Manti-La Sal National Forest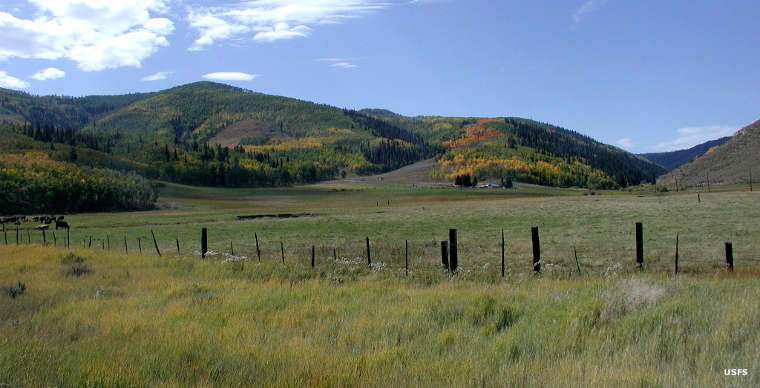 Manti La Sal National Forest
In 1903, the Federal General Land Office designated 584,640 acres of east-central Utah as the Manti Forest Reserve. Nebo National Forest was added in 1915, and La Sal National Forest in 1949. The name was changed to Manti-La Sal National Forest in 1958 and the property is presently comprised of some 1,413,111 acres spread across central and southeastern Utah with about 2.1% of the forest just over the state line in Colorado. Maximum elevation on the forest is 12,721' at Mount Peale, second highest point in Utah.
The forest is broken naturally into three districts: the Manti District on the Wasatch Plateau of central Utah, the La Sal District at Moab in eastern Utah, and the La Sal District at Monticello, covering the Abajo Mountains of southeastern Utah. It's in the area of the Abajo Mountains where you'll find Dark Canyon Wilderness, the only designated wilderness area on the forest.
Manti-La Sal National Forest is essentially a collection of "sky islands": a series of mountain ranges high enough to support real forests but surrounded by desert in their lower elevations. The La Sal Mountains near Moab give visitors some great views over the countryside of Arches and Canyonlands National Parks and into the canyon of the Colorado River. The Abajo Mountains give some great views over Lake Powell and the canyonlands of southeastern Utah.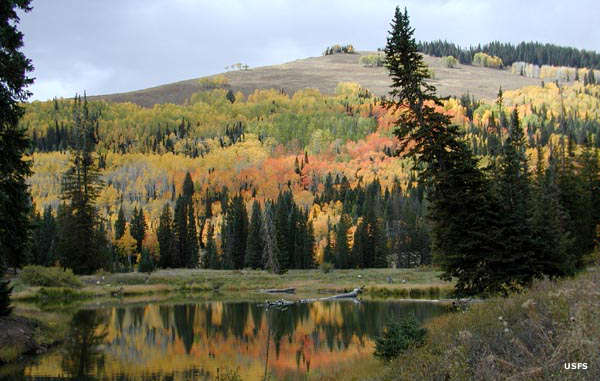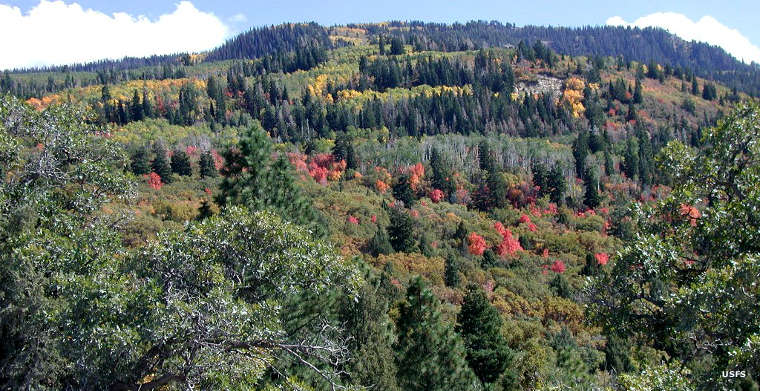 Manti La Sal National Forest
US Forest Service
Photos courtesy of Leland Matheson, US Forest Service