Green River State Park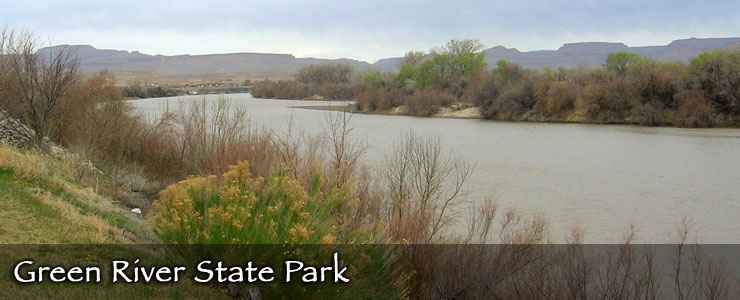 The muddy Green River at Green River State Park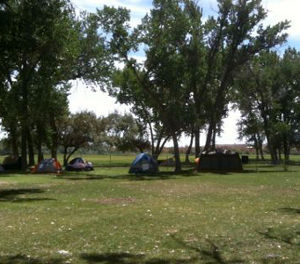 The campground
Green River State Park lies along the banks of the Green River within the city limits of Green River. As the Green River in this area is a perennial favorite among the whitewater rafting set, Green River State Park sees a lot of action from them: this is the primary put-in point for 186-mile float and raft trips through Labyrinth and Stillwater Canyons. Permits are required for the adventure and they are available from the Bureau of Land Management and the National Park Service. This section of the Green River is rated for beginner and intermediate trips. Easiest thing to do is hire one of the local companies that specialize in this (and let them take care of the permits, the rafts, the meals and the equipment).
Green River State Park also offers a challenging 9-hole golf course and a beautiful campground under the tall cottonwoods. With many different species in the air, bird watchers are in heaven here. But if fishing is your sport of choice, be careful: the Green River has plenty of catfish and carp but also carries Colorado Squawfish, humpback chub, razorback sucker and bonytail chub, all of which are on the endangered and protected species list. Catch one: put it back alive immediately.
Elevation: 4,050'. Acreage: 52
Upper photo courtesy of TheArmchairExplorer,
CCA-by-SA 3.0 License
Upper left photo courtesy of Robbie Summers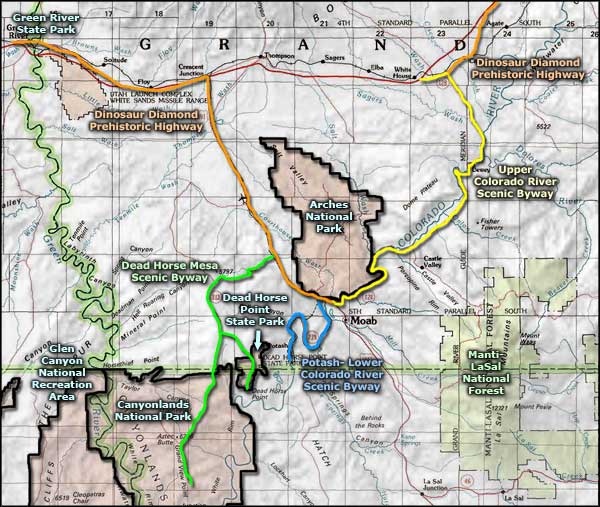 Related Pages
Map courtesy of National Geographic Topo!