Mount Naomi Wilderness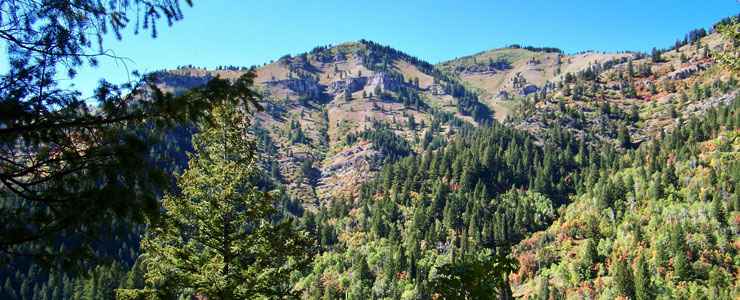 Typical view in Mount Naomi Wilderness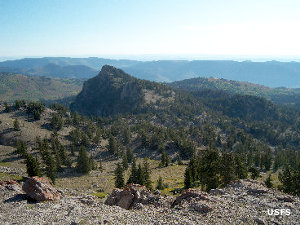 All 44,523 acres of the Mount Naomi Wilderness are in the Uinta-Wasatch-Cache National Forest of northern Utah. The spectacular alpine scenery in the Mount Naomi Wilderness lies between the Logan River on the south and the Utah-Idaho border on the north. Elevations range from about 7,000' at the western boundary to the summit of Mount Naomi (9,979') near the eastern boundary. Dropping off to the west from the main summit ridge, Mount Naomi Wilderness falls through many deep, scenic canyons with large meadows and riparian areas. Vegetation varies from juniper and pinon pine to Ponderosas and firs to aspens and spruce. For wildlife you''ll find deer, elk, moose, mountain lion, bobcat and even beaver in some streams.
Mount Naomi has 12 trails that run for about 73 miles criss-crossing the Wilderness. The trail along the mountain crest is the Mount Naomi National Recreation Trail but most trails in Mount Naomi Wilderness meander east up the canyon bottoms from US 91 and link up with other trails in the wilderness that climb up to, along and across the crest of the Wasatch Mountains before dropping down to the east and connecting with US 89 in Logan Canyon.
USGS Quads: Tony Grove Peak, Mount Elmer and Naomi Peak
Mount Naomi Wilderness
US Forest Service

- Uinta-Wasatch-Cache National Forest
Upper left photo courtesy of the US Forest Service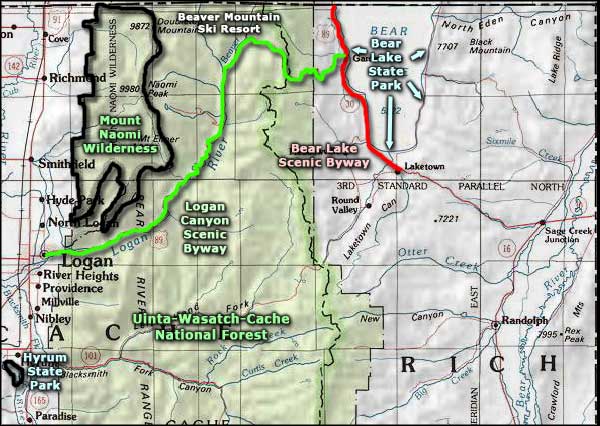 Related Pages
Map courtesy of National Geographic Topo!