Wellsville Mountain Wilderness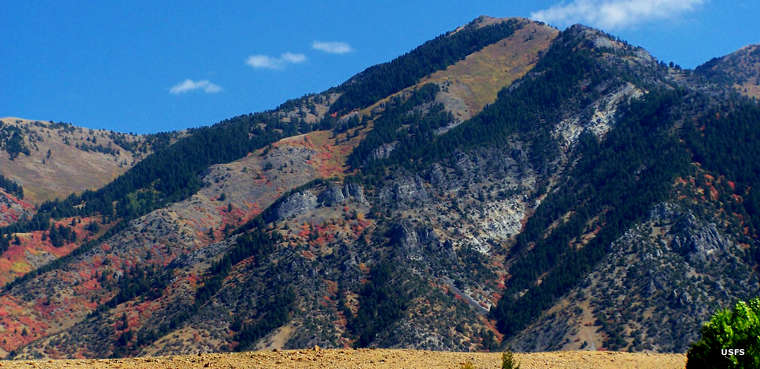 Wellsville Mountains
Wellsville Mountain Wilderness is comprised of 20,988 acres that run north-south on both sides of the high and steep ridge that makes up the Wellsville Mountains, southwest of Logan and north of Brigham City. That ridge runs for about 14 miles and creates some extremely rugged and picturesque countryside. The highest points are Wellsville Cone (9,356') and Box Elder Peak (9,372'). The mountain range averages only 5 miles in width and is cut deeply by several east-west canyons.
Vegetation is pinon pines and junipers rising into Ponderosa pines and firs rising into aspens and spruces. For wildlife there's elk, deer, mountain lion, moose, bobcat and a few bighorn sheep.
There are only 3 designated trails running for about 17 miles in the Wellsville Mountain Wilderness so you might correctly infer that trail heads and access are limited.
USGS Quads: Wellsville, Honeyville, Mount Pisgah and Brigham City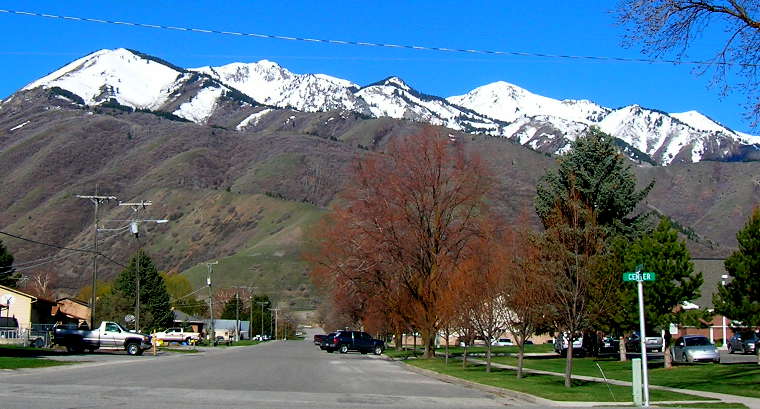 The eastern slopes of the Wellsville Mountains above Wellsville
Wellsville Mountain Wilderness
Upper photo courtesy of the US Forest Service
Lower photo courtesy of TheArmchairExplorer,
CCA-by-SA 4.0 License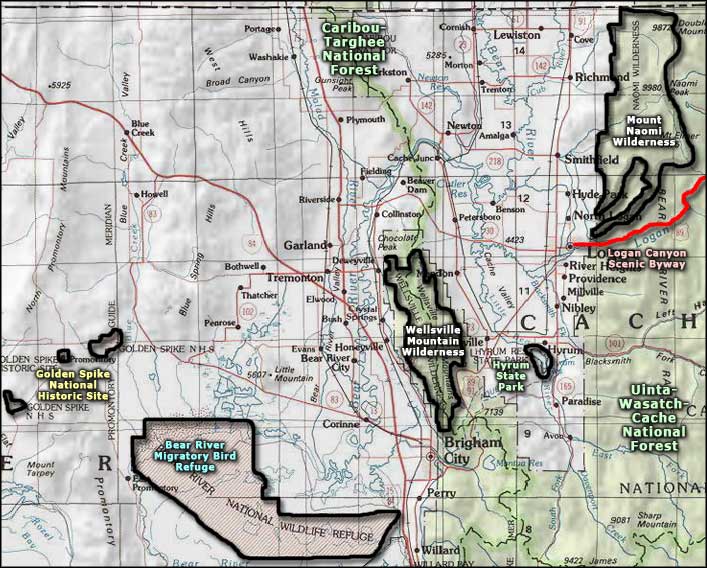 Related Pages
Map courtesy of National Geographic Topo!