Meredosia National Wildlife Refuge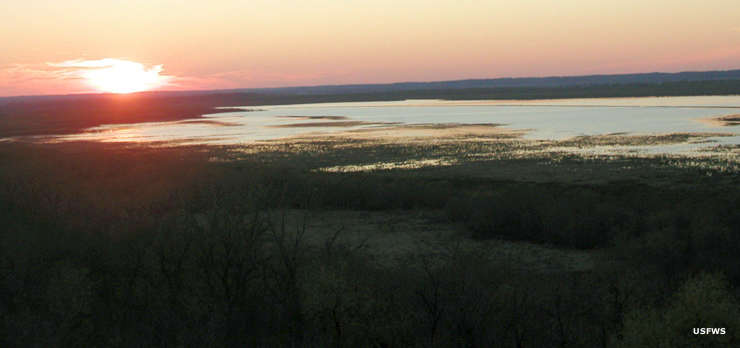 Meredosia National Wildlife Refuge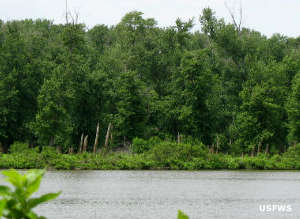 Meredosia National Wildlife Refuge is a 3,582-acre property (eventually to reach a total of 5,255 acres) along the east side of the Illinois River near Meredosia, Illinois. The property is primarily located on a former island (now connected to the mainland by drained farmland to the north). On the eastern side is the shallow Meredosia Lake, a lake abandoned by the river as its channel has changed through the years.
Meredosia Island (which is now the main part of the refuge) long resisted efforts to be drained and turned into farmland. Then a group of wealthy men from Chicago bought the property in the early 1920's and established a waterfowl hunting club on it. They began slowly managing the land for the benefit of migratory waterfowl, then the US Fish & Wildlife Service bought out the gun club in 1973. Their work since then has been about restoring the former bottomland forest, upland forest, prairie, seasonal wetland and backwater lake to their glory from before the Euro-Americans arrived.
This is an area on the north side of the Alton Navigation Pool, an area historically known for its ability to sustain large populations of fish, birds and other wildlife. For human visitors, Meredosia offers a 1/4-mile accessible nature trail and a scenic overlook platform on Carver Lake. the property is managed by staff at Chautauqua National Wildlife Refuge as part of the Illinois River National Wildlife Refuge Complex.
Hunting is not permitted on refuge land but the State of Illinois does conduct blind drawings for waterfowl hunting permits on Meredosia Lake. All lands and water on the refuge are open for day-use only from sunrise on February 1 through sunset on October 15. From sunrise on October 16 through sunset on January 31 refuge lands west of Meredosia Lake are closed to the public so as not to disturb migrating birds. The boat ramp on Meredosia Lake is open year round and foot access along the east side of Meredosia Lake is allowed during the general closure period.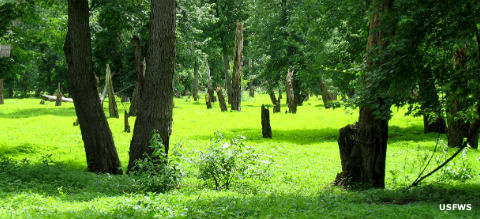 Bottomland forest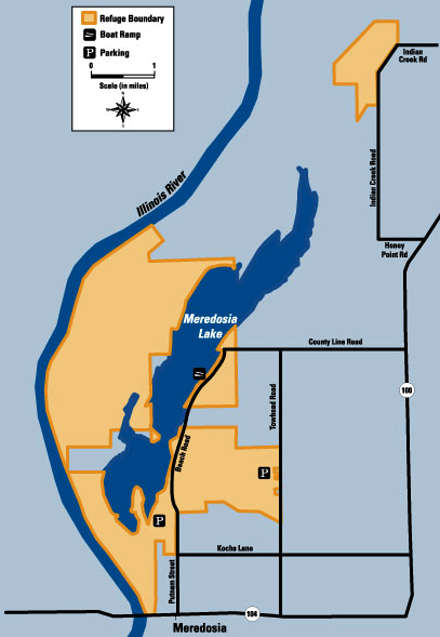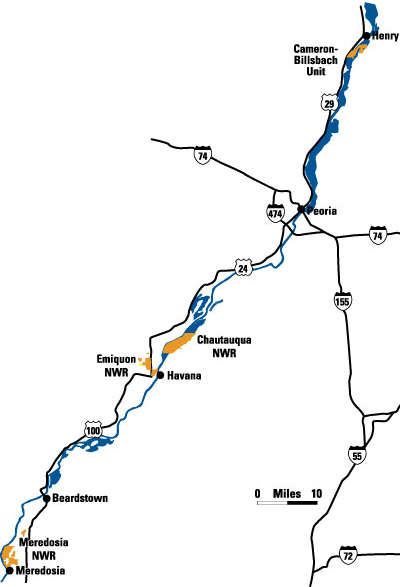 Illinois River National Wildlife Refuge Complex
Meredosia National Wildlife Refuge

Photos and maps courtesy of the US Fish & Wildlife Service