National Key Deer Refuge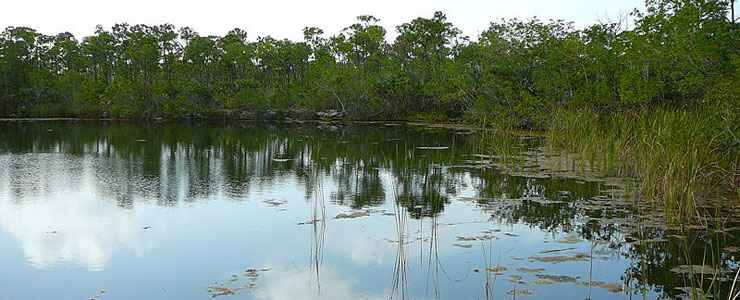 Blue Hole on Big Pine Key
The National Key Deer Refuge was established to protect and preserve Key deer and other wildlife in the lower Florida Keys back in 1957. Today, the Refuge contains about 84,350 acres of freshwater wetlands, tropical hardwood hammocks, mangrove forests, salt marsh wetlands and pine rockland forest. 2,278 acres of the Refuge is designated Wilderness. The property is critical habitat for 21 endangered and threatened species (5 of which are found only in this area) like Key deer, silver rice rat and lower Keys marsh rabbit, in addition to other species who aren't yet so critically endangered by the encroachments of humans.
In 1957, the Key deer population was estimated to have reached a low of 27 individuals. These days, the Key deer population has rebounded to around 800. However, illegal feeding of the deer has reduced their fear of humans and the animals are readily found foraging along road sides and approaching passing vehicles looking for handouts. Road kill accounts for about 70% of their annual mortality.
The Blue Hole on Big Pine Key is an old quarry now filled with fresh rainwater. The Visitor "Center" is located near the Blue Hole with an interpretive kiosk and observation platform. There are two interpretive nature trails just north of the Blue Hole: one is a universally accessible route running through pine rocklands to a freshwater slough, the other runs across a tropical hardwood hammock.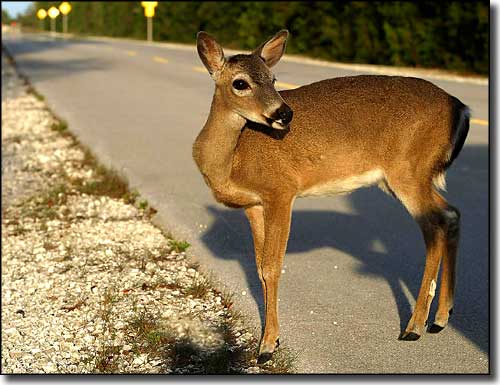 A Key deer living dangerously... staring his worst enemy in the face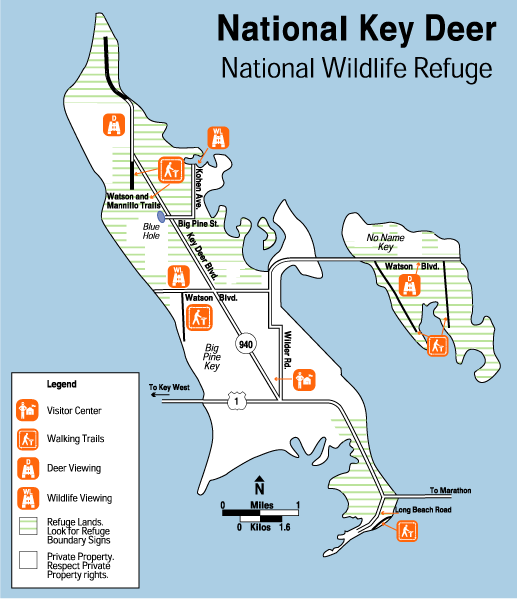 Photo of the Blue Hole courtesy of Marc Averette,
CCA-by-SA 3.0 License
Map of National Key Deer Refuge courtesy of the US Fish & Wildlife Service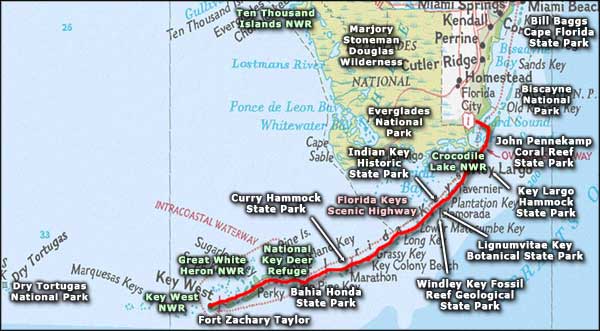 Related Pages
Area map courtesy of National Geographic Topo!