Dagny Johnson Key Largo Hammock Botanical State Park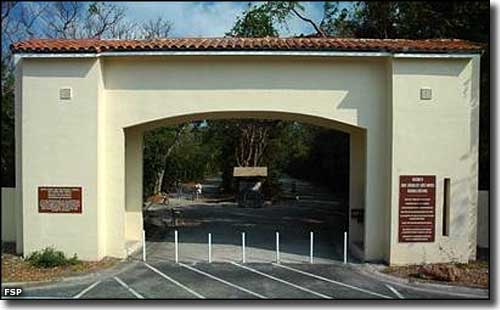 Entry gate to Dagny Johnson Key Largo Hammock Botanical State Park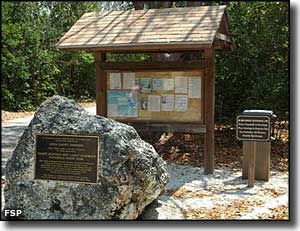 Once upon a time the property that is now the Dagny Johnson Key Largo Botanical State Park was slated to become just another condominium development in the Florida Keys. Today, the park contains one of the largest remaining tropical hardwood hammocks in the United States and is home to 84 protected species of flora and fauna. Among those protected species are mahogany mistletoe, wild cotton, Schaus swallowtail butterfly and the American crocodile. Administration happens via nearby John Pennekamp Coral Reef State Park and for access to the back country trails, you need to go there and fill out a back country permit form. Possession of a completed form allows access to some six miles of back country trails that allow you an opportunity to see and visit with some of the other protected species found using the park. The primary self-guided nature trail is 1/2 mile long and is accessed at the front gate. That trail is paved and universally accessible while the others are not. About halfway down that main nature trail is a native plant butterfly garden with two picnic tables across the way (no fires are allowed and this is a pack-it-in, pack-it-out facility).
Dagny Johnson Key Largo Hammock Botanical State Park is open for day use only from 8 am until sunset every day of the year. Entry Fees: $2 per person plus a $0.50 per person surcharge imposed by Monroe County on park visitors. You'll probably be paying into an honor box so you'll want exact change. Any fees quoted are subject to change.
To get there: At mile marker 106 on US Highway 1 turn north on Monroe County Road 905 and go 1/2 mile to the park entrance.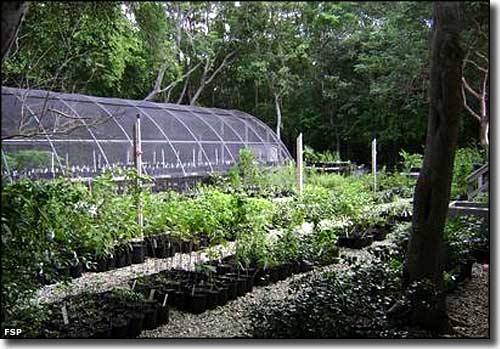 The plant nursery at Dagny Johnson Key Largo Hammock Botanical State Park
Dagny Johnson Key Largo Hammock Botanical State Park
Photos courtesy of Florida State Parks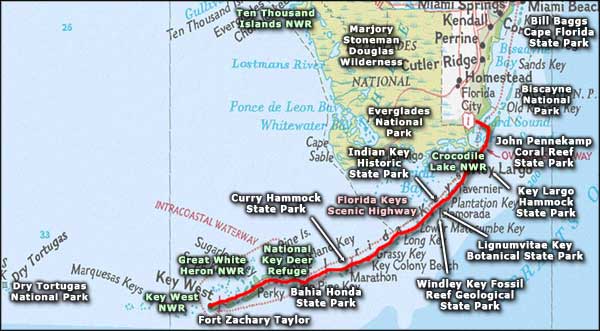 Related Pages
Area map courtesy of National Geographic Topo!