National Wilderness Areas in Florida

Pelican Island Wilderness from the barrier island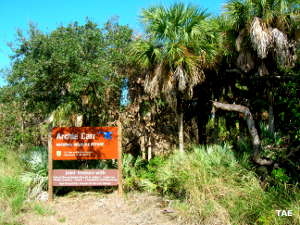 I was pleasantly surprised by the number of designated National Wilderness Areas in Florida. Several of them are actually parts (or all) of various of the
National Wildlife Refuges
and others are parts of the
National Forests
in Florida. And within the boundaries of
Everglades National Park
you'll find Marjory Stoneman Douglas Wilderness, the largest wilderness area east of the Mississippi River.
The Florida Keys Wilderness is almost entirely composed of large areas of ocean water with small keys (islands) interspersed. The Florida Keys Wilderness runs from just off the south cape of Florida westward, north of the main keys to the eastern edge of
Dry Tortugas National Park
.
Florida's National Wilderness Areas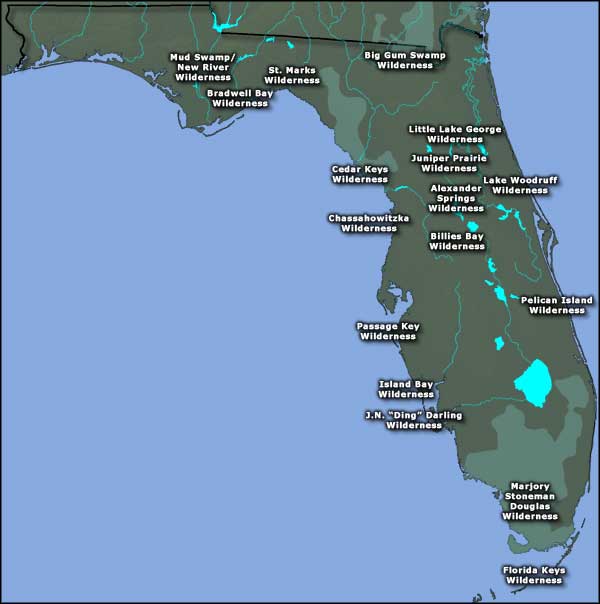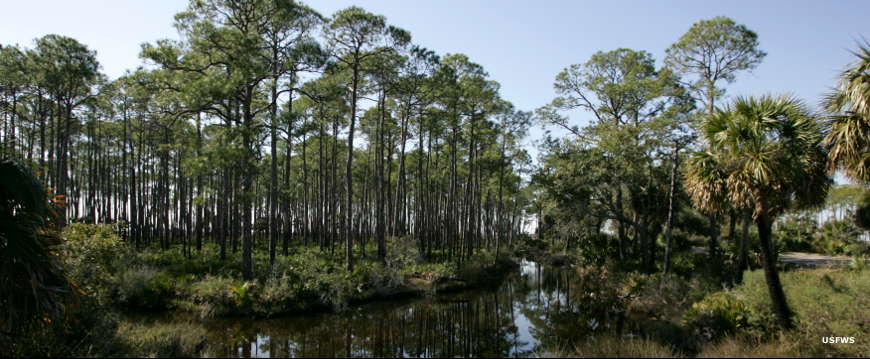 Near the shore at St. Marks Wilderness
Bottom photo courtesy of Tim Ross
Other photos courtesy of TheArmchairExplorer,
CCA-by-SA 4.0 License
Area map courtesy of Cartesia MapArt US Terrain