Florida Keys Scenic Highway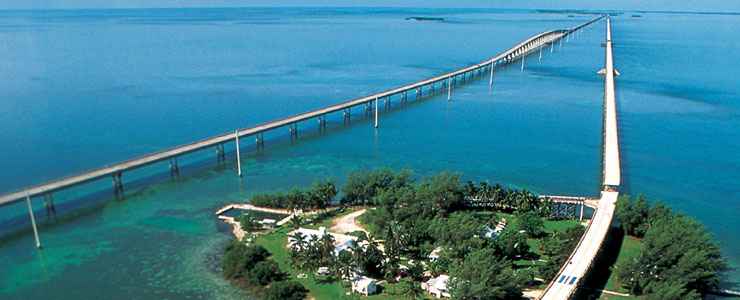 Florida Keys Scenic Highway
You've seen it in the movies, you've seen it on postcards, magazine covers, TV shows... is it time yet to drive this 106-mile "Road to Paradise?" The views are huge, because there are no trees in the way. The sunrises, the sunsets, the moonlight, the little tiny islands with houses on them that can only be reached by boat. And then there's the larger ones where you have to watch out for deer on the road, or you can stop and watch crocodiles and alligators shopping for lunch... the magnificent flights of multi-colored birds everywhere above that beautiful blue-green water.
This is today's US Highway 1, still a continuation of a road that starts in Calais, Maine and runs south along the Atlantic Coast to Key West, Florida. The Florida Keys Scenic Highway officially starts at Jewfish Creek Bridge on Key Largo. From that point on you're just getting further and further away from it all... until you reach the end of world at Key West.
Between Key Largo and Key West is a large multi-cultural, multi-lingual melting pot of people, places, sites, sights and things to do. State parks, national parks, national wildlife refuges, national wilderness areas, museums, tourist traps, seafood restaurants with food to die for... why do you think Florida saved the best for last?
And it's not over once you reach Key West. You'll find some incredible restaurants and night clubs, and the Ernest Hemingway Home and Museum is a must-see for most folks. And there's nothing quite like sitting near the beach on the west side of town and toasting the sunset after yet another beautiful Florida day.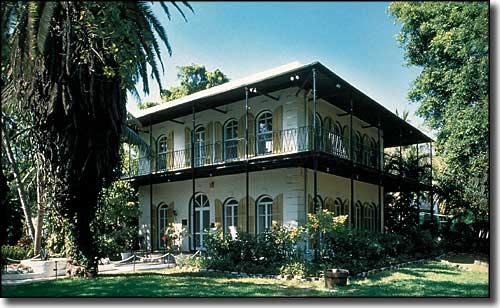 Ernest Hemingway Home & Museum, Key West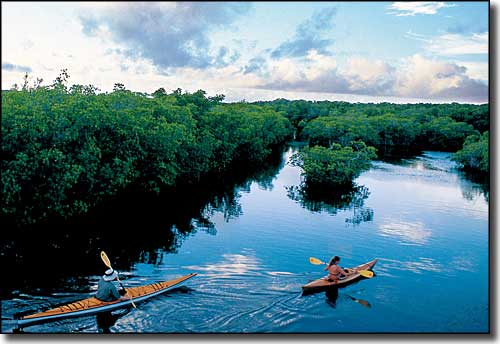 Kayaking in the Keys
Photos courtesy of Byways.org