Tomoka State Park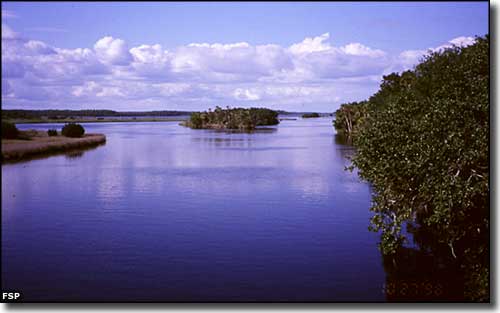 The Tomoka River Basin from Tomoka State Park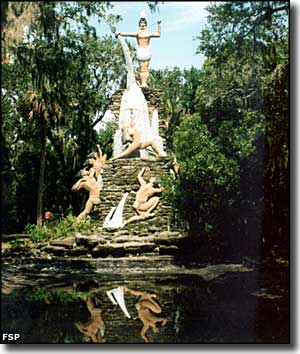 Tomoka State Park lies between the Halifax River and the Tomoka River. The waters here are teeming with fish, as attested to by the Timucuan people who lived here for hundreds of years and left several large shell mounds behind. Today, most folks come for the boating, fishing, canoeing and kayaking. In season, some folks come for the birds on display: more than 160 species of birds visit this park during the spring and fall migrations. The Halifax and Tomoka Rivers are a designated manatee sanctuary: motorized boats are limited to their idle and very slow speeds.
The full facility campground is located near the Tomoka River. It offers 100 campsites, each with water and electric hookups, picnic table and grill. A central RV dump station is in the park. There are also three central restroom and shower facilities (some universally accessible) located in the campground loops. Maximum RV length: 34 feet.
There is a primitive youth camping area that can accommodate up to 35 people. It offers tent camping sites, picnic tables, grills and a large fire circle with central restrooms and showers. Youth groups must be accompanied by adult chaperons. Call the park for reservations and information.
Canoes and kayaks can venture almost everywhere but the Tomoka River Basin is a large body of water than can get very rough on windy days. The smaller rivers and creeks might be much easier to paddle around on. The park's boat ramp is located on the Tomoka River.
For hikers, there's a half-mile interpretive trail leading into a hardwood hammock where you can explore what's left of the ancient Timucuan village of Nocoroco. Nocoroco was once a thriving village but all that's left now are some overgrown shell mounds and trash heaps (fertile soil for the imaginations and explorations of archaeologists, though).
There are five separate picnic areas scattered through Tomoka State Park. Each area offers separate picnic tables with grills but each also has a pavilion for larger groups. Each picnic area also has its own restroom facility. The only children's playground on the property is located in the campground area.
Tomoka State Park is open for day users from 8 am until sunset every day of the year. Tomoka State Park is located on North Beach Street, about three miles north of Ormond Beach.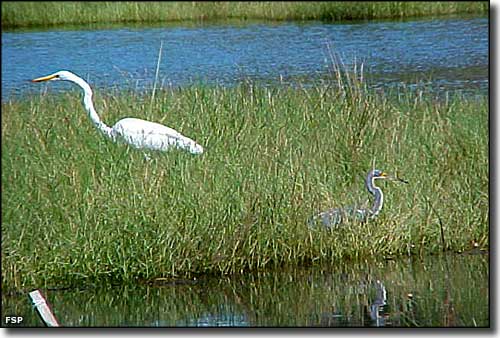 Wading birds at Tomoka State Park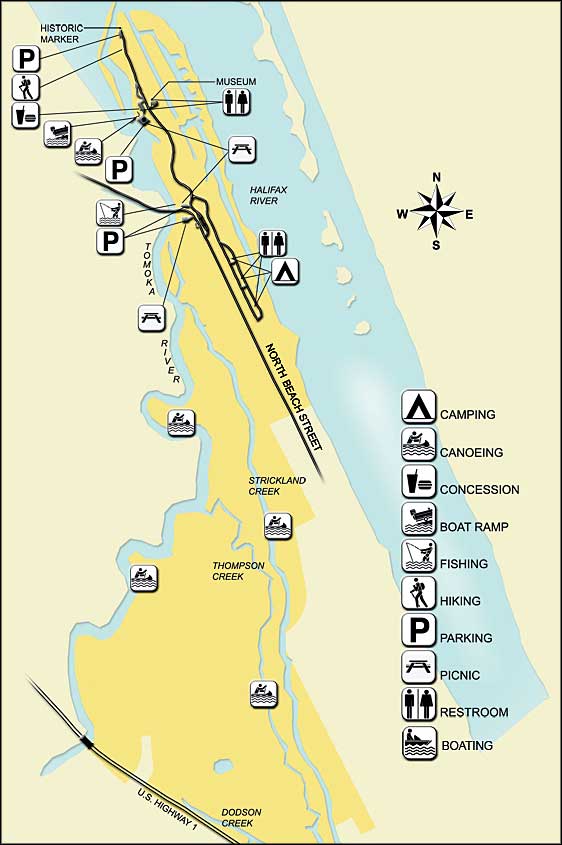 Tomoka State Park
2099 North Beach Street

,

Ormond Beach

,

FL

32174
386-676-4050
Photos and park map courtesy of Florida State Parks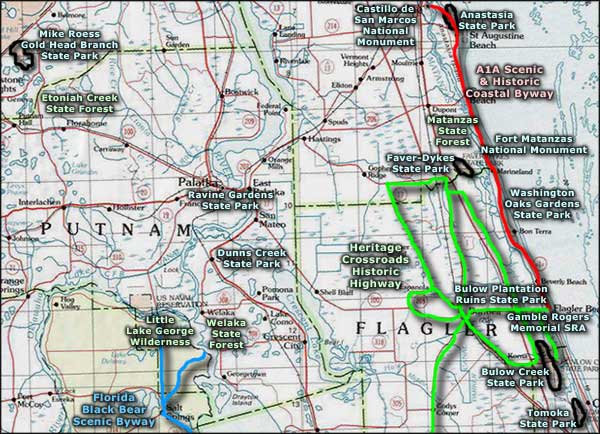 Related Pages
Area map courtesy of National Geographic Topo!