Little Lake George Wilderness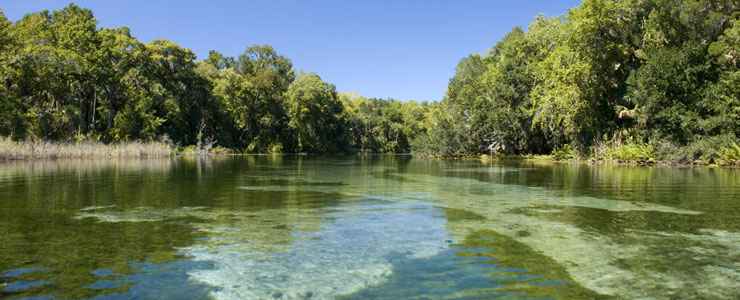 Little Lake George Wilderness
Located near the confluence of the Oklawaha and St. Johns Rivers, paddling is probably the easiest (and best) way to reach the 2,883-acre Little Lake George Wilderness. This is another wilderness area on Ocala National Forest that doesn't have any old roads or trails heading in.
The western side of the property has some loblolly and slash pine and the eastern side of the property is against the St. Johns River (with campsites on the eastern shore). In between is a dense hardwood swamp of gum, ash, red maple, cabbage palm and cypress with lots of gorgeous Spanish moss hangings for decoration.
Canoeing around doesn't seem to be too bad but you'll have to watch out for the flying insects, ticks, snakes and alligators that breed mightily in the heat and humidity...