Etoniah Creek State Forest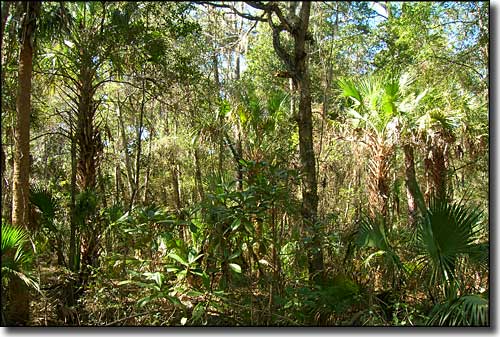 Etoniah Creek State Forest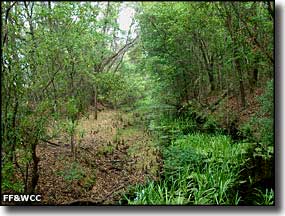 The 8,761 acres of Etoniah Creek State Forest were acquired as part of the Etoniah/Cross Florida Greenway Conservation and Recreation Lands project. Etoniah Creek State Forest is composed of two non-contiguous parcels of land in northern Putnam County, partly against George's Lake. The forest is part of a publicly owned wildlife corridor established to give the Florida black bear some room to roam around in. In hiking around in this area you might also come across bobcat, white-tailed deer, wild turkey, fox squirrel, great horned owl and eastern diamondback rattlesnake. Among the species on the endangered, threatened and "of special concern" lists there are Florida scrub jays, eastern indigo snakes, red-cockaded woodpeckers, gopher tortoises and the Etonia rosemary.
This is an area with stands of longleaf and slash pine interspersed with bottomland hardwoods. Etonia Creek, Falling Branch and Rice Creek cross the property, draining it and emptying into George's Lake to the north. The forest offers hiking, seasonal hunting, wildlife watching, photography and fishing. There's presently only one trail for horseback riding but more trails for that and for mountain biking are scheduled to be built later on. Primitive camping is allowed but you'll need to get a Special Use Permit first.
About 7,185 acres of Etoniah Creek State Forest are included in the Etoniah Creek Wildlife Management Area.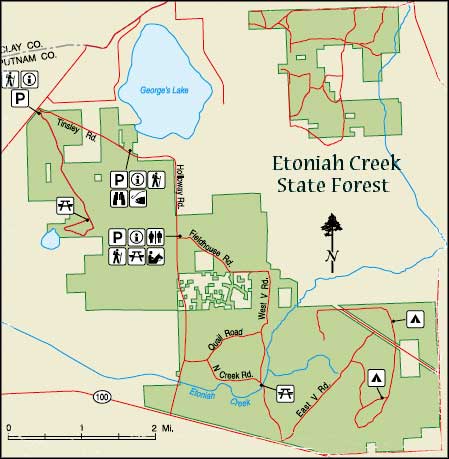 Etoniah Creek State Forest
Latitude:

29.738400°N

Longitude:

81.827400°W
Large photo courtesy of TheArmchairExplorer,
CCA-by-SA 3.0 License
Small photo courtesy of Bruce Williams
Map courtesy of the Florida Division of Forestry