Matanzas State Forest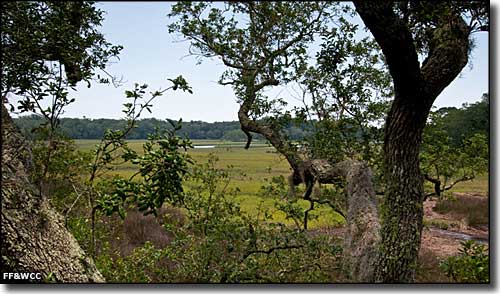 Matanzas State Forest
Matanzas State Forest is a 4,699-acre property containing the last remaining undisturbed saltwater marsh within the Guana-Tolomato-Matanzas National Estuarine Research Reserve. Most of the property was acquired back in 2003 from Rayonier (a timber company who had managed the property for maximum timber production for years). Matanzas State Forest is now managed by the Florida Division of Forestry in cooperation with the St. Johns River Water Management District and the Florida Fish & Wildlife Conservation Commission.
Matanzas State Forest is on the mainland along the East Coast of Florida with Moses Creek Conservation Area to the north, Faver-Dykes State Park to the south, US Highway 1 to the west and the Matanzas River (Intracoastal Waterway) to the east. About 25% of the property is marshland, the rest being upland pine plantation dominated by slash and longleaf pines. You'll also find some bay and cypress swamp and hardwood hammock in the area.
The Division of Forestry requires that you get a free day-use permit before entering the property. For recreational use there's hiking, horseback riding, mountain biking, fishing, canoeing, photography, wildlife viewing, picnicking and primitive camping available. Campers will need a State Forest Use Permit before setting up camp. Hunting is allowed only in certain designated areas and requires a license and permit. There is a network of unpaved roads through the property with occasional closures to protect vulnerable species. There's also a foot trail that winds its way through a patch of hardwoods along the Matanzas River on the eastern edge of the property.
The Matanzas Wildlife Management Area is comprised of 4,688 acres within the Matanzas State Forest. The Wildlife Management Area and Forest are classed as part of the Matanzas Marsh, a 16,000-acre contiguous conservation corridor along the western shore of the Intracoastal Waterway. The Audubon Society has designated Matanzas Marsh (in the forest) an "important birding area" with bald eagles, wood storks, roseate spoonbills, American swallow-tailed kites and many other species of wading and song birds using the property. The property is on the map as a recent addition to the Great Florida Birding Trail.
The day-use permit is really important: during non-hunting seasons the entrance gate is kept locked. With the permit you'll get the combination to the lock...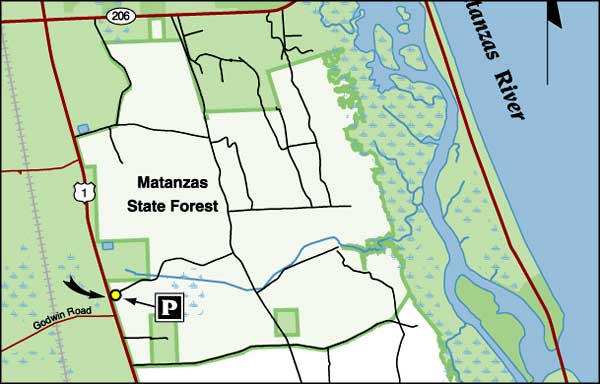 Matanzas State Forest
6840 US Highway 1 South

,

St. Augustine

,

FL

32086
904-797-5073
Latitude:

29.726400°N

Longitude:

81.278702°W
Photo of Matanzas State Forest courtesy of David Moynahan
Map courtesy of the St. Johns River Water Management District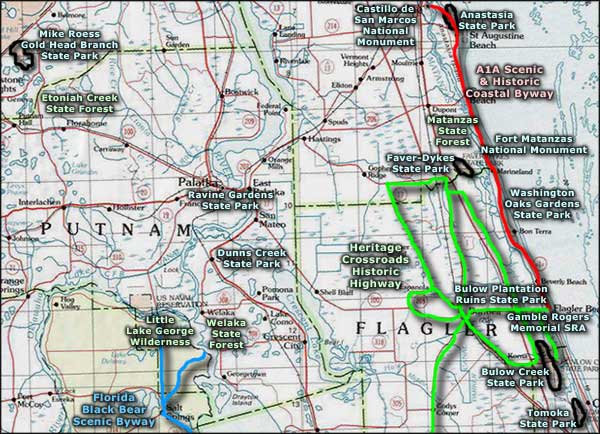 Related Pages
Area map courtesy of National Geographic Topo!