Bulow Creek State Park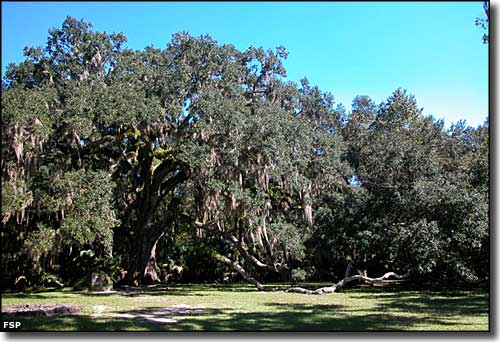 The Fairchild Oak at Bulow Creek State Park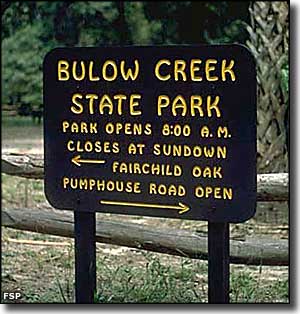 Bulow Creek State Park contains about 1,500 acres of submerged lands within its almost 5,600-acre boundary. The main point of the park is to protect and preserve what is one of the largest remaining stands of southern oak forest in Florida. The highlight of Bulow Creek State Park is the Fairchild Oak, estimated to be about 400 years old and one of the largest live oaks in the southern states.
The restrooms and most of the parking and picnic facilities at Bulow Creek State Park are located near the Fairchild Oak. There's a 6.8-mile trail that leads from the oak to Bulow Plantation Ruins Historic State Park. The Wahlin Trail also leads from the big oak in a short loop around a spring that seeps from a coquina rock bluff. There is another parking area on Plantation Road for a trail that leads through open woods and into Bulow Hammock, an area of massive oaks beneath a thick canopy of leaves and Spanish moss.
Bulow Creek State Park is open for day use only from 8 am until sunset every day of the year. Entry to the park is free for everyone. Bulow Creek State Park is located on Old Dixie Highway about five miles north of Ormond Beach.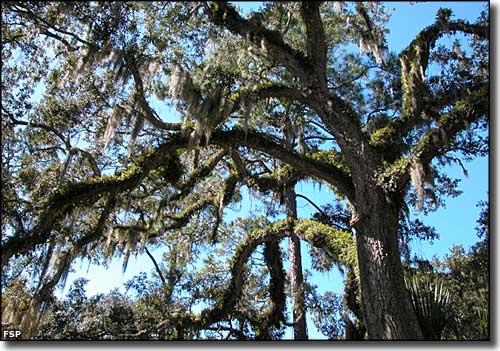 The upper branches of the Fairchild Oak
Photos courtesy of Florida State Parks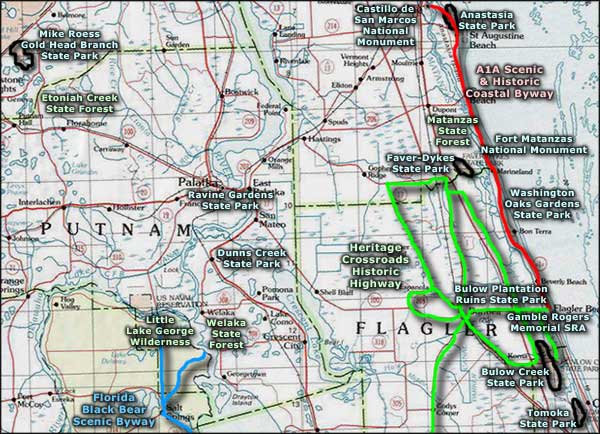 Related Pages
Area map courtesy of National Geographic Topo!