Mojave Trails National Monument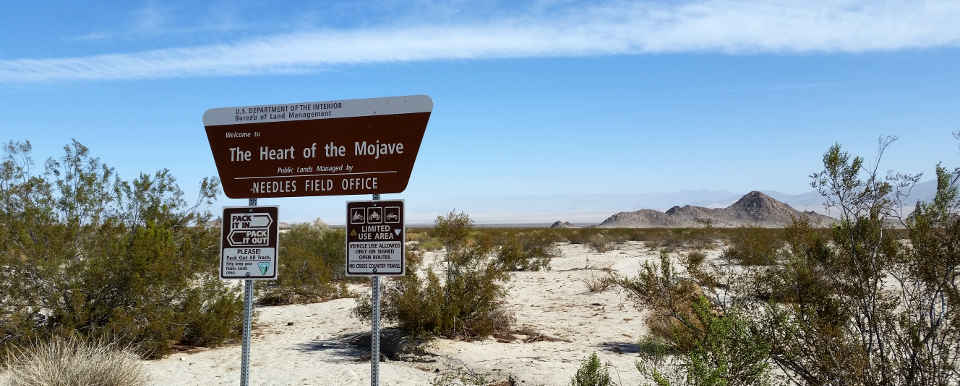 Mojave Trails National Monument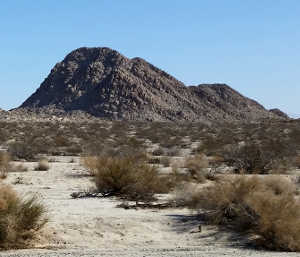 A typical view in the area
A major piece of the BLM's California Desert Conservation Area, Mojave Trails National Monument came into being with the stroke of the President's pen on February 12, 2016. The property is composed of about 1.6 million acres of BLM land, including more than 350,000 acres of previously dedicated wilderness area. Running through the northern side of the property is the longest stretch of undeveloped original Route 66.
Mojave Trails National Monument wraps around the southern side of Mojave National Preserve and extends south to touch Joshua Tree National Park. On the southwestern side is the extensive Twentynine Palms Marine Corps desert warfare training site.
Wilderness Areas
Running along the northern side of the National Monument, separating the monument from Mojave National Preserve, is Interstate 40. On the southern side is Twentynine Palms Highway, California Route 62. Surrounded in the center of the monument is a stretch of private land along Route 66. There are bits and pieces of private land scattered across the property, too, usually in areas of past and present mining activity.
In driving through the area I was a bit surprised to learn that the adjacent Bristol Mountains, Cleghorn Lakes, Chemehuevi Mountains, Dead Mountains, Kelso Dunes, Old Woman Mountains and Turtle Mountains Wildernesses weren't included in the National Monument as those properties had been previously set aside by Congress. I guess Congress/BLM felt the inclusion of those areas in the greater California Desert Conservation Area was good enough...
Mojave Trails National Monument
Bureau of Land Management

- Needles Field Office