Turtle Mountains Wilderness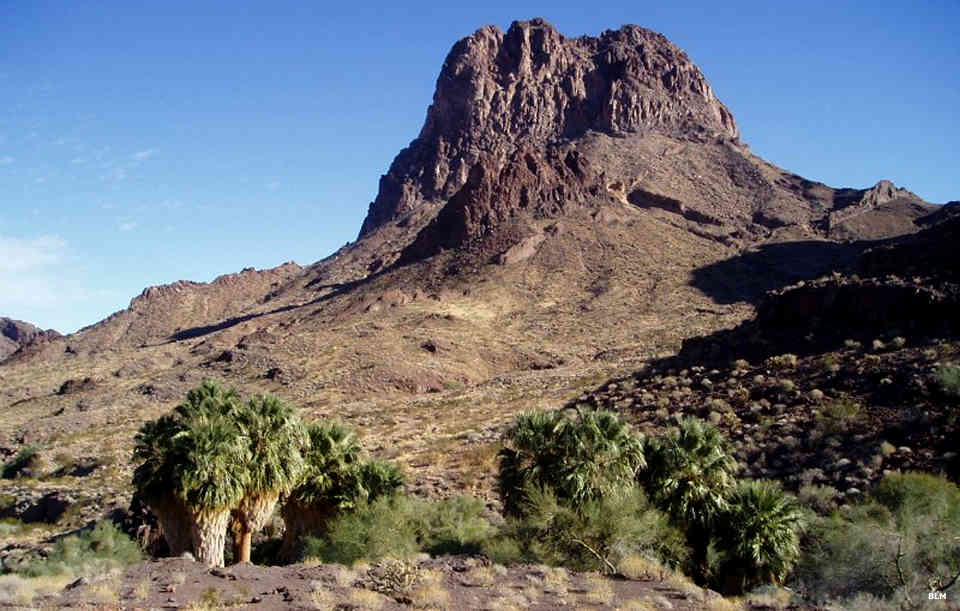 Mopah Peak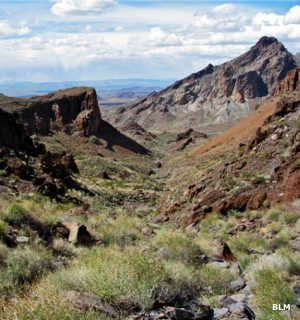 A typical view in the Turtle Mountains
Turtle Mountains Wilderness is a 177,309-acre property in the Mojave Desert of southern California. The mountainous areas of the wilderness are rugged and steep, mostly composed of multi-colored volcanic matter. They are surrounded by long, almost flat bajadas, the debris washed down from the volcanic spires by millions of years of erosion.
The lower reaches of the property are covered with a creosote bush scrub while the middle and upper areas are covered with a mix of Mojave and Sonoran Desert species: Turtle Mountains Wilderness spans the transition zone between the two great deserts.
Among the wildlife to be found on the property are mule deer, cougar, bobcat, coyote, bighorn sheep, ground squirrel, black-tailed jackrabbit, quail, roadrunner and several species of lizards. About 73,000 acres in the northeast and northwest sections of the wilderness are considered habitat critical to the survival of the threatened desert tortoise.
There are several seeps and springs in the wilderness area but several of them were developed for use as household wells before the area became designated wilderness.
To get there: Go south from Needles on US Highway 95 for about 25 miles, to Turtle Mountain Road on the right (west) side of the road. Go west about 10 miles to the Y in the road. Go left (south) another 3 miles or so to the Brown's Cabin/Carson's Well area. Park and hike south to the wilderness boundary. The worst part of the drive is probably the sandy crossing of Chemehuevi Wash. High clearance 4WD is recommended.
Camping is allowed with a 14-day stay limit. After that, the campsite needs to be moved at least 25 miles away.
The Old Woman Mountains Wilderness is to the west across a road and powerline corridor, the Stepladder Mountains Wilderness is to the north, across another road corridor. State Route 62, the Twentynine Palms Highway, wraps around the southern end of the wilderness but the wilderness is usually set back from the highway 2 miles or more.

The Turtle Mountains from a distance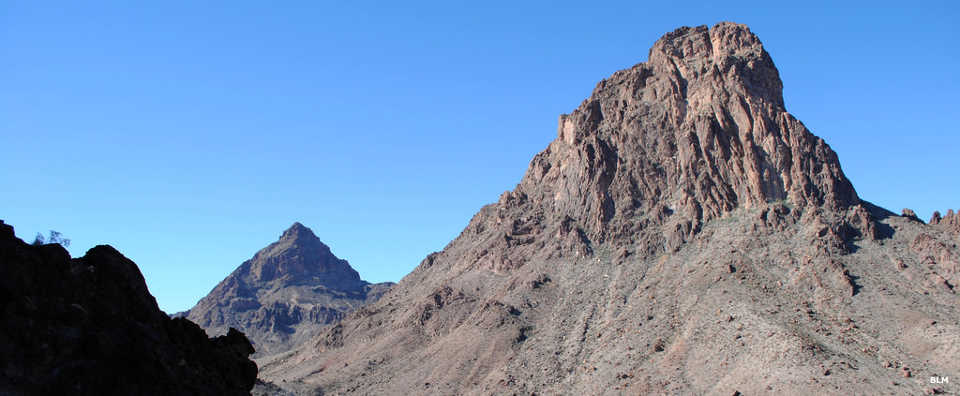 Mopah and Umpah Peaks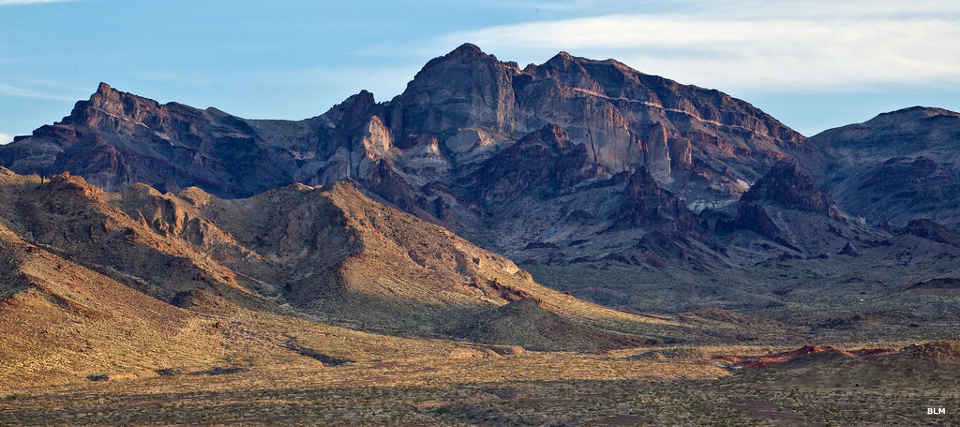 The Turtle Mountains

Looking out from the Turtle Mountains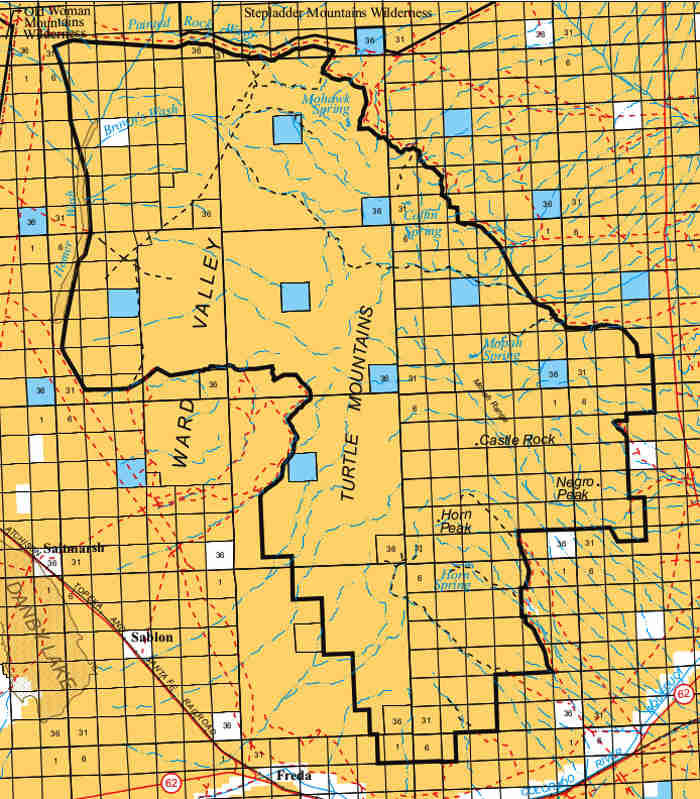 Turtle Mountains Wilderness
Bureau of Land Management

- Needles Field Office
Upper and lower photos courtesy of Chris Barnes, BLM,
CCA 2.0 License
Upper left photo, bottom 3 photos and map are courtesy of the BLM