Piute Mountains Wilderness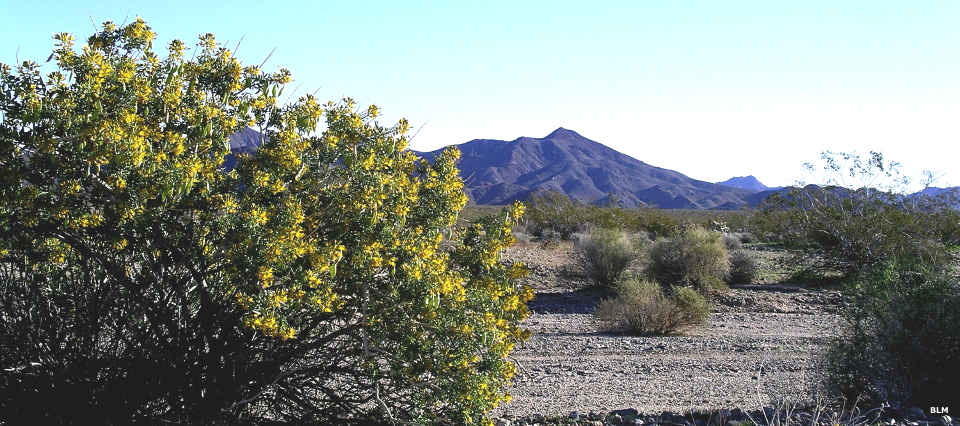 Piute Mountains Wilderness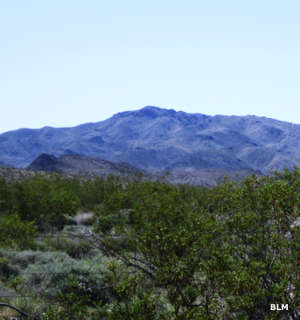 Piute Mountains Wilderness is a 48,080-acre property in the Mojave Desert of southern California. The northern boundary of the property is set back about 300 feet from old US Highway 66. The other boundaries of the property are along dirt roads and powerline and pipeline corridors.
The wilderness is composed of the Piute Mountains and their surrounding bajadas. The Piute Mountains themselves are a mix of rounded granitic rocks and jagged volcanic debris. The mountain ridges are cut by numerous washes and canyons. The bajadas are composed of the debris eroded from the mountains and washed down over the millenia. Elevations on the property range from a high around 4,132 feet and a low around 2,000 feet.
The primary vegetation in the lower areas of the wilderness is a creosote bush scrub that gives way to a mixed desert scrub as the elevation rises. Some of the dry washes are wet enough to support stands of catclaw acacia, smoketree and desert lavender.
Wildlife in the area includes coyote, bobcat, black-tailed jackrabbit, gorund squirrel, kangaroo rat, quail, roadrunner, rattlesnake and several species of lizards. The region is too dry to support populations of mule deer or bighorn sheep but those mammals do cross the area in their annual migrations. The entire wilderness area has been identified as habitat critical to the survival of the threatened desert tortoise. There are also a few prairie falcons in the area.
To get there: Most folks exit from Interstate 40 at Mountain Springs Road (about 17 miles east of Needles) and follow Highway 66 southwest. The wilderness boundary is set back about 300 feet from the edge of the pavement. The wilderness is bisected by a private road tunneled across the wilderness that allows private owners to access their properties within the wilderness area.
Camping is permitted with a 14-day stay limit. Then the campsite must be relocated at least 25 miles away.
To the south is Old Woman Mountains Wilderness, to the east is Bigelow Cholla Garden Wilderness, to the west is Clipper Mountain Wilderness. Piute Mountains Wilderness was included in Mojave Trails National Monument when that property was designated in February, 2016.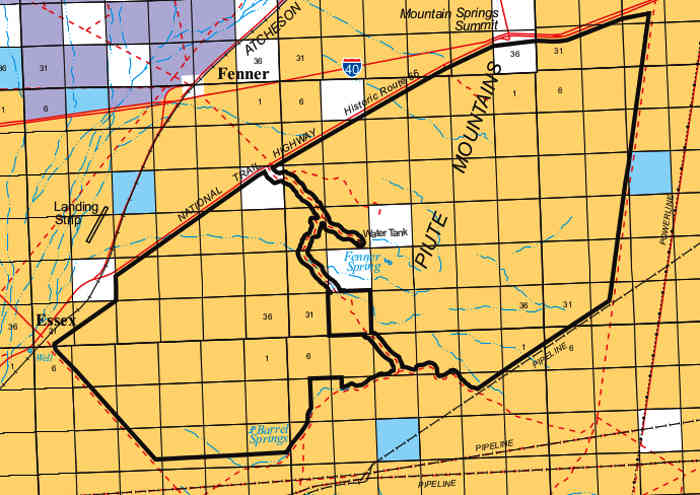 Piute Mountains Wilderness area map
Piute Mountains Wilderness
Bureau of Land Management

- Needles Field Office
Upper photo courtesy of Chris Barns, BLM,
CCA 2.0 license
Upper left photo and map courtesy of the BLM