Bigelow Cholla Garden Wilderness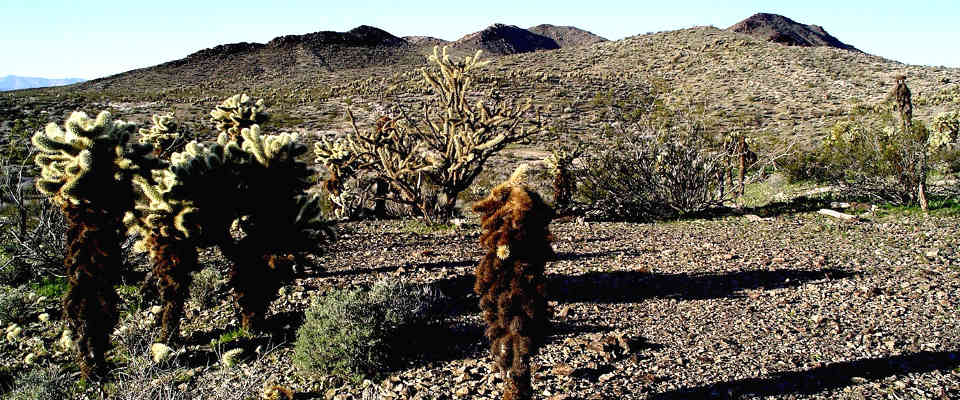 A typical view in Bigelow Cholla Garden Wilderness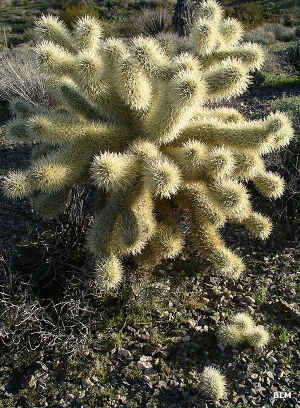 Bigelow cholla
Bigelow Cholla Garden Wilderness is a 14,645-acre property in the Mojave Desert of southern California. The property is bounded by Interstate 40 on the north and pipeline and powerline corridors on the southwest and southeast. The landscape is volcanic in nature, composed of highly eroded dark lava formations on the northern end of the Sacramento Mountains. Elevations on the property vary from a low around 1,400 feet to a high of about 3,314 feet at the summit of Bannock Peak.
The primary vegetation in the area is typical creosote bush scrub but the wilderness is in the heart of the densest population of Bigelow cholla cactus in the Mojave. Wildlife in the area includes coyote, bobcat, black-tailed jackrabbit, ground squirrel, kangaroo rat, quail, roadrunner, rattlesnake and several species of lizards. Bighorn sheep cross the wilderness area during their annual migrations and the western half of the wilderness is habitat critical for the survival of the threatened desert tortoise.
To get there: Most folks exit the I-40 at Camino and turn south to follow a dirt powerline road southeast along the boundary of the wilderness.

Bigelow Cholla Garden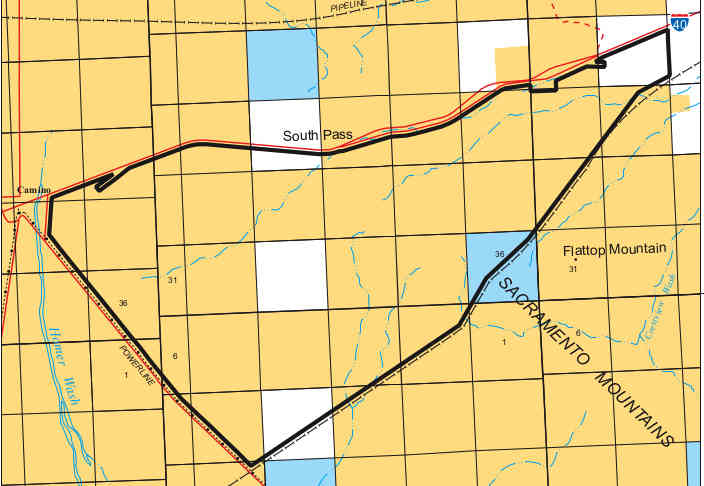 Bigelow Cholla Garden Wilderness
Bureau of Land Management

- Needles Field Office
Photos courtesy of Chris Barns, BLM,
CCA 2.0 License
Map courtesy of the BLM