Bristol Mountains Wilderness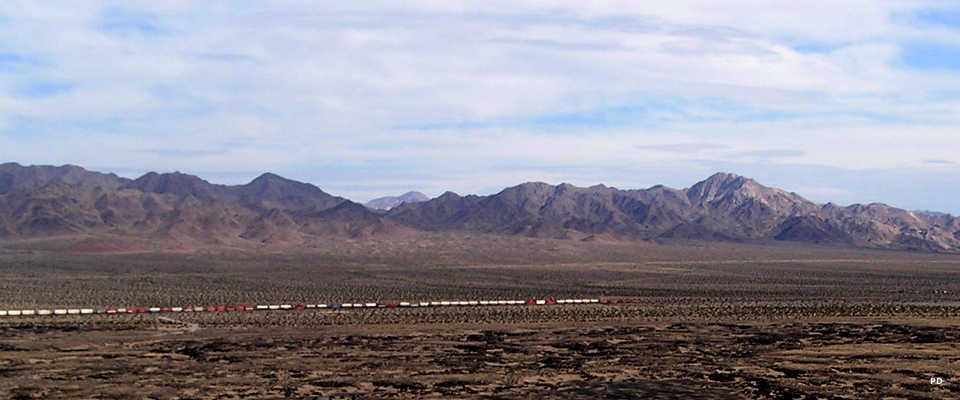 The Bristol Mountains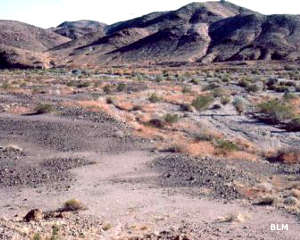 Bristol Mountains Wilderness is a 71,389-acre property on the southwestern edge of Mojave National Preserve in southern California. The wilderness is separated from Kelso Dunes Wilderness to the north and northwest by a road and pipeline corridor. Mojave Wilderness is across an imaginary line to the east and northeast in the National Preserve. The property is bounded on the south by Interstate 40, on the west by the Crucero Road.
Contained within the Bristol Mountains Wilderness area is the northern portion of the gently rounded, granitic Bristol Mountains and a broad volcanic plain known as the Old Dad Mountains. The eastern area is where the Budweiser Wash opens up and drains into the Devil's Playground, an area of sand and rock formations.
Vegetation is typical Mojave Desert creosote bush scrub that changes to mixed desert scrub as the elevation rises. Some of the washes are wet enough to support the occasional catclaw acacia and palo verde.
Among the wildlife in the area are coyote, bobcat, black-tailed jackrabbit, ground squirrel, kangaroo rat, quail, roadrunner, rattlesnakes and several species of lizards. The area serves as a migration route for local bighorn sheep.
To get there: exit I-40 at the Ludlow exit and go north on Crucero Road (BLM route BL7815) about 3 miles to the intersection with NN015, a road traveling a pipeline corridor. Turn right on that and go east. There are no established parking areas or trailheads in the area. And you'll want a high clearance 4WD vehicle as almost no road in the area is maintained. On the north side of the road is Kelso Dunes Wilderness, on the south side is Bristol Mountains Wilderness. The setback is probably 30 feet from both sides of the road.
Camping is allowed with a 14-day stay limit. After 14 days the campsite must be moved at least 25 miles away.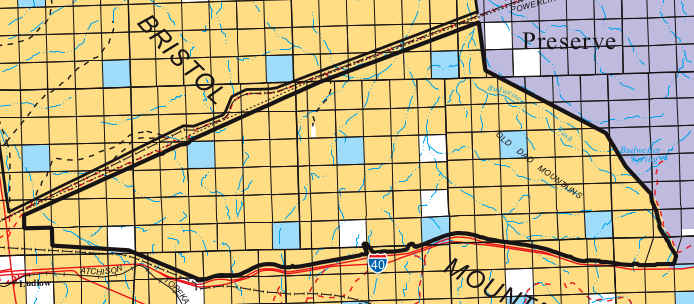 Bristol Mountains Wilderness
Bureau of Land Management

- Needles Field Office
Upper photo is in the public domain
Upper left photo and map are courtesy of the BLM