Jimbilnan Wilderness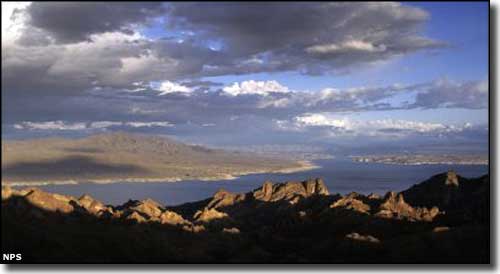 Lake Mead from Jimbilnan Wilderness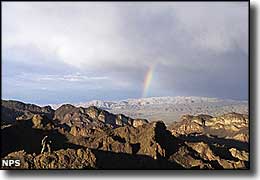 Jimbilnan Wilderness is an 18,879-acre property wholly contained within Lake Mead National Recreation Area. The name supposedly comes from the names of the National Park Service folks who surveyed the property. Jimbilnan Wilderness is separated from Pinto Valley Wilderness to the west by a 4WD road corridor. The east and south boundaries are just above the water's edge on Lake Mead. The northern boundary runs along the centerline of Echo Wash and the northwestern boundary is just off North Shore Drive.
Jimbilnan Wilderness is partly filled with the eastern end of the Black Mountains, a rugged but low-elevation mountain range. The big change in topography comes along the line of bluffs above the edge of Lake Mead. Most of the property is composed of slightly sloping alluvial fans. On most of the property, the elevation only varies between 2,700 feet and 3,000 feet.
This is definitely Mohave Desert country: yucca, some Joshua tree, a bit of other cactus and a sparse creosotebush scrub with a lot of open sand and gravel. The sand dunes in Jimbilnan Wilderness are also known to be habitat enjoyed by two extremely rare plants: the sticky buckwheat and the Beaver Dam milkvetch.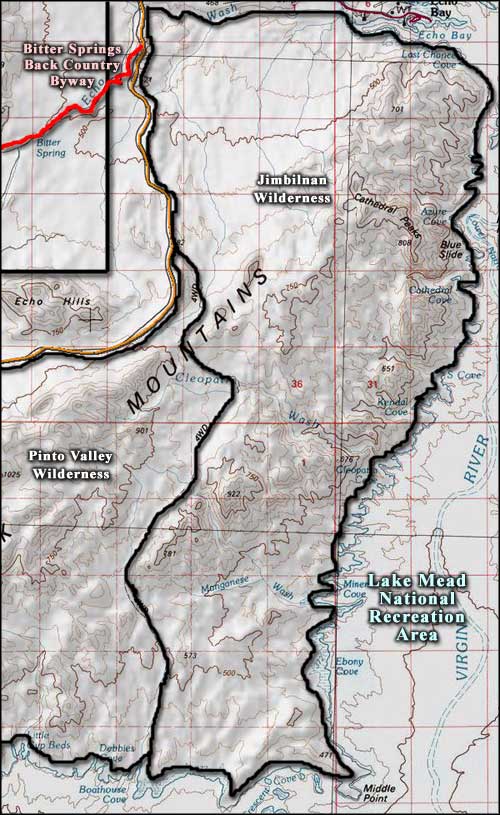 Jimbilnan Wilderness
Lake Mead National Recreation Area
601 Nevada Way

,

Boulder City

,

NV

89005
Visitor Center:
702-293-8990
Photos courtesy of Brian Beffort, National Park Service
Map courtesy of National Geographic Topo!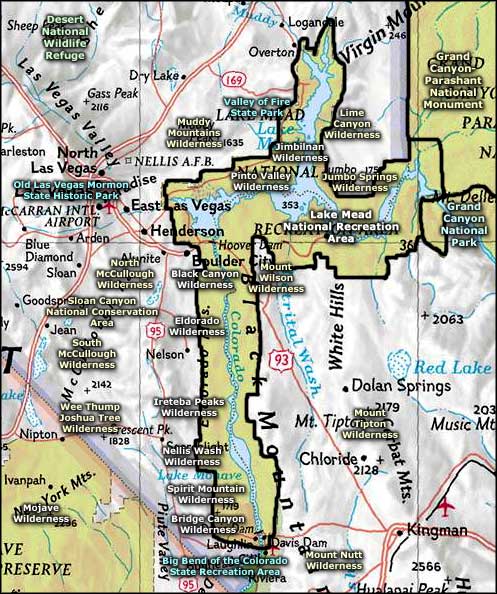 Related Pages
Map courtesy of National Geographic Topo!