Mount Wilson Wilderness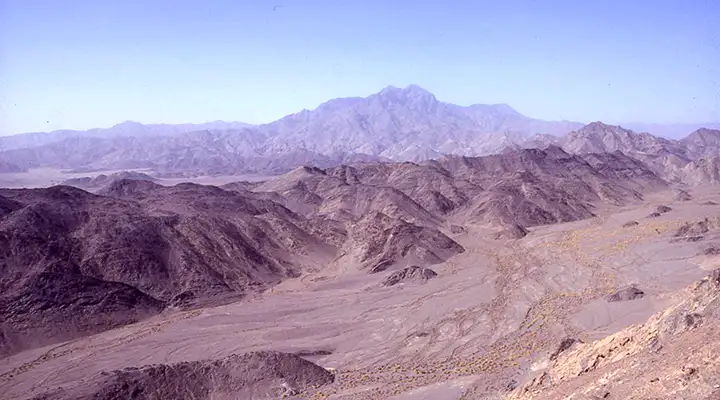 Mount Wilson Wilderness
Mount Wilson Wilderness is a 23,900-acre property in the northwestern corner of Arizona. The northern and western boundaries of the property abut the Lake Mead National Recreation Area. The high point on the property is Mount Wilson (5,445'), in the northwest corner of the wilderness area. Included in Mount Wilson Wilderness is about eight miles of Wilson Ridge with alluvial fans and bajadas spreading out to the east.
Driving by the area on US Highway 93, all you see is rugged desert countryside and forbidding mountains. There are several good, year-round springs on the eastern side of Wilson Ridge that flow enough water to support small riparian corridors and significant wildlife. There are more than 100 desert bighorn sheep sharing this countryside with the usual assortment of coyotes, desert tortoise, fox, jackrabbit and smaller mammals, plus many of the reptiles, insects and arachnids Arizona is famous for.
The top of Wilson Ridge rises more than 3,000 feet above the desert floor in places. Those high points offer some great views of Lake Mead and some beautiful pastel-colored Arizona mountain-and-desert landscape. Mount Wilson Wilderness is very rugged and beyond a few ancient jeep, sheep and burro trails, there are no trails on the property. Best time to visit: between October 1 and April 30.
To get there: On US Highway 93 about 19 miles south of Hoover Dam is the Temple Bar Road. Go northeast on that. Just past milepost 5 is a jeep trail heading west. Follow that jeep trail about 4 miles to the Cabin Site Trailhead. You can also go to milepost 10.8 on the Temple Bar Road and go left on another jeep trail for 3.1 miles to the parking area for the Missouri Spring Trail. Once you leave the Temple Bar Road, you'll want high clearance 4WD.
7.5-Minute Topo Maps: Petroglyph Wash, Mount Wilson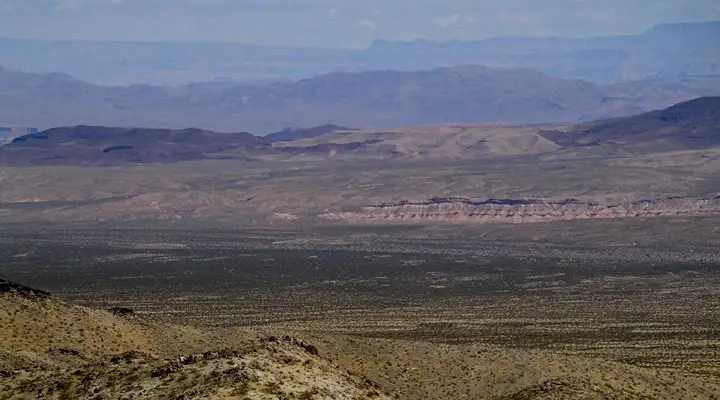 The view from the top of Mount Wilson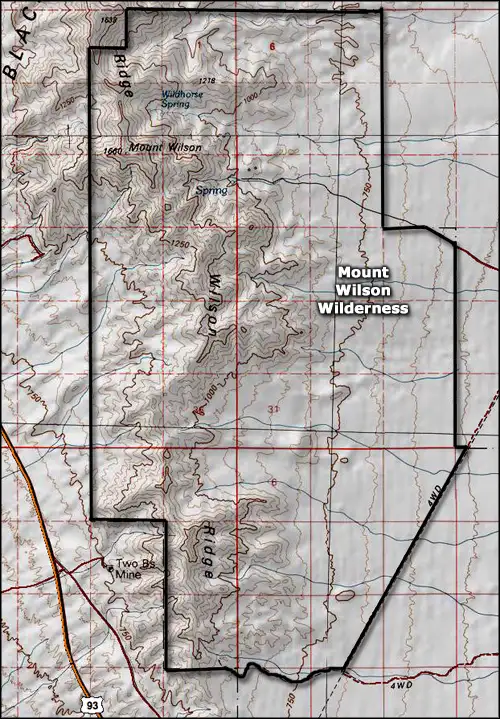 Mount Wilson Wilderness
Bureau of Land Management

- Kingman Field Office

Photos courtesy of the Bureau of Land Management
Area map courtesy of National Geographic Topo!