Moapa Valley National Wildlife Refuge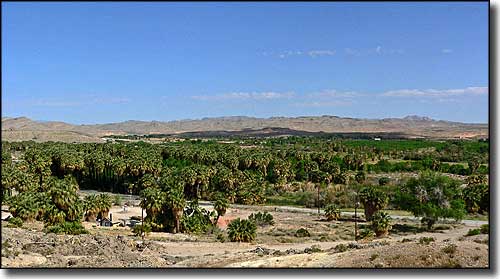 A view across the Moapa Valley, home of the Moapa Valley National Wildlife Refuge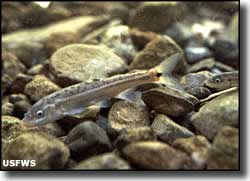 Moapa Valley National Wildlife Refuge is a small property (117 acres) that used to be a warm springs resort. A wildfire wiped out the resort in 1994 and the property lay dormant until 1997 when developer Del Webb bought it and donated it to the US Fish & Wildlife Service. Since then, Fish & Wildlife personnel have been working to restore the dace habitat to its former glory and deal with water issues in the area. There's also been problems because of introduced species like the shortfin molly and the mosquitofish. The Moapa dace, though, seems to get along with the Moapa White River springfish that sometimes swim upstream from the Muddy River.
The Moapa dace appeared to be holding its own up until that wildfire, but there's always a problem for a species when they live only in one tiny locale on the surface of the planet. Groundwater pumping in the area for agricultural purposes has lowered water levels and seriously decreased dace habitat. In 2005, the Defenders of Wildlife and the National Wildlife Refuge Association declared Moapa Valley National Wildlife Refuge to be one of the ten most endangered refuges in America. At this point, only about 1,300 of the tiny fish still survive. And their usable habitat has been reduced to the stream channels that lead from six thermal springs that flow on the refuge down to where that water meets the Muddy River.
For a number of reasons, Moapa Valley NWR is only open to the public from 8 am to 4 pm on Saturdays between Labor Day and Memorial Day. To get there: go to exit 91 on Interstate 15. Get off the highway and go northwest on Highway 168 for 7.4 miles. At the intersection with Warm Springs Road, turn left and go southwest on Warm Springs Road for 1.4 miles. When you see chain link fence capped with strands of barbed wire on both sides of the road, you're there: the refuge is on your left.
Moapa Valley National Wildlife Refuge is administered as part of the Desert National Wildlife Refuge Complex.
Moapa Valley National Wildlife Refuge
US Fish & Wildlife Service
Photo of Moapa Valley National Wildlife Refuge courtesy of Stan Shebs,
CCA-by-SA 3.0 License
Photo of the Moapa dace courtesy of the US Fish & Wildlife Service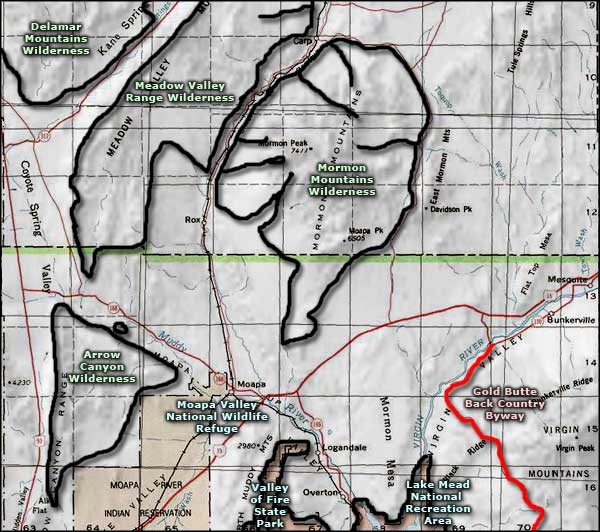 Related Pages
Map courtesy of National Geographic Topo!