Mormon Mountains Wilderness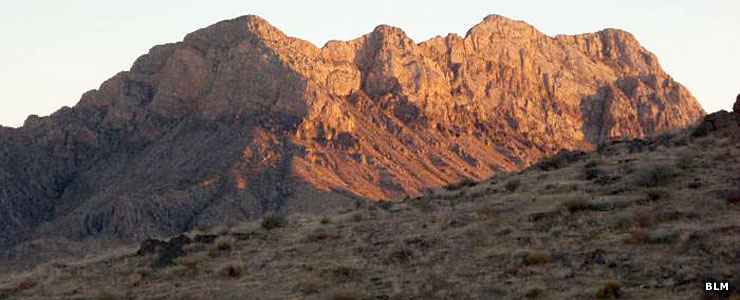 In the Mormon Mountains Wilderness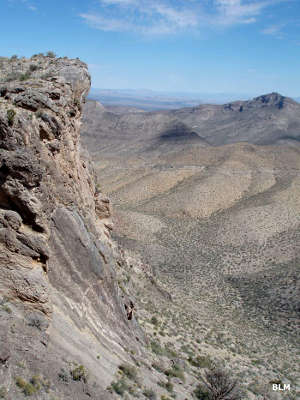 Mormon Mountains Wilderness is a 157,938-acre property composed of several varying landscapes: jagged mountain peaks, deeply carved limestone canyons and rolling desert bajadas. Elevations range from a low around 2,200' to a high on the summit of Mormon Peak at 7,414'. The higher areas are topped with old-growth stands of Ponderosa pine while the canyons are forested with juniper and pinon pine and the lower bajadas sport yucca, cholla and Joshua trees.
The climate changes quickly with the elevation and you'll find mule deer, bobcat, desert bighorn sheep and mountain lion up high with desert tortoise, kit fox and many reptilian types down below. The area also supports golden eagle, red-tailed hawk, burrowing owl, prairie falcon, northern harrier, American kestrel and many other birds of prey.
The limestone walls in the Mormon Mountains are full of fossils hundreds of millions of years old, from the ancient times when this area was sea bottom and collecting sediments that rained down from above. In traveling around here you might also come across some of the thousands of archaeological sites: pictographs, petroglyphs, prehistoric campsites, grinding stones, rock shelters, agave roasting pits, etc.
Access to the Mormon Mountains Wilderness from the south is via an unnamed northbound county road that exits the I-15 about 14 miles east of Glendale. Coming from the north, you can go through Caliente and continue south on State Highway 317 through Elgin and Lyman Crossing to Carp, just above the northern corner of the Mormon Mountains Wilderness.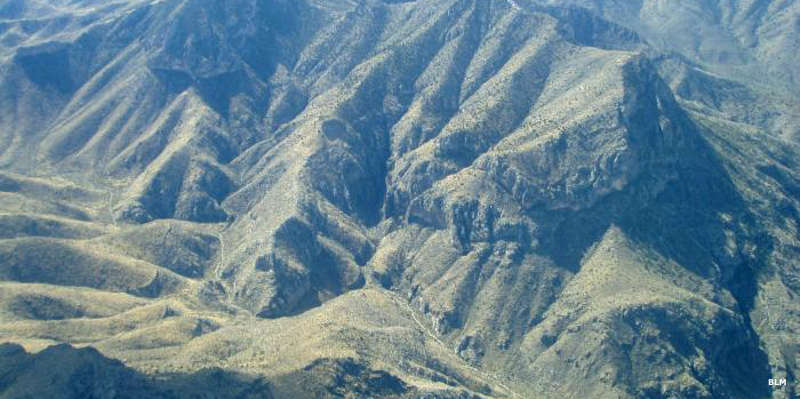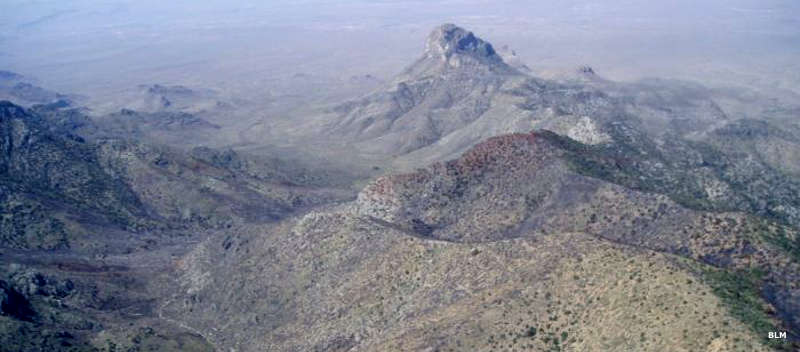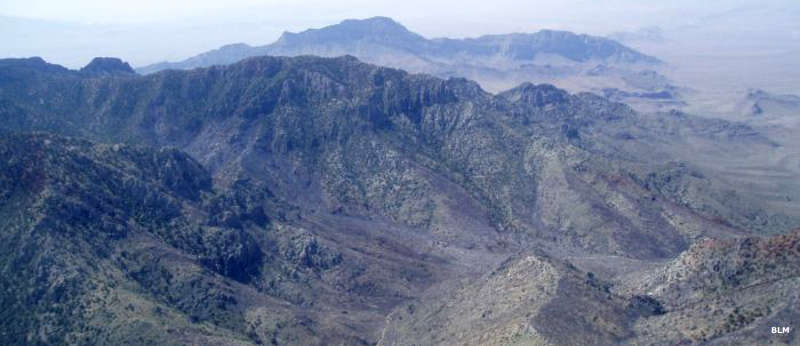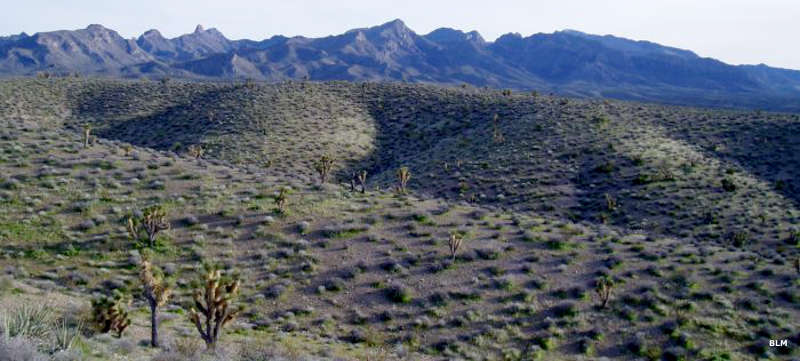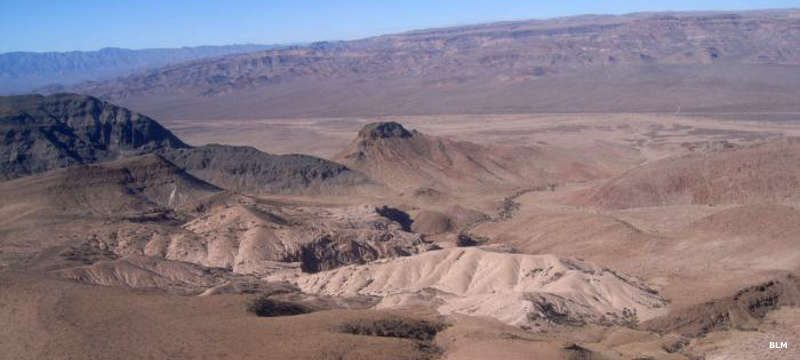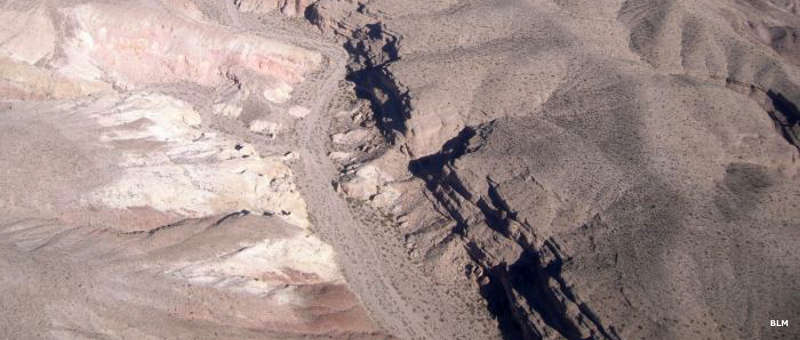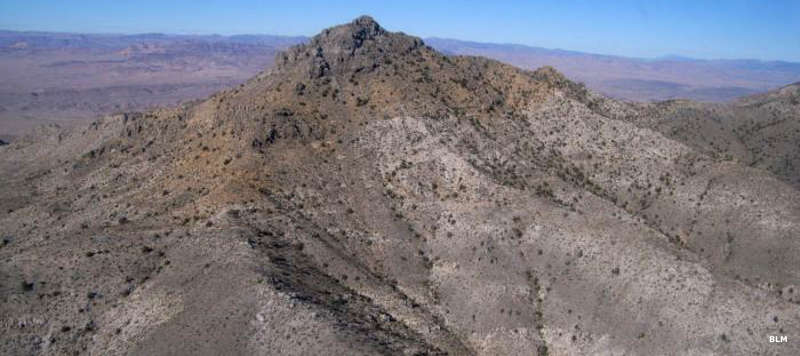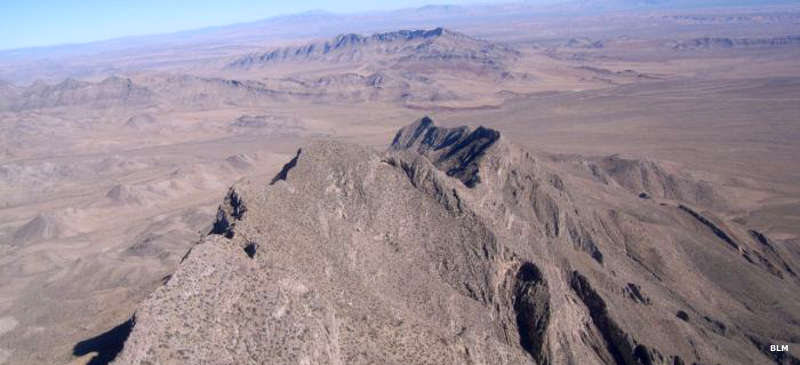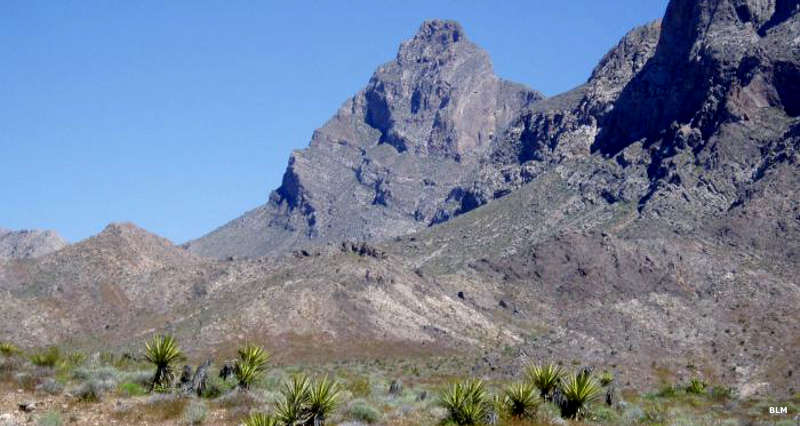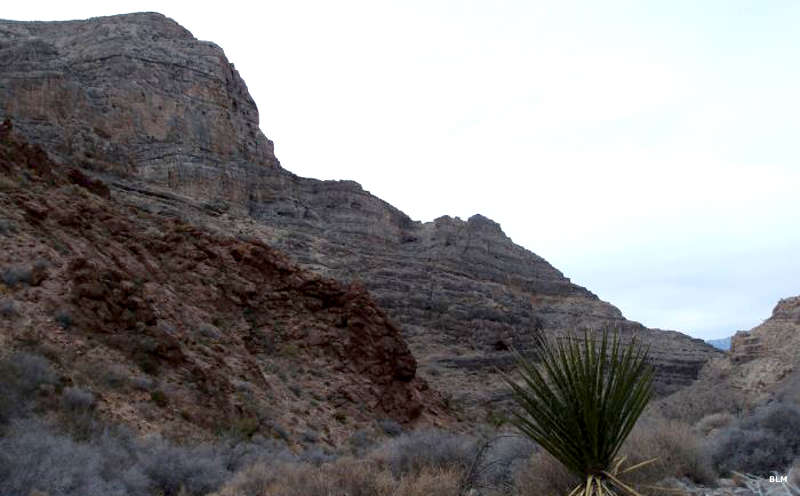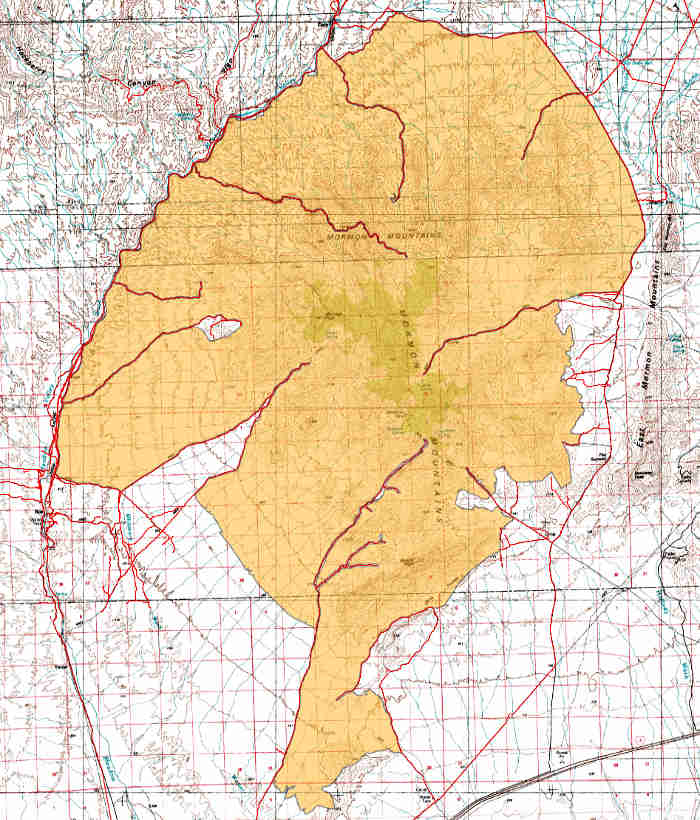 Mormon Mountains Wilderness
Ely Field Office -

Bureau of Land Management
702 North Industrial Way, HC 33 Box 33500

,

Ely

,

NV

89301
775-289-1800
Photos and map courtesy of the Bureau of Land Management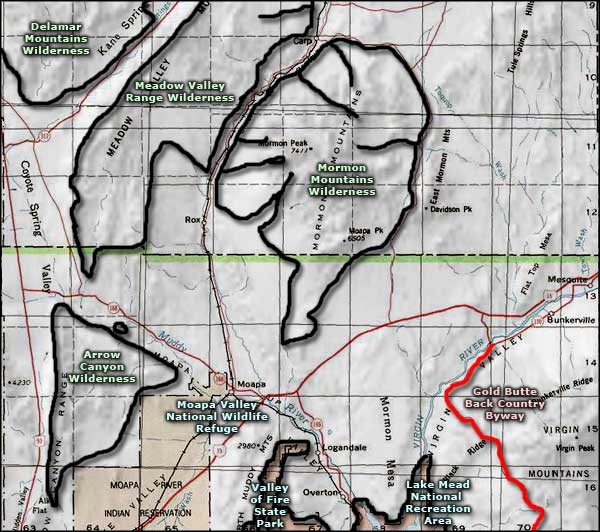 Related Pages
Map courtesy of National Geographic Topo!