Meadow Valley Range Wilderness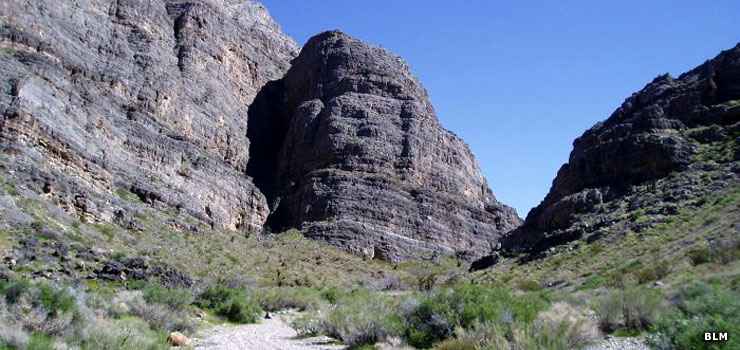 In the Meadow Valley Range Wilderness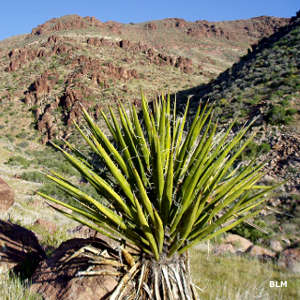 The Meadow Valley Range Wilderness encompasses 123,488 acres in southeastern Nevada. Elevations range from 2,100' to the summit of Sunflower Mountain at 5,022'. While the highest points carry some old-growth stands of Ponderosa pine, most of the mountainous areas are forested with pinon and juniper while the lower bajadas are covered with low desert shrubs like cholla, Joshua tree and yucca. You might come across mountain lion, mule deer, desert bighorn sheep and bobcat up high and the desert banded gecko, banded Gila monster, sidewinder rattlesnake, long-nosed leopard lizard and desert tortoise down below. Among the many birds of prey found in the area are golden eagle, northern harrier, American kestrel, red-tailed hawk and burrowing owl.
The Meadow Valley Mountains are a range that "arches" like a boomerang from north to south. The range is about 10 miles across, east to west, and runs about 36 miles north to south. The long ridge line sports many saddles between the high peaks, with narrow, heavily eroded canyons below. High on the east side of the main ridge a bajada starts sloping down easterly toward the Meadow Valley Wash, and then rises again into the Bunker Hills. The limestone in this area holds many fossils from millions of years ago when this area was just a chunk of sea bottom collecting whatever debris rained down from above.
A lot of hikers on the west end of the Meadow Valley Wilderness head for Grapevine Spring. On the east side of the mountains they head for Virgo and Hackberry Canyons. There are hiking trails all through the wilderness, including a couple that go to the natural arch in the northern section.
Access to the Meadow Valley Range Wilderness is off US 93, about 30 miles south of Alamo on the Kane Springs Road, a bladed county road that travels northeasterly to Elgin.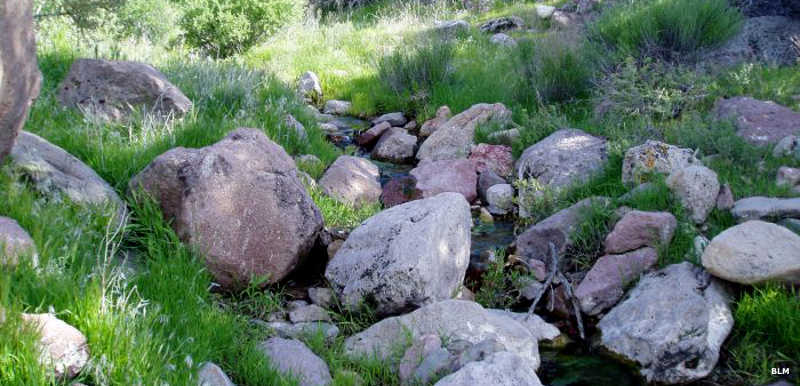 It isn't just barren desert in the Meadow Valley Range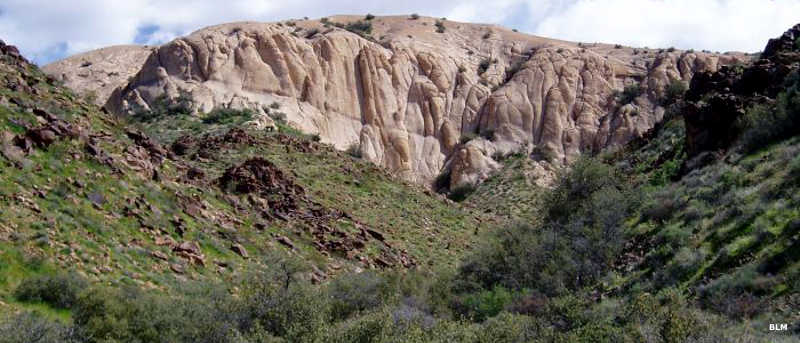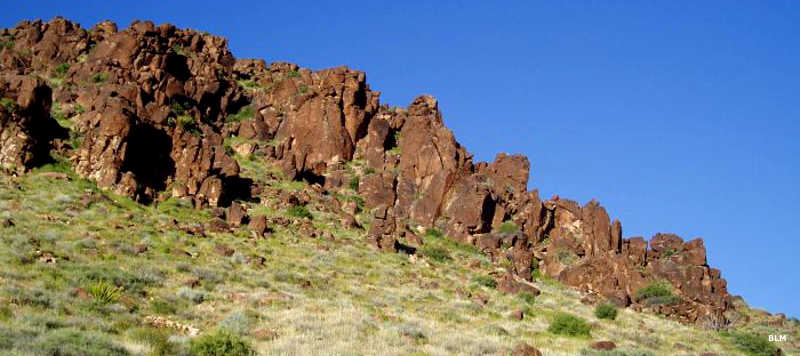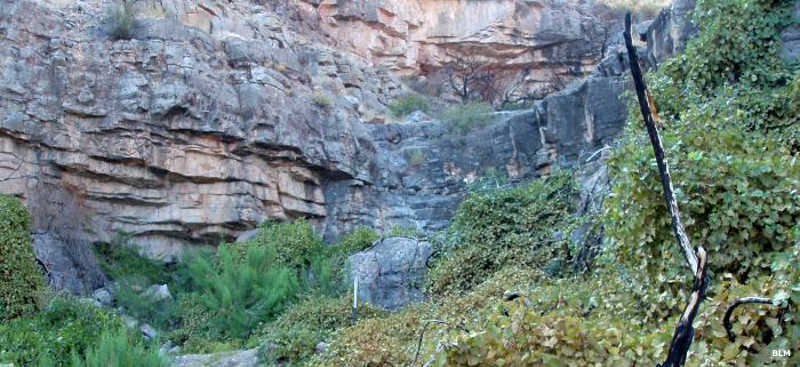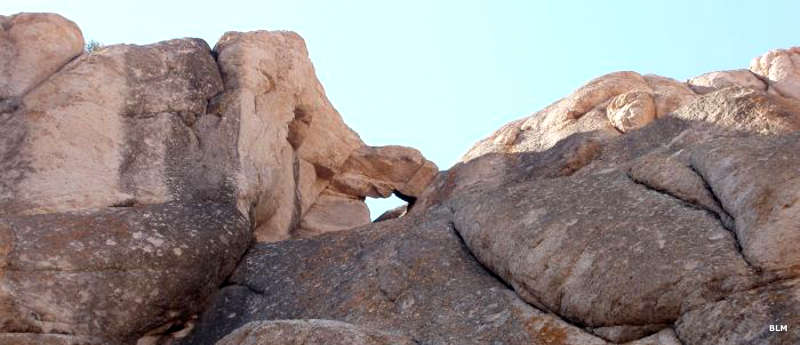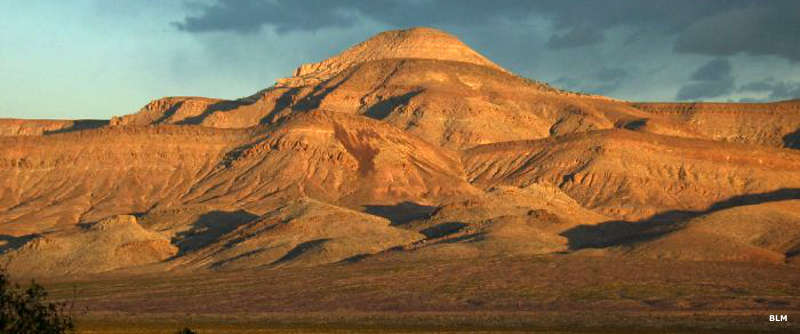 Sunflower Mountain near sunset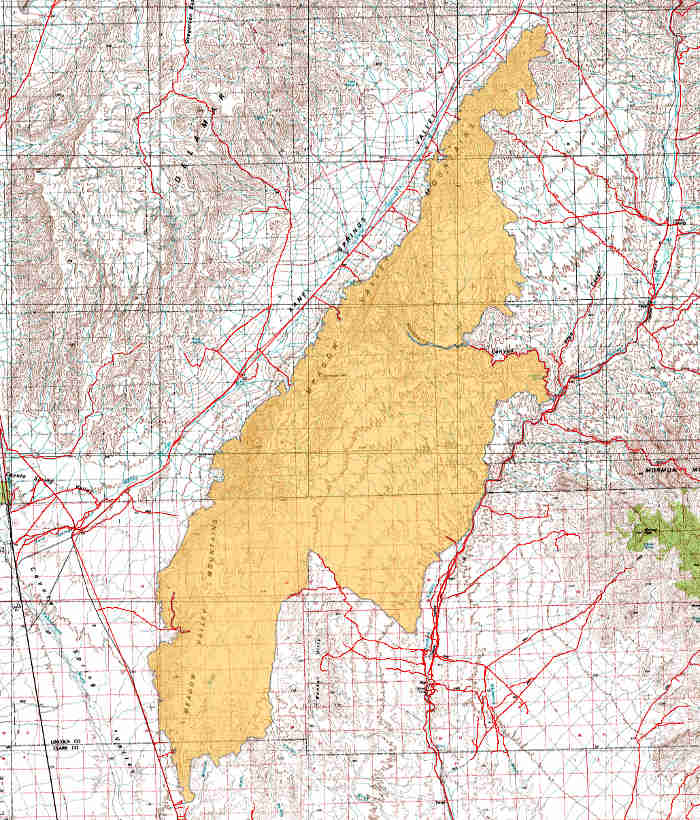 Meadow Valley Range Wilderness
Ely Field Office -

Bureau of Land Management
702 North Industrial Way, HC 33 Box 33500

,

Ely

,

NV

89301
775-289-1800
Photos and map courtesy of the Bureau of Land Management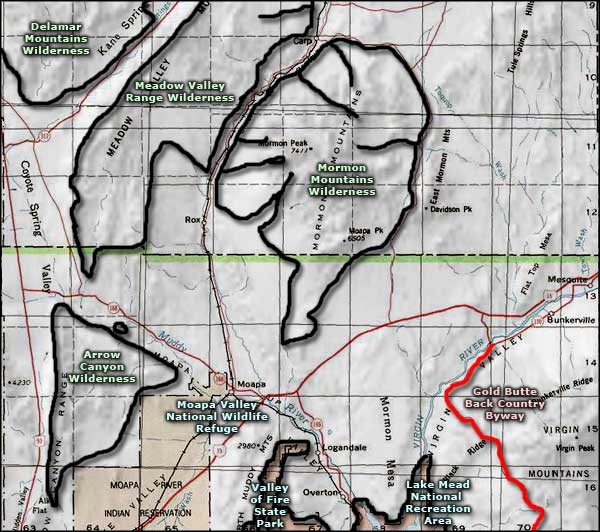 Related Pages
Map courtesy of National Geographic Topo!