Estes Park, Colorado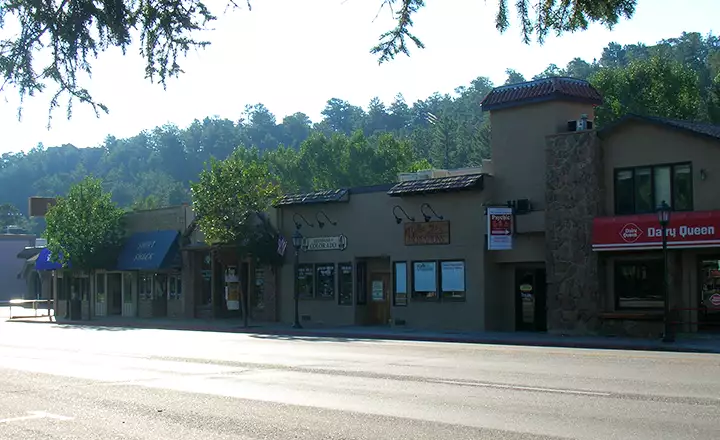 Downtown in Estes Park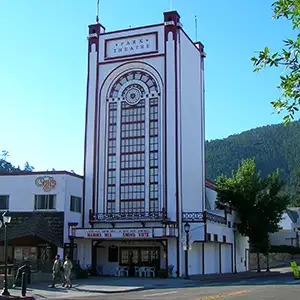 Estes Park was founded in 1859 by Joel Estes, a former native of Missouri. Since that time, Estes Park has been famous around the world for the beauty of its location: in a wide bowl on the eastern side of the Rocky Mountains in northern Colorado. Estes Park is at the eastern gateway to Rocky Mountain National Park and has been a major vacation destination almost since its founding. Isabella Bird, a well-known Scottish world traveler, came here in 1873 and spent several months, writing to her friends back in England and Scotland of the wonders of the area. She even went so far as to climb Long's Peak during her visit. While here, Isabella met the English Earl Lord Dunraven.
Dunraven came to the area on a hunting trip in 1872. He illegally homesteaded about 15,000 acres and, over the years, built a cabin, hunting lodge and hotel for his guests. His intent was to create a private hunting preserve but he was finally run out of the area in the early 1900s for attempting to increase his holdings by swindling local folks out of their money and land. It was his "property" that formed part of the original basis for Rocky Mountain National Park.
In 1909, F. O. Stanley (of Stanley Steamer fame) opened the Stanley Hotel in Estes Park. The Stanley existed for many years as a beautiful example of Georgian opulence. Stephen King came to visit and was so enchanted in his explorations of the Stanley that he changed the location for his novel "The Shining" from an amusement park on the East Coast to the "Overlook Hotel" (as a stand-in for the Stanley). The Stanley is now a Registered Historic Site and Museum.
The town is bisected by the Big Thompson River, which feeds into artificial Lake Estes before flowing downhill through the Big Thompson Canyon and emerging from the mountains just west of Loveland. Just to the west of Lake Estes is a beautiful town park with the 9-hole Lake Estes Golf Course on the north side of the Big Thompson. Trail Ridge Road begins just west of Estes Park and travels across Rocky Mountain National Park to Grand Lake.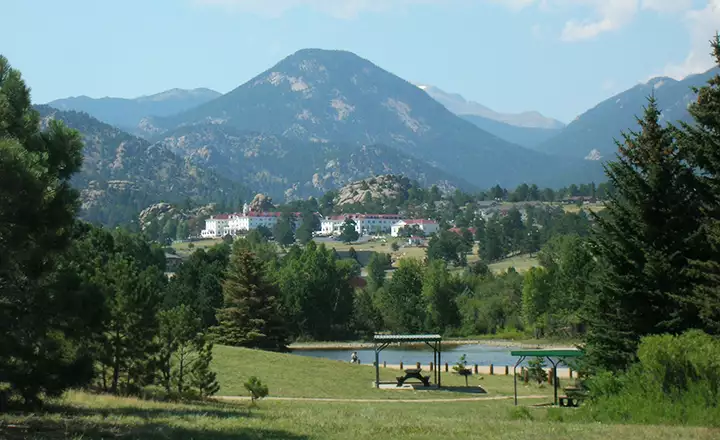 Stanley Hotel on the north side of Lake Estes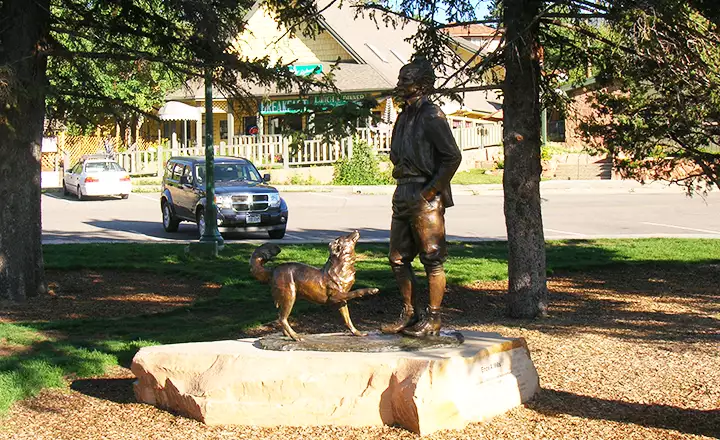 The founder of Estes Park