Grand Lake, Colorado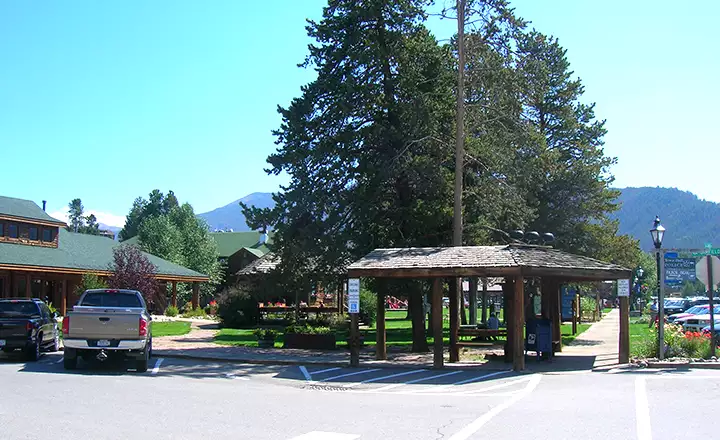 In the center of Grand Lake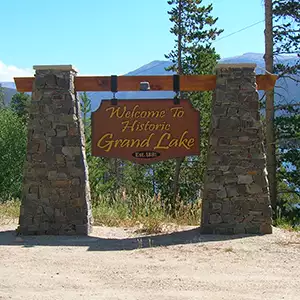 Historic Grand Lake is the western gateway into Rocky Mountain National Park. The townsite itself is between Grand Lake to the east and Shadow Mountain Lake to the south and southwest. The whole area is part of the Arapaho National Recreation Area. Grand Lake is the largest natural body of water in Colorado and is considered to be the source of the Colorado River. The nearby Shadow Mountain and Granby Lakes are man-made parts of the Colorado-Big Thompson project which diverts water to the Front Range cities through a tunnel beneath the Continental Divide.
The first permanent settlers in the Grand Lake area arrived about 1866. Most of them were hunters and fishermen. There was a brief spurt of miners in the late 1870's when silver was discovered in the streams and mountains nearby. New businesses sprung up in Grand Lake to outfit and supply the miners at Lulu City, Gaskill and Teller City. The population boom that accompanied the increase in mining brought the Grand County seat to Grand Lake in 1882, but with the drop in population when the ore bodies gave out a few years later, the county seat reverted back to Hot Sulphur Springs in 1888.
Almost from day one, Grand Lake has been a tourism mecca. The very first settlers built log cabins and even small hotels to accommodate the seasonal flow of visitors who came to enjoy the hunting, fishing, boating, hiking, and even just the pristine mountain air.
Today, Grand Lake still offers the visitor that Old West feel, right down to the wooden boardwalks that line the main street. And the area still offers world-class recreational opportunities that are hard to match anywhere else, at any time of year.
Some scenes from around Grand Lake: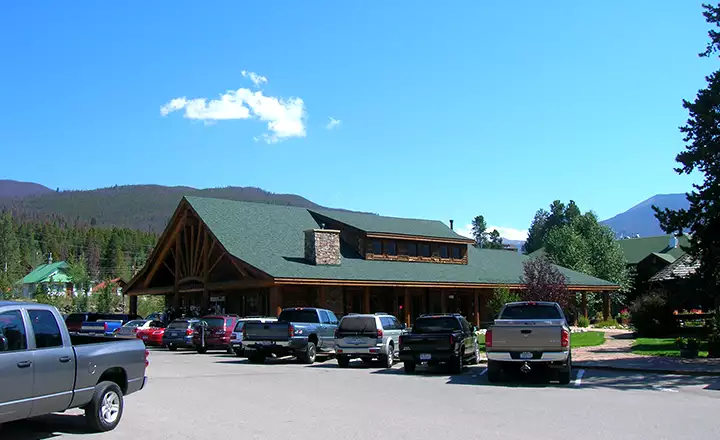 One of Grand Lake's banks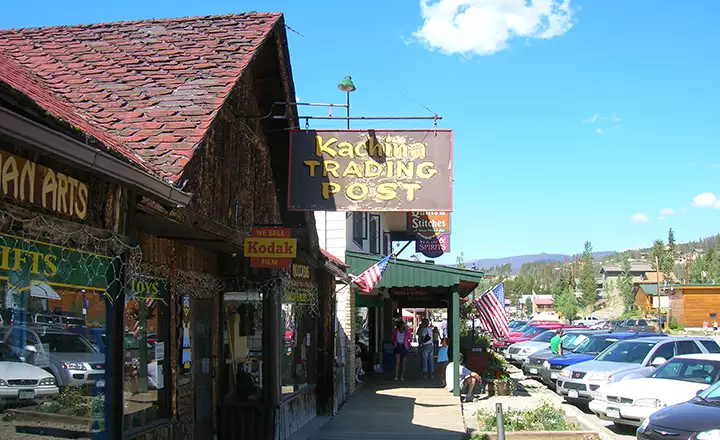 The sidewalk in front of the Kachina Trading Post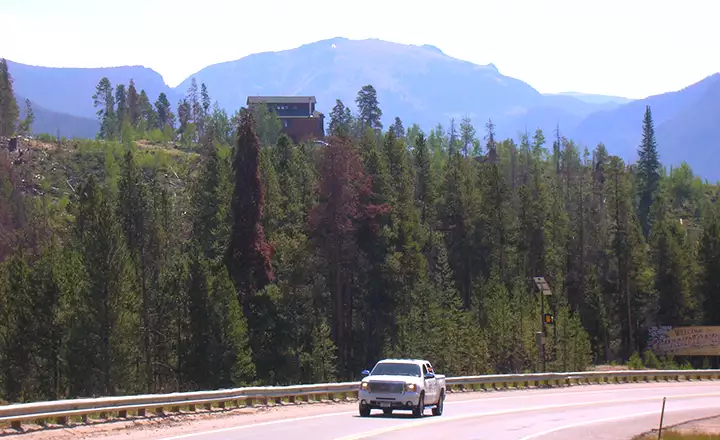 A view at the edge of Grand Lake