Routt National Forest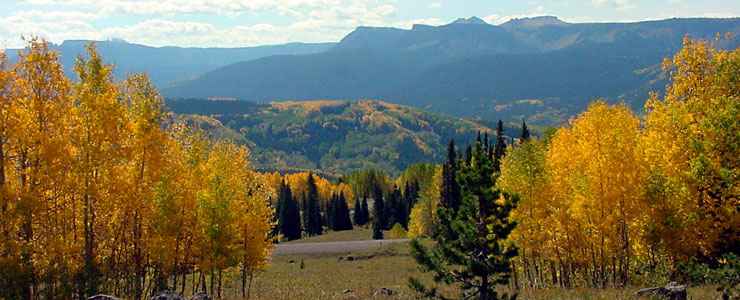 Fall in the Flat Tops of Routt National Forest
Routt National Forest was administratively combined with Medicine Bow National Forest and both forests are managed by the US Forest Service office in Laramie, Wyoming. For the most part, Routt National Forest is in Colorado while Medicine Bow National Forest is in Wyoming.
Because of the location and elevation of the National Forest, winter sports and recreation are a big thing here. The world-famous Steamboat Ski Resort is on Routt National Forest. Elevations vary from about 5,500' to about 12,800'. The mountains on the Routt were obviously carved by glaciers, glaciers which left hundreds of small, high mountain fishing lakes nestled in deep U-shaped canyons beneath the sheer walls of ancient cirques.
Located in north central Colorado away from the big centers of population, Routt National Forest sees its overall heaviest usage in the fall hunting season. The Steamboat area sees its most traffic in the heart of winter when the snow is deepest. Most times in the wilderness areas about all you're going to hear is the moose and the elk taunting each other, although these woods do have lots of black bear, deer, mountain lion, bighorn sheep, coyote, and bobcat.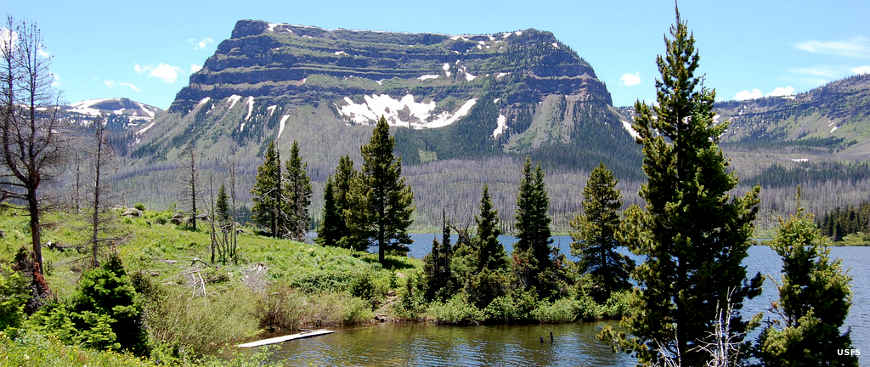 Trappers Lake, Flat Tops Wilderness
Routt National Forest
US Forest Service
Upper photo courtesy of byways.org
Lower photo courtesy of Lynn Lockwood, US Forest Service