Wellington, Colorado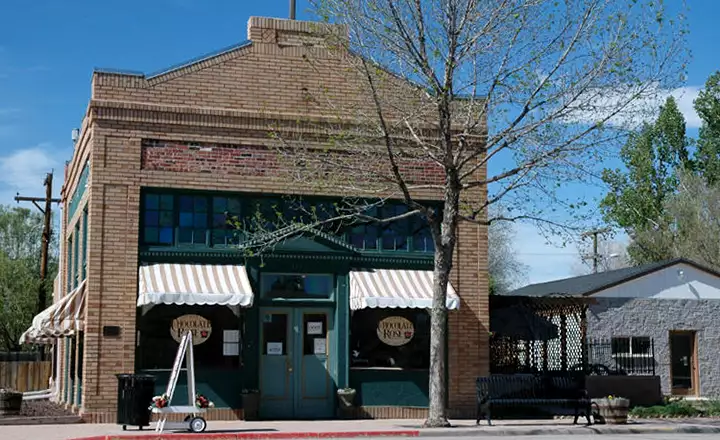 In downtown Wellington
At its founding, Wellington was named for C.L. Wellington, an employee of the Colorado and Southern Railroad. Located about 10 miles north of Fort Collins on the main highway connecting Denver with Cheyenne, Wyoming, for many years Wellington served as a rest stop for gas, drinks and snacks. During the years of Prohibition, Wellington also served up many a drink of another sort...
When the population in Fort Collins started to mushroom in the late 1900s, Wellington turned into a bedroom community for that city. In 2000, a construction crew prepping land for a new residential subdivison discovered the remains of an ancient woolly mammoth in the ground. Colorado State University was notified and they sent a team to carefully dig out and extract the bones and tusks. They did a fine job until they got back to their laboratory and someone dropped the tusks on the floor, shattering them.
The population of Wellington has more than doubled since 2000.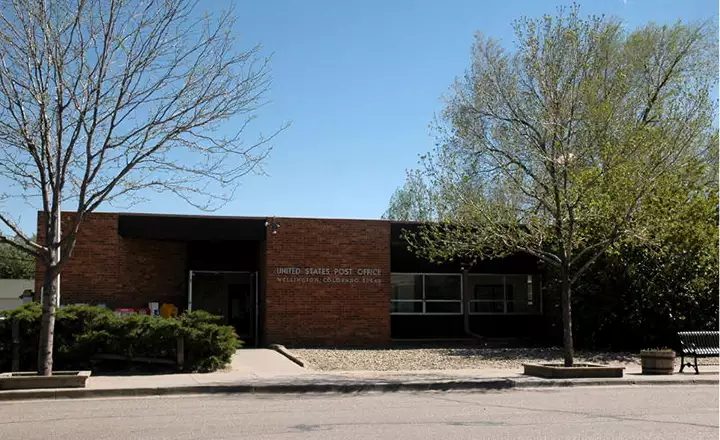 The Wellington Post Office