Loveland, Colorado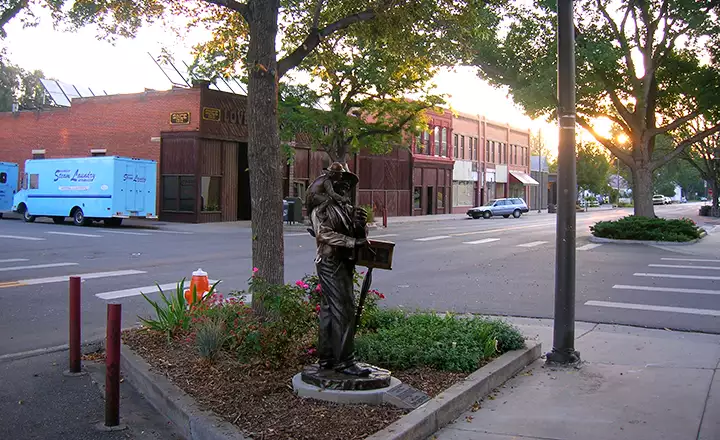 A street performer with his monkey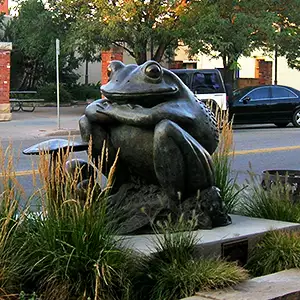 The city of Loveland was founded in 1877, near the crossing of the Big Thompson River by the Colorado Central Railroad. Built about a mile upstream from the settlement of St. Louis, Loveland was named for William A. H. Loveland, president of the Colorado Central Railroad. As all business was moving to the site of the new railroad siding, the buildings of St. Louis were slowly moved to the site of Loveland.
In the beginning, Loveland was a major agricultural center with a large sugar beet processing plant operating in town from 1901 to 1985. The Spring Glade cherry orchard was the largest cherry orchard west of the Mississippi for many years, but attacks of blight, a series of droughts and finally a killer freeze destroyed the local industry. Cherries have not been actively farmed in the area since about 1960.
Over the last 20 years or so the economy has diversified with the construction of manufacturing plants by Teledyne, Hewlett-Packard and Hach (a manufacturer of water quality analysis equipment). Loveland and its larger neighbor to the north, Fort Collins, have been slowly growing toward each other over the last several decades, although Larimer County bought a large chunk of land between the two communities in the 1990s to create an open space/buffer zone. Since then, Loveland has aggressively pushed its city limits eastward to encompass the area around the I-25/US Highway 34 interchange. That area has now become a major commercial hub in northern Colorado with the construction of the Budweiser Events Center, several shopping malls and a new medical center.
Loveland is also a major center for the arts in northern Colorado with quite a few galleries around town. You'll also find many bronze sculptures scattered throughout Loveland, some of the largest and most beautiful along the shores of the several lakes that are surrounded by town. Loveland also is home to an art museum, three foundries and the Sculpture in the Park show, a sculpture exhibition held every year in August. The city also has a public arts collection consisting of almost three hundred pieces, mostly scultures but including murals and other flat work. More than 100 pieces of the Loveland Public Art Collection can be seen at the Benson Sculpture Garden.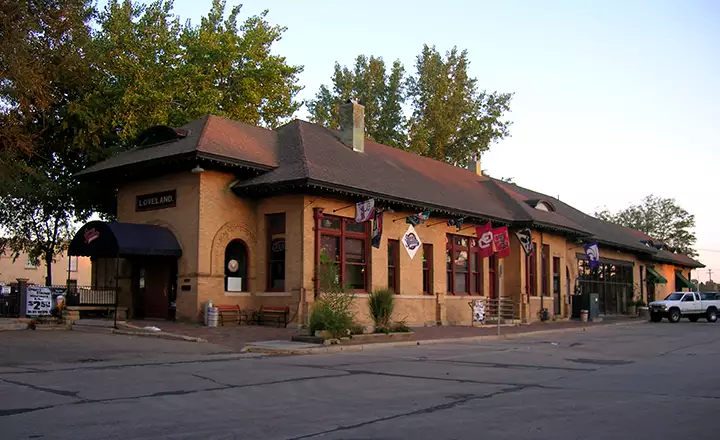 The Loveland Train Station
Below are a couple scenes from around downtown Loveland: