Johnstown, Colorado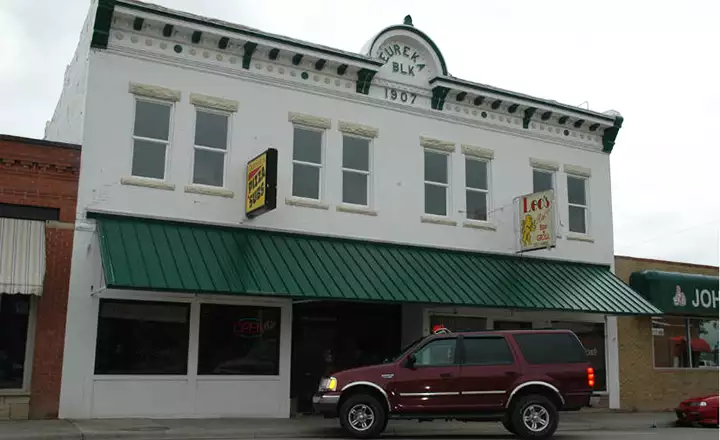 The Eureka Block in downtown Johnstown
Johnstown was named for the son of Harvey J. Parish, the man who first surveyed and platted the townsite in 1902. This was one of the few towns in the West eventually located along a railroad line that wasn't surveyed, platted and sold by the railroad itself. The first post office was granted in 1903, the first school built in 1904 and the town incorporated in 1907. Parish sold 40 acres to the railroad in 1904 and they did immediately survey it, plat it and sell it off in residential lots.
On July 6, 1924, the famous Johnson meteorite fell on the town. As the meteorite fell, it loudly broke up and pieces of it crashed down in different areas. One piece fell on the front steps of a local church and disrupted a funeral proceeding that was happening there. The overall noise factor (and sudden cessation thereof) ended a baseball game that was being played in the city park.
The population of Johnstown has more than doubled since 2000.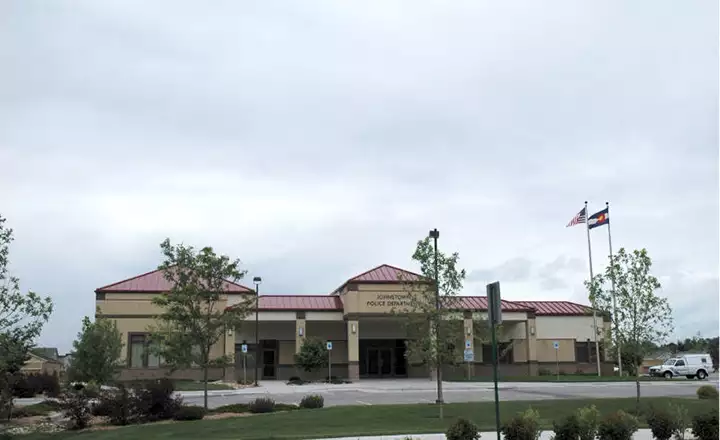 The Johnstown Police Department