Ault, Colorado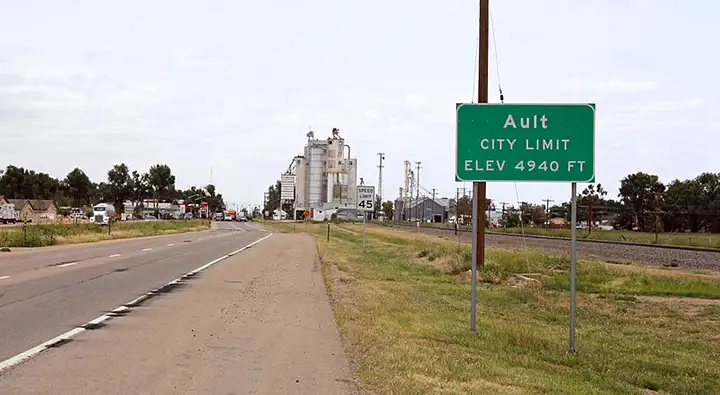 Coming into Ault on US Highway 85
"High Land" was the name of the first settlement we now know as "Ault." After the railroad built through the siding became known as Burgdorff Siding (or Bergdorf Switch), then it acquired its current name in 1897. That was a year of extreme hardship and a Mr. Alexander Ault bought the entire grain harvest of the area that year. Mr. Ault owned a flour mill in Fort Collins...
Most of the town and a lot of the surrounding farmland is on land the federal government gave to the Union Pacific Railroad to sell to finance the railroad construction.
Ault is located on the Pawnee Pioneer Trails Scenic Byway.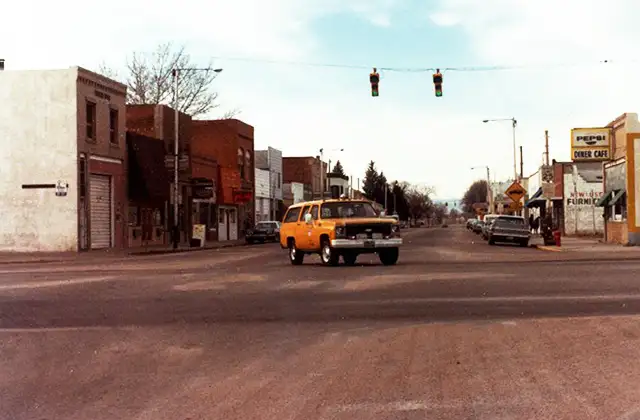 Downtown Ault