Weld County, Colorado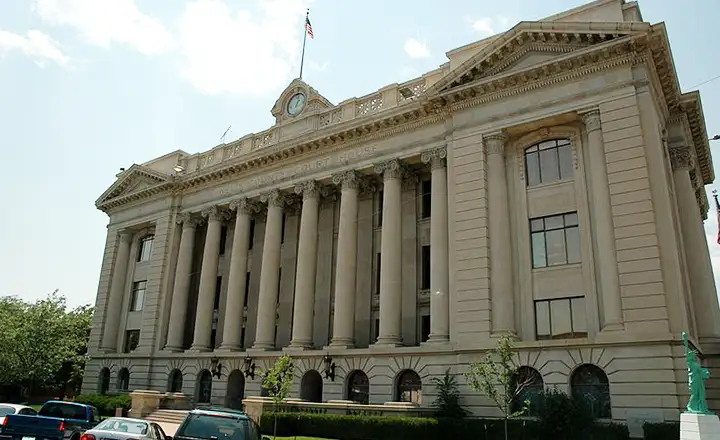 Weld County Courthouse
Weld County is in northeastern Colorado with Nebraska and Wyoming to the north.
Weld County was named for Lewis Ledyard Weld, territorial secretary and lawyer.
Weld County contains 3,992 square miles of land and 29 square miles of water, making Weld County the third largest county in Colorado. The county seat is Greeley.
Greeley itself was founded as the "Union Colony," a settlement that forbade the use or consumption of alcohol products. As complete teetotalers, the settlers were very industrious and prosperous. Over time, though, that original temperance movement faltered and eventually collapsed. There are some areas of Greeley where sale and public consumption (bars, taverns, etc.) are still forbidden, but the city has grown far beyond those early boundaries and things have changed a bit.
Greeley is also home to the University of Northern Colorado.