Longmont, Colorado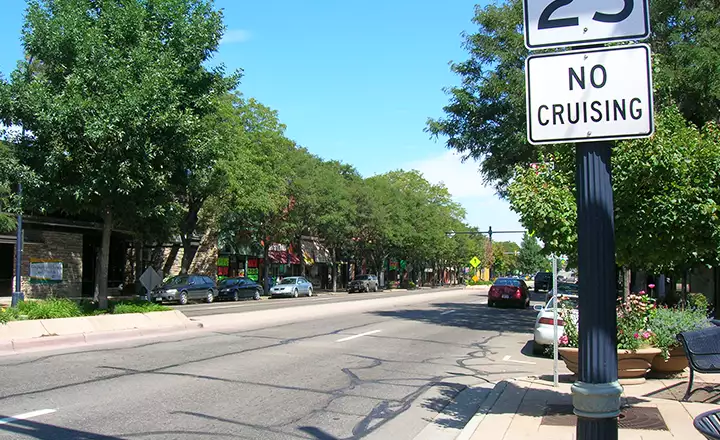 In Downtown Longmont
Longmont was named for either (or both) famed explorer Stephen H. Long or Long's Peak (which was named for Stephen H. Long). Located northeast of Boulder, Longmont isn't nearly as famous, as crowded or as noisy as Boulder. In 2008, Money Magazine ranked Longmont as #50 on its list of the top 100 places to live in the U.S. The National Civic League also named Longmont an All-America City in June 2006.
Longmont started out as sort of a communal place in 1871: the Chicago-Colorado Colony sold memberships in the town and with the proceeds, they bought the land necessary to build their town on. After that original square mile of land was purchased, they laid out the town streets on a grid, and Boulder County's first planned community was off and running. The arrival of the Colorado Central Railroad in 1877 really kick-started the agricultural growth of the area but that original townsite was plenty big enough until growth in the 1940's began to push the city limits further out.
The federal government built an air traffic control center in Longmont in the 1960's, about the same time IBM built a large plant close to town. These high-tech jobs forced residential growth which forced agriculture out. Over time, because of the population of high-tech workers that were attracted to the area, other high-tech firms came to Longmont. Among those was Seagate and Maxtor (which is now owned by Seagate), 2 major computer hard drive manufacturers.
Like many cities in America, Longmont's downtown went into a long decline until it was almost dead in the 1980's. Then the outward migration from the city cores reversed itself and downtown Longmont is now, once again, a living and vibrant place. In the mid-1990's, the southern edge of Longmont became the site of Prospect New Town, the first New Urbanist project to be built in Colorado. (New Urbanism is about designing and building cities that are much more mixed use and pedestrian, bicycle and transit friendly than the auto-centric, heavily-zoned and use-segregated constructions our cities have been turning into since the 1950s.)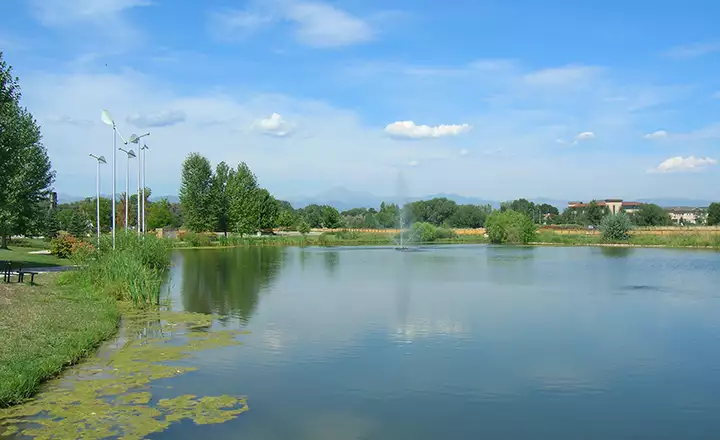 In front of the Longmont Recreation Center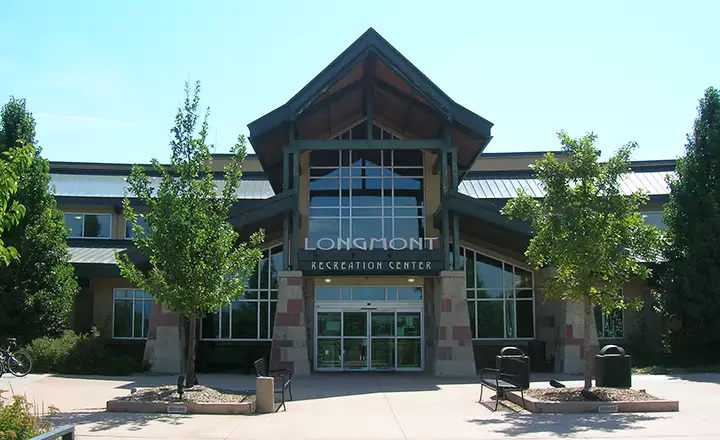 The front door at the Longmont Recreation Center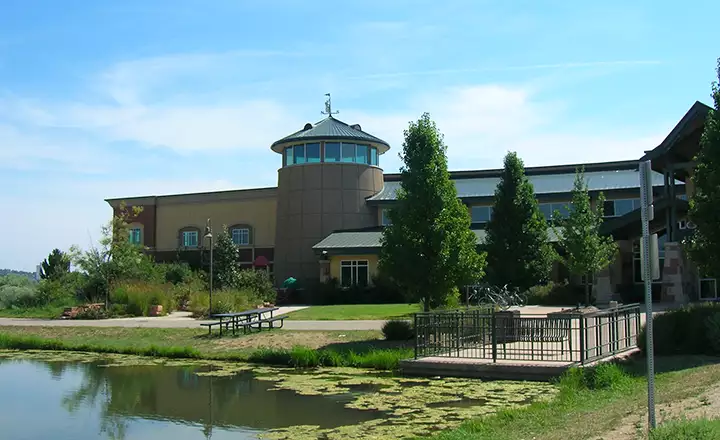 North end of the Longmont Recreation Center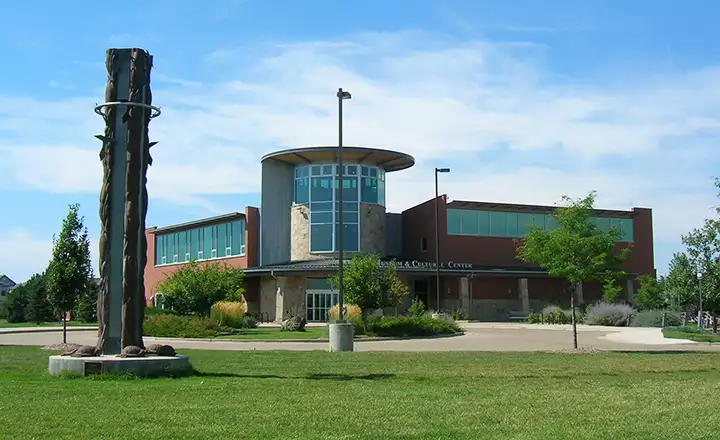 The Longmont Cultural Center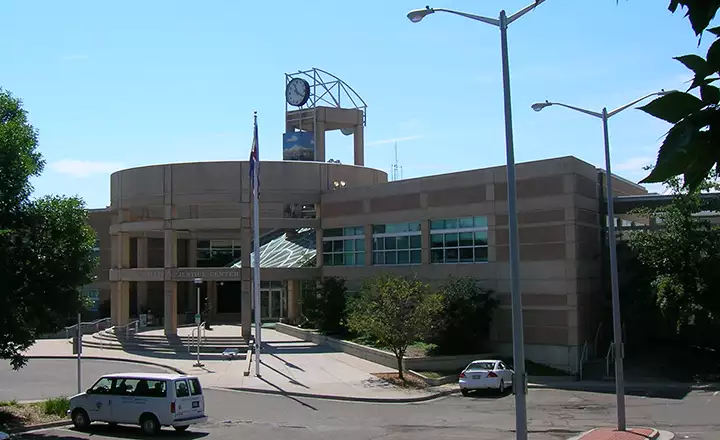 The Longmont Justice Center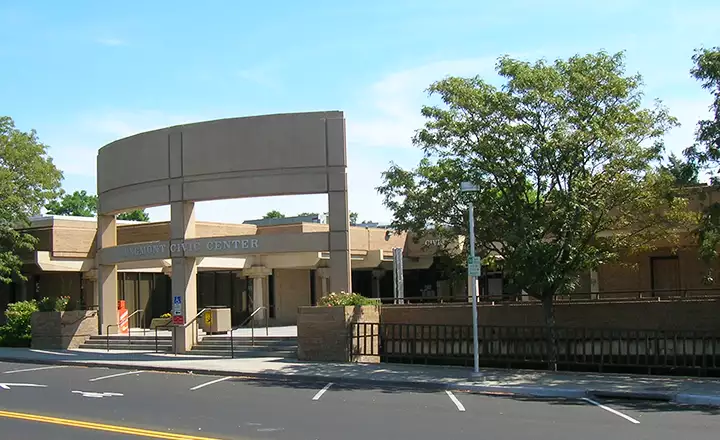 The Longmont Civic Center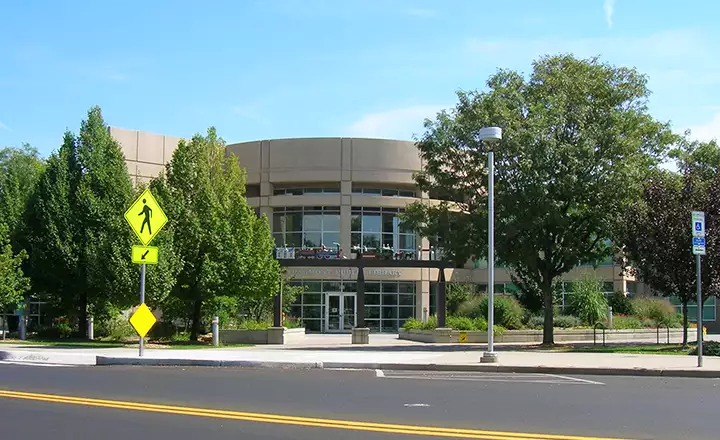 Longmont Public Library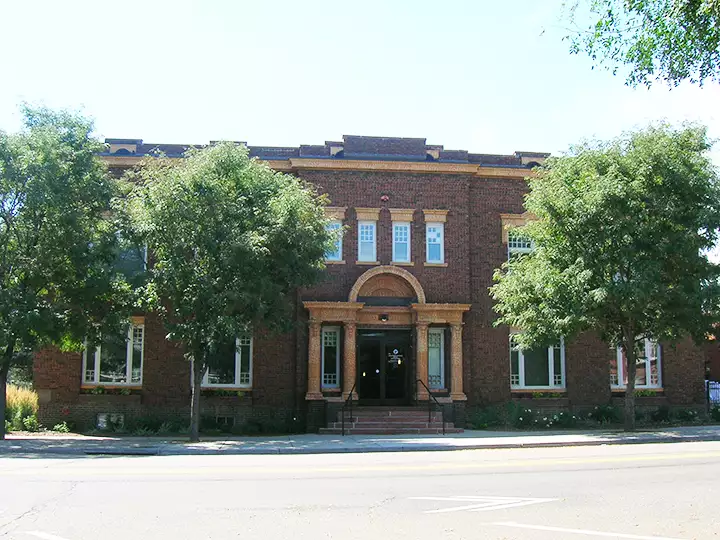 Longmont City Hall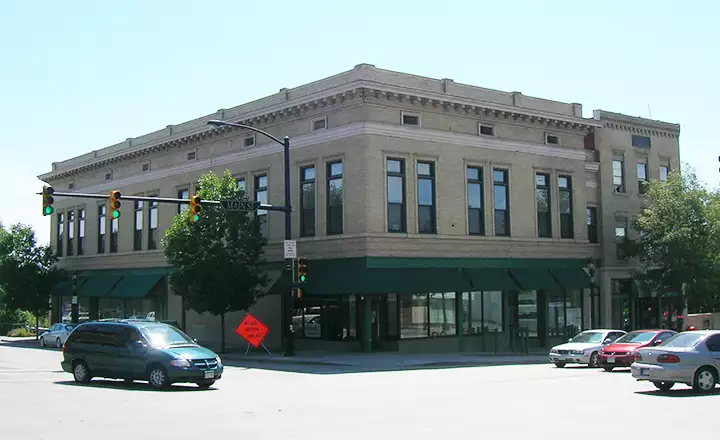 On Main Street in Longmont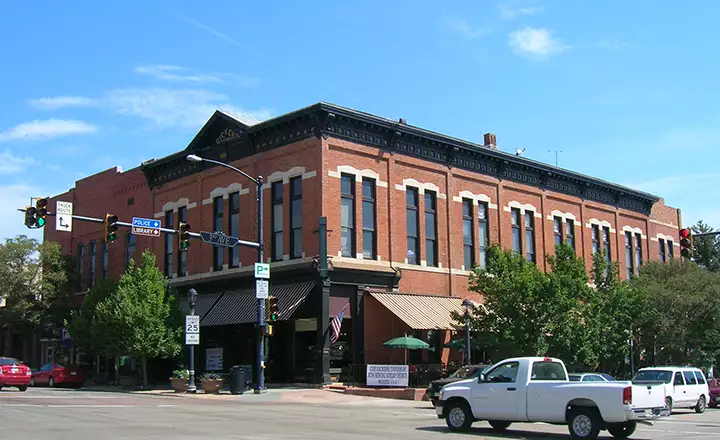 The Dickens Building on Main Street