Greeley, Colorado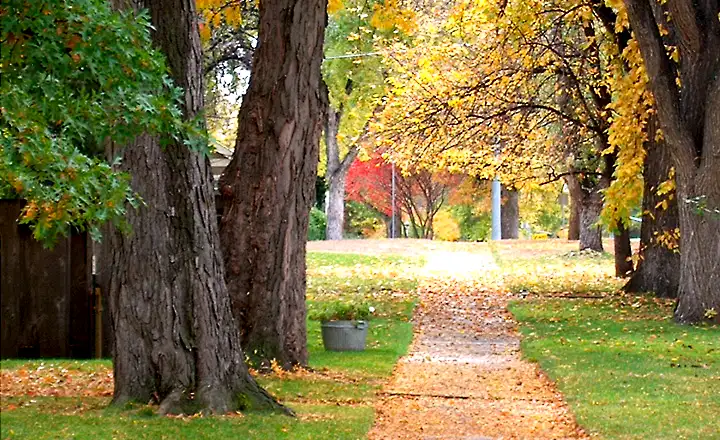 Large trees line a Greeley sidewalk
The first settlement in the area of what is now Greeley was called Latham. It was a station on the Overland Trail at the confluence of the South Platte and Cache la Poudre Rivers. This was the point at which the trail to Denver split off and went south from the main Overland Trail.
Greeley itself began as a Utopian colony of "high moral standards," founded by Nathan C. Meeker (the same Nathan Meeker who was killed in the Meeker Massacre near Meeker, Colorado in 1879), a reporter who worked for famed New York Tribune editor Horace Greeley (he who popularized the phrase: "Go West, young man.")
The "Union Temperance Colony" was established to promote irrigation as a viable means of providing water to farmland and making even the semi-arid plains productive. An extensive network of irrigation ditches was built and virtually everyone in the colony had at least one irrigation ditch to maintain. The results of that continued effort have changed the landscape of Greeley, although that system is being threatened by the growth of the urban beast that Greeley is now. In 1980, the National Arbor Day Foundation awarded Greeley the Tree City USA designation.
Greeley is home to the University of Northern Colorado and Aims Community College.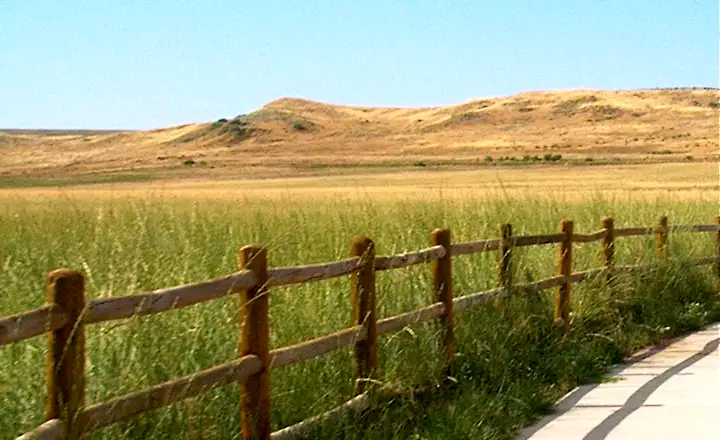 What the Greeley area looked like before the planting and irrigation of the trees