Hudson, Colorado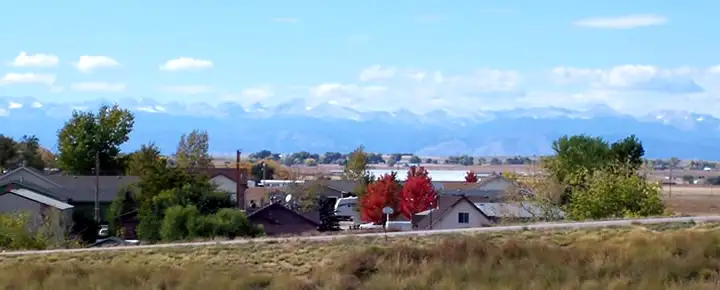 Looking west acrosss Hudson with the Front Range in the distance
Hudson was founded by the Hudson Land & Improvement Company on land they bought from the Union Pacific Railroad in 1887. They did the usual; survey and plat, then began marketing the site as a young sity full of enterprise and promise. The marketing plan was interesting in that it advertised the town site as being about 4 times larger than that original 8 acres... and part of the plan called for a 16-acre park. The park never did get built but the company did make a bit of a profit for their efforts. However, if it wasn't for those railroad tracks, there never would have been a Hudson.
The Henrylyn Irrigation District was formed in 1907 and their first project was a canal system to bring water to the fields from the South Platte River. That was finished in 1913 and immediately brought a rush of farmers from Oklahoma, farmers intent on growing sugar beets as that was a good money-maker in those days.
The Pepper Pod (a restaurant) opened that same year. The restaurant still operates but they no longer run their own buffalo herd out behind the shop... during World War II the shortage of beef made those buffalo more valuable... These days, Hudson is the commercial center for the area east of Fort Lupton. And the population is up more than 50% since 2000.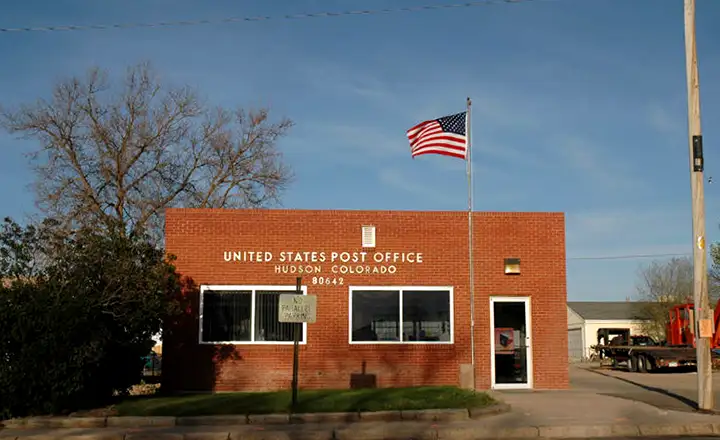 The Hudson Post Office