La Salle, Colorado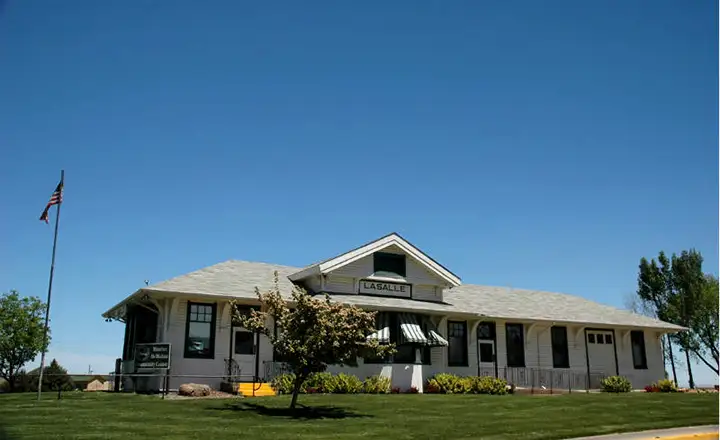 McMahan Community Center
La Salle was founded along the Denver Pacific (later Union Pacific) Railroad. A siding, additional wye, elevated coal facility and depot were built between 1881 and 1906. That original depot burned in 1906 and was replaced in 1907 (with what is now the McMahan Community Center). In 1910, La Salle was incorporated. The name came from an early settler who arrived in La Salle from La Salle, Illinois. The all-volunteer Fire Department was also incorporated in 1910. Street lights came in 1913, underground water lines and fire hydrants in 1917. The city's sewer system was completed in 1939.
In 1952, Maurice MaMahan became mayor and served as mayor for the next 28 years. It was during his tenure that the old Union Pacific Railroad depot was restored as the community center and renamed in his honor.
These days, most commercial services have moved to Greeley and La Salle is essentially a bedroom community.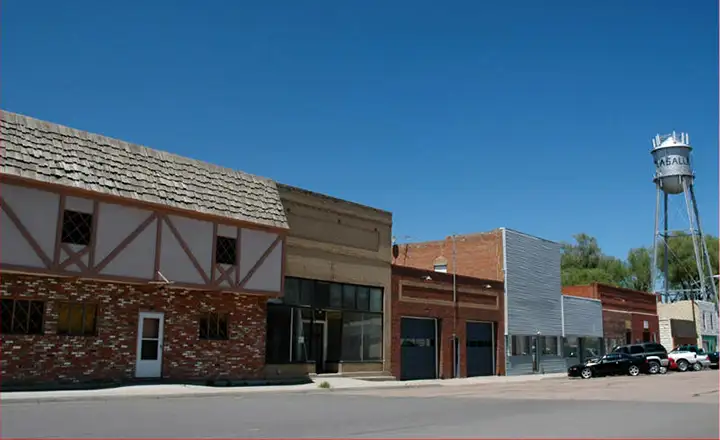 In downtown LaSalle