Bureau of Land Management Sites in Arizona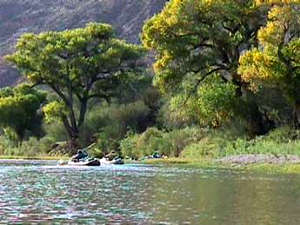 The Bureau of Land Management oversees 12.2 million surface acres of land (and another 17.5 million subsurface acres) in Arizona. Some of this property is organized as designated wilderness, wilderness study area, National Conservation Area and National Monument but a large part of the property held by the BLM is essentially empty and available for most public uses, if you can get there.
My list below only contains the larger pieces of designated-use land but there are recreation areas, campgrounds, OHV-use areas, etc. also scattered across the state.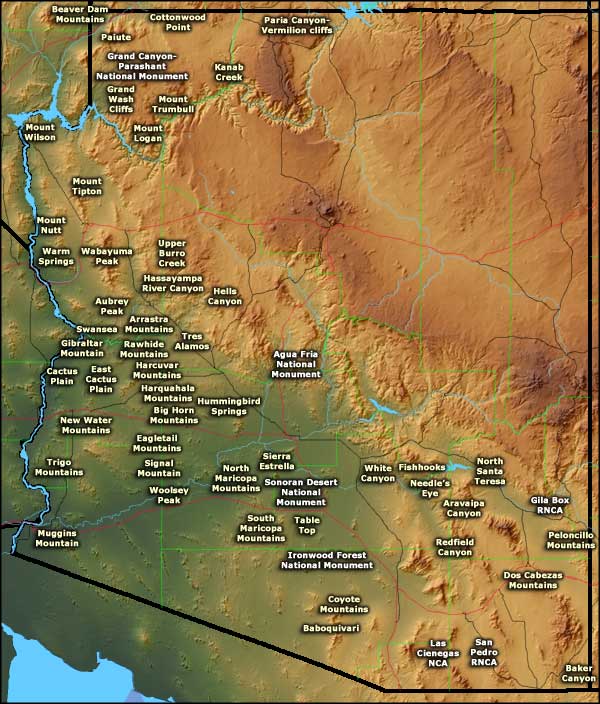 Some of the Bureau of Land Management Sites in Arizona
Bureau of Land Management Sites in Arizona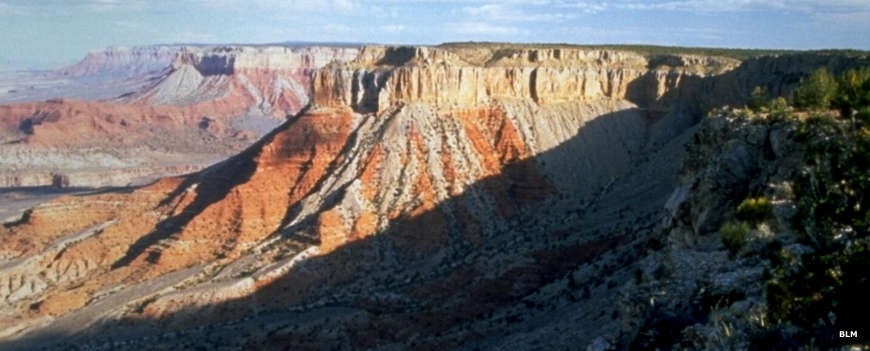 A view in Grand Wash Cliffs Wilderness
 
Photos courtesy of the Bureau of Land Management
Map courtesy of Cartesia MapArt US Terrain