Mount Nutt Wilderness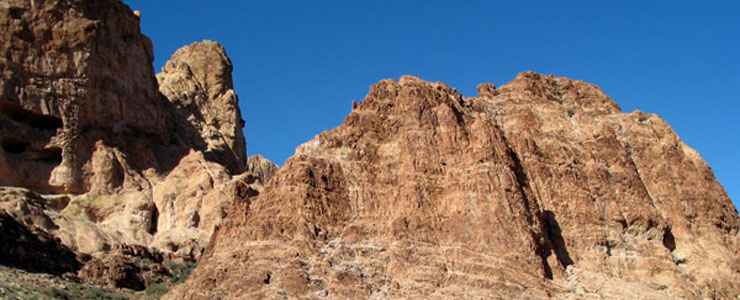 Typical rock formations in the Mount Nutt Wilderness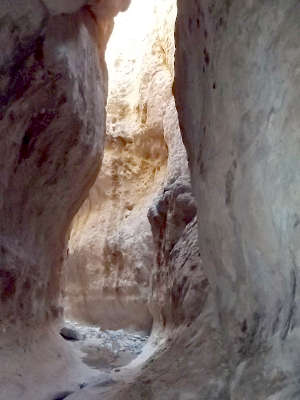 Mount Nutt Wilderness is a 27,660-acre property between Kingman and Bullhead City. The main part of the wilderness contains an eight-mile stretch of the central Black Mountains. Mount Nutt (5,216') is the highest point in this countryside of deeply incised prominent mesas. The canyons are maze-like and their walls are steep. Ringing the central ridgeline is a series of huge volcanic plugs. The Black Mountains are sparsely vegetated, the upper reaches almost bare. That cuts down on the abundance of the wildlife but there are at least 100 desert bighorn sheep in the area. There are small springs scattered around Mount Nutt Wilderness feeding small oases of willows, oaks and cottonwoods.
Most of the trails in Mount Nutt Wilderness are ancient jeep, sheep and burro trails left over from 50 and 60 years ago. The terrain is very rugged and travel can be hard. Water is rather hard to come by but the springs marked on the USGS maps tend to be more reliable. Best time to visit: early October through late April.
To get there: you'll want to have high clearance on a 4WD vehicle to get to any of the wilderness access points. There are more than a few old access roads to the wilderness,all characterized by a severe lack of maintenance and a tendency to be barricaded (wilderness boundary) in an uncomfortable spot. The map below shows the locations of several wilderness trail heads and parking areas.
7.5-Minute Topo Maps: Secret Pass, Union Pass, Oatman, Mt. Nutt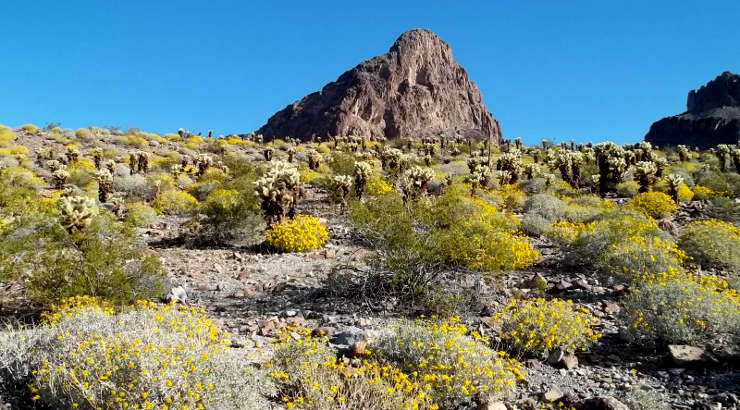 Boundary Cone in Mount Nutt Wilderness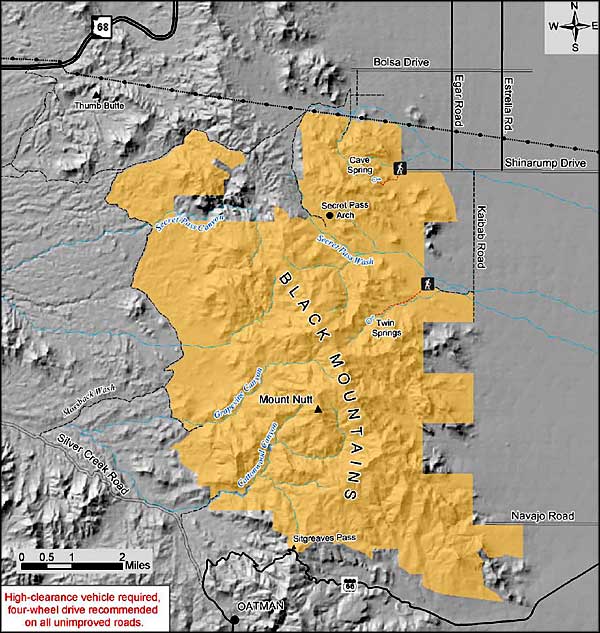 Mount Nutt Wilderness
Bureau of Land Management

- Kingman Field Office
Thimble Canyon and lower photo courtesy of
nowhereman
Upper photo and map courtesy of the Bureau of Land Management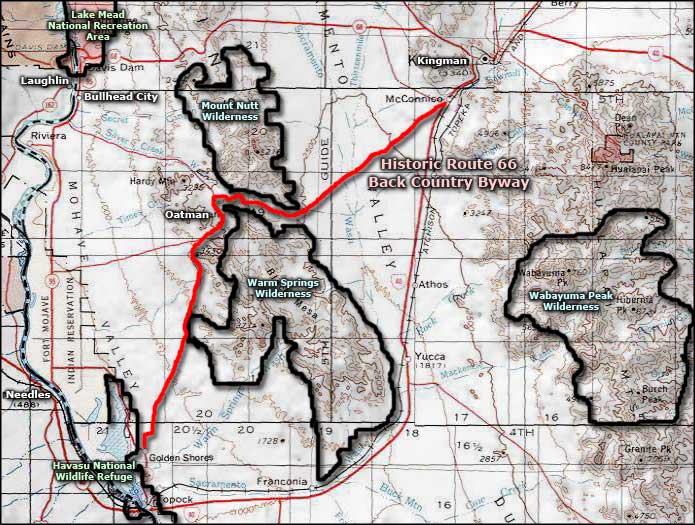 Related Pages
Map courtesy of National Geographic Topo!