National Park Service Sites in Arizona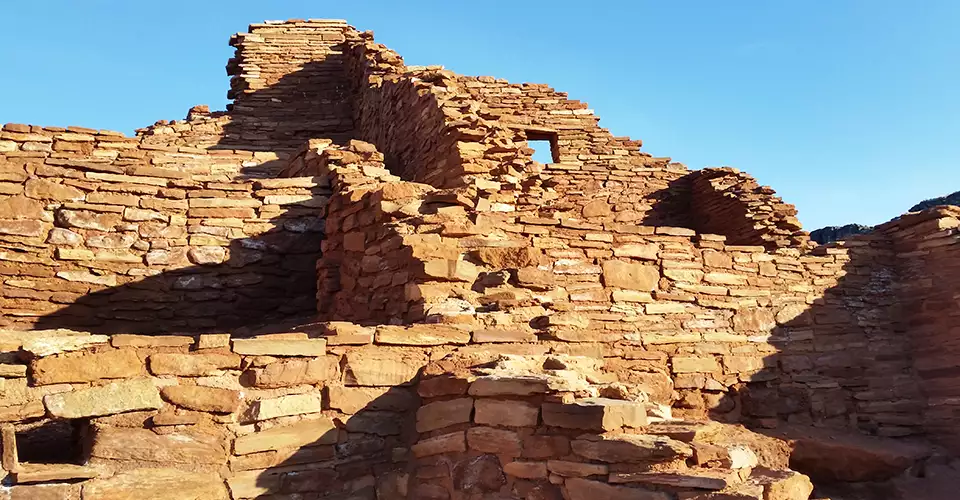 Wupatki National Monument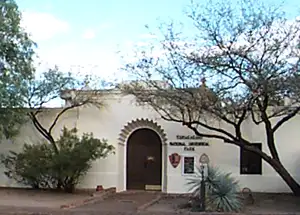 While many of the National Park Service sites in Arizona are centered around some incredible land form or vegetation, others are centered around "objects of antiquity."
A thousand years ago, Arizona was a happening place and the natives were busy building multi-storied living complexes beside irrigated croplands at a time when most Europeans were still living in thatched huts and using their sources of drinking water for toilets.
There's a dividing line in time, right around 1250 CE, when the climate changed and that advanced civilization went into decline. So there's a time gap between the last of the ancient occupied pueblos (now in ruins) and the beginning of the Spanish and American settlement that the newer "historical" sites are about ...and then there's Glen Canyon and Lake Mead.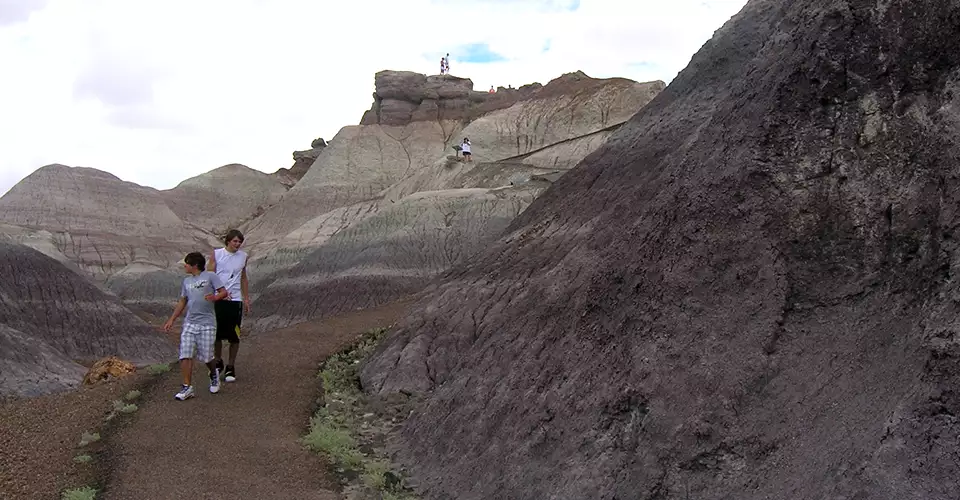 On the Blue Mesa Trail at Petrified Forest National Park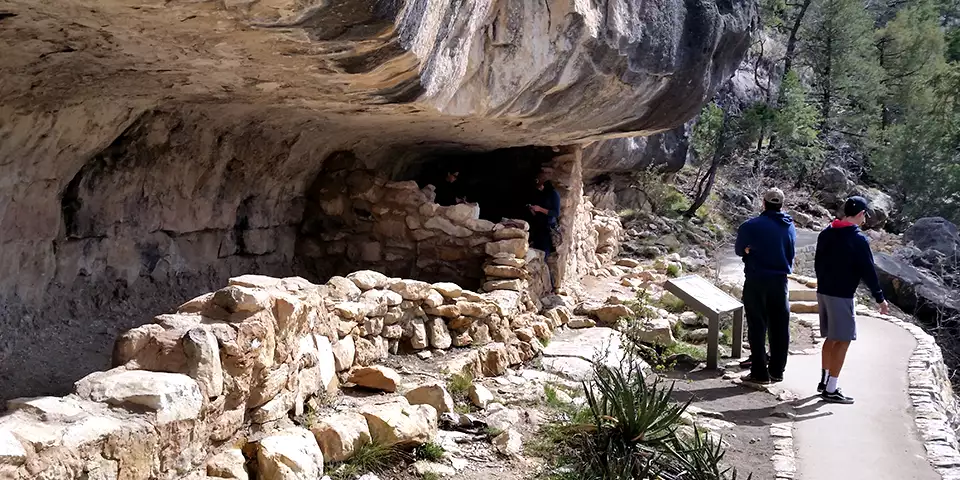 Along the Loop Trail at Walnut Canyon National Monument
National Park Service Sites in Arizona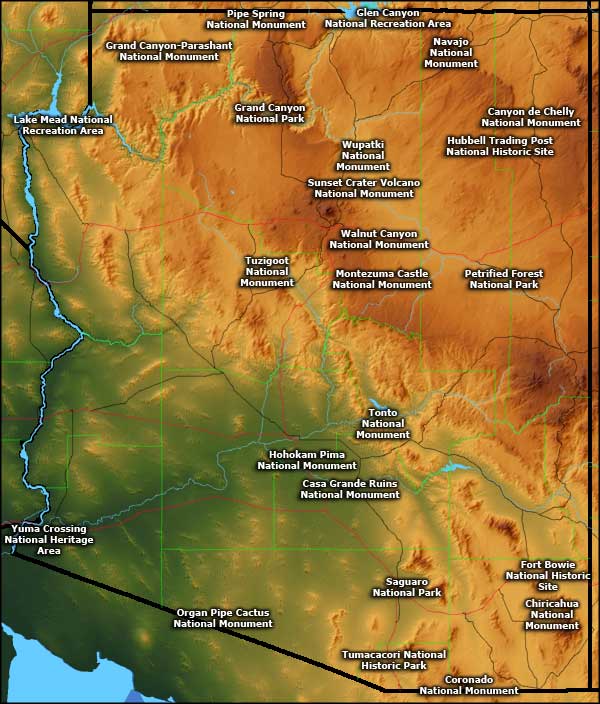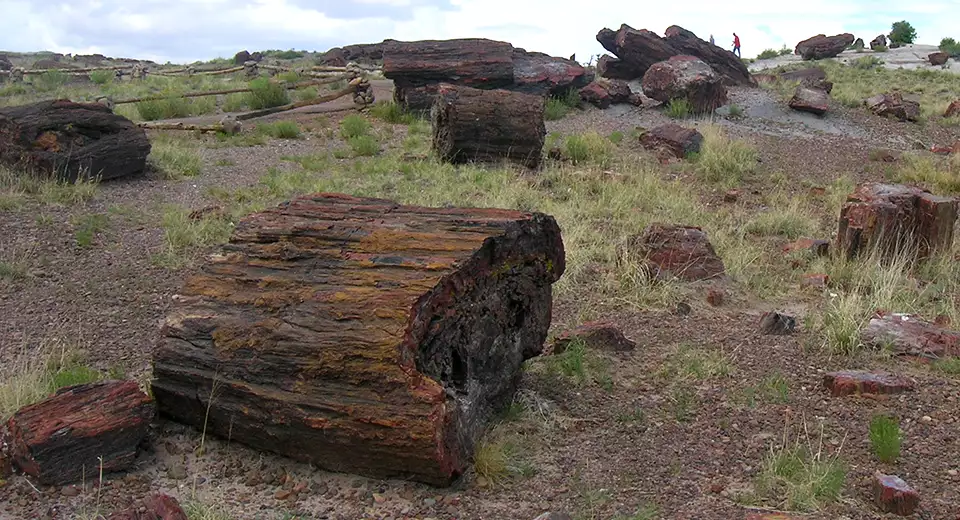 Big Logs at Petrified Forest National Park
Small photos are courtesy of the National Park Service
Other photos are courtesy of TheArmchairExplorer, CCA-by-SA 4.0 License
Map courtesy of Cartesia MapArt US Terrain