Walnut Canyon National Monument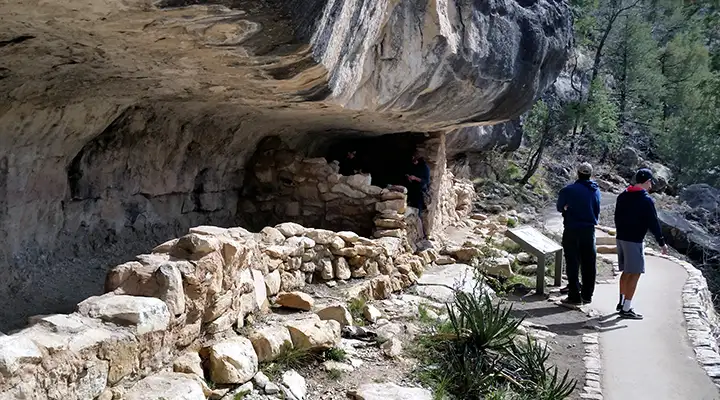 Masonry construction under a sandstone overhang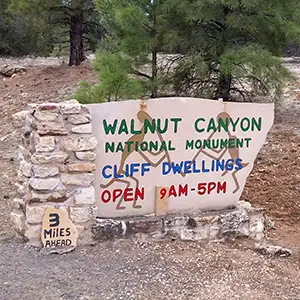 After the volcanic eruptions at Sunset Crater stopped (around 1100 CE), the Sinagua people came back into this area of northern Arizona. Walnut Canyon, with its regular stream flow, abundant wildlife, easily defended living situation and easily farmed canyon floor beckoned to them as a good place to set up and rebuild. They did well here for maybe 150 years, then the general climate change that dried up the streams all across the Colorado Plateau set in and they moved on. But they left behind many masonry constructions in the walls and under the overhangs of Walnut Canyon.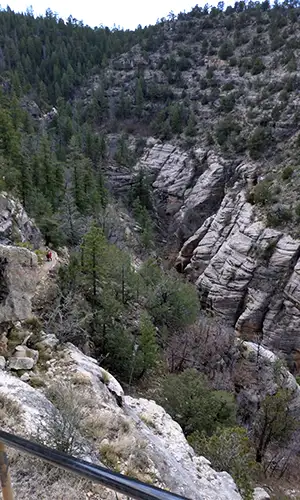 The access trail from the visitor center passes about 25 of the old dwellings as it drops 185 feet down into the canyon during its 0.9-mile loop. The trail is built to pass very close to many of them but not close enough to legally get off the trail and explore... There are many more dwellings in the canyon east of the visitor center but it's illegal to go there, too. At one time, though, several hundred people lived in the cliff dwellings of Walnut Canyon.
Walnut Canyon first became a National Monument as part of the National Forest System in 1915. Then it was transferred to the National Park Service in 1933. There's not enough here to get the place elevated to National Park status (like Mesa Verde) but there is enough to qualify for National Monument protection. And in these days of tight budgets, Congressional gridlock and general government fiscal disaster, that's probably about as good as it's going to get.
Walnut Canyon entrance, trails and Visitor Center are open every day of the year except Christmas. Hours: November through April: 9 am to 5 pm; May through October: 8 am to 5 pm. There's no camping or campfires allowed.
To get there: Turn off Interstate 40 east of Flagstaff at exit 204 and go south. The Walnut Canyon Visitor Center is at the end of that 3-mile road.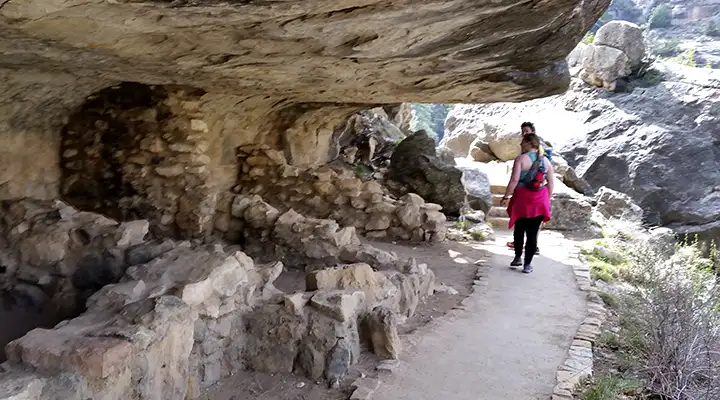 A bit more upscale ancient housing?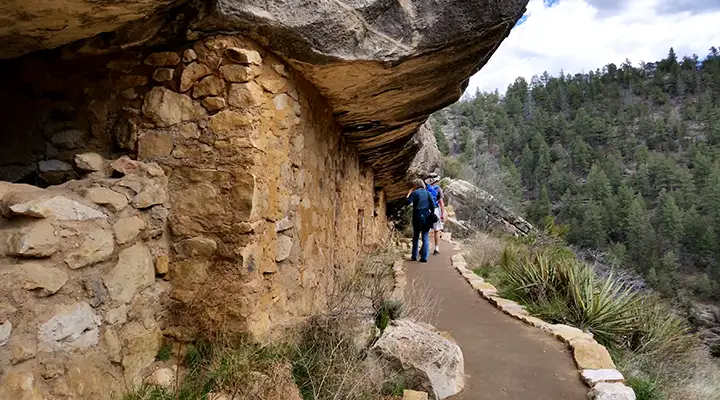 One of the cliff dwellings in Walnut Canyon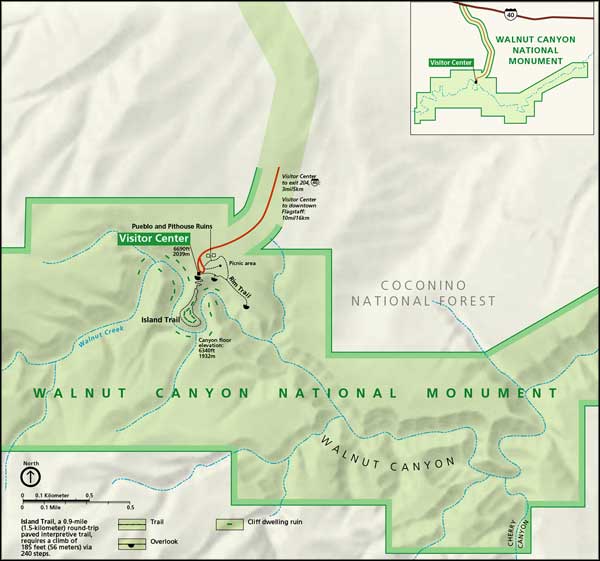 Click on the map for a larger version
Walnut Canyon National Monument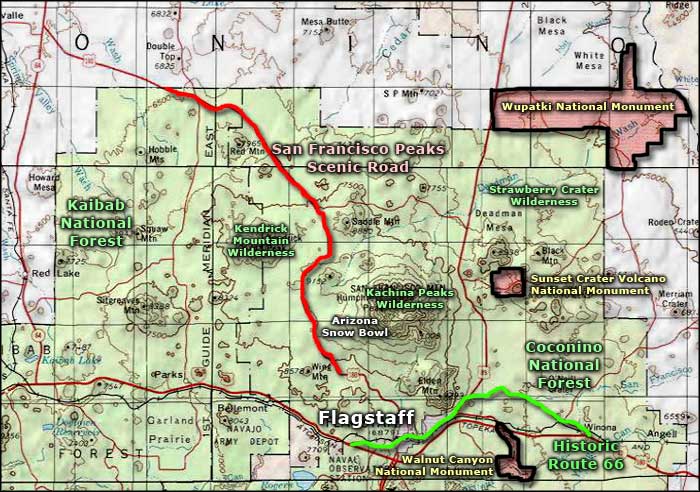 Related Pages
Map courtesy of National Geographic Topo!