Kachina Peaks Wilderness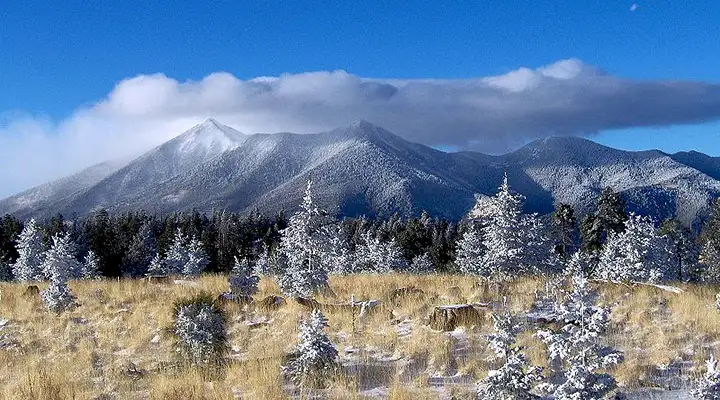 The Kachina Peaks from Mount Elden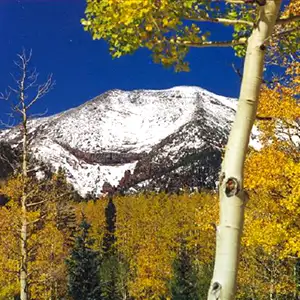 Once upon a time, there was a large, tall stratovolcano that had built up in the San Francisco Peaks Volcano Field. In its final eruption about 400,000 years ago, the top of the mountain blew off and left us with four high peaks around the rim of a large caldera. The four peaks are the highest peaks in Arizona, Humphreys Peak at 12,643 being the highest. This is also the only area in Arizona where you'll find evidence of glaciation left over from the Ice Ages. At the very top of the ridge is a two-square-mile area of Arctic-Alpine vegetation, the only such vegetation in Arizona and also the only place on Earth where you'll find the San Francisco Peaks groundsel. Because of the fragility of the vegetation, camping and hiking off-trail above 11,400 feet is prohibited. There is also no camping allowed in the Inner Basin. Hiking groups are limited to a max of twelve people.
The Kachina Peaks are sacred to the Hopi, Navajo, Zuni and Havasupai tribes, and there are several religious shrines located on the mountains that are still in regular use. Because of this, all back-country travel and camping requires a permit. If you come across a shrine or a ceremony in progress, respect the folks and leave it/them in peace.
Kachina Peaks Wilderness is comprised of some 18,960 acres which include most of the original stratovolcano except for certain areas in the inner basin and a road that has been tunneled into the wilderness on the north side. At one time, that road on the north side climbed up and over the pass between Humphreys and Aubineau Peaks, then descended back into the inner basin. In the 1920's an enterprising developer also built a road up the southern slopes of the mountains to the col between Fremont and Doyle Peaks. That route has been closed to vehicles for a long time now but still sometimes sees foot traffic. The busiest trail is probably the Humphreys Peak Trail. It begins under the ski lifts at the Arizona Snowbowl and spends the next five miles climbing a relatively steep (but not technical) route to the summit of Arizona's highest mountain.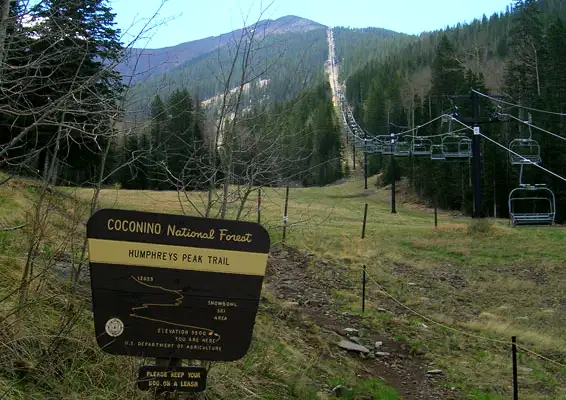 Humphreys Peak Trailhead at the ski lifts for Arizona SnowBowl, edge of the Kachina Peaks Wilderness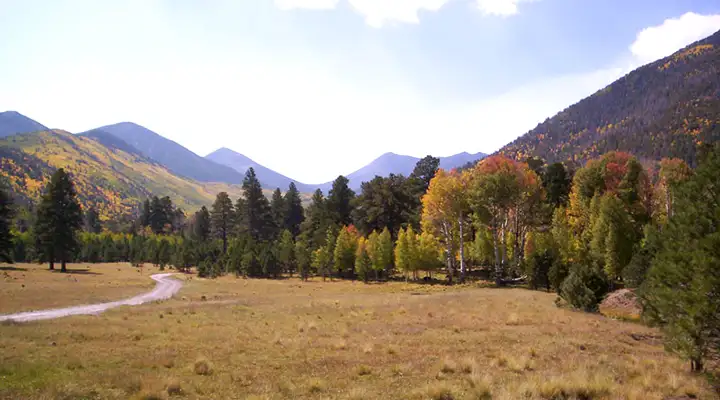 Lockett Meadow, in the Inner Basin of Kachina Peaks Wilderness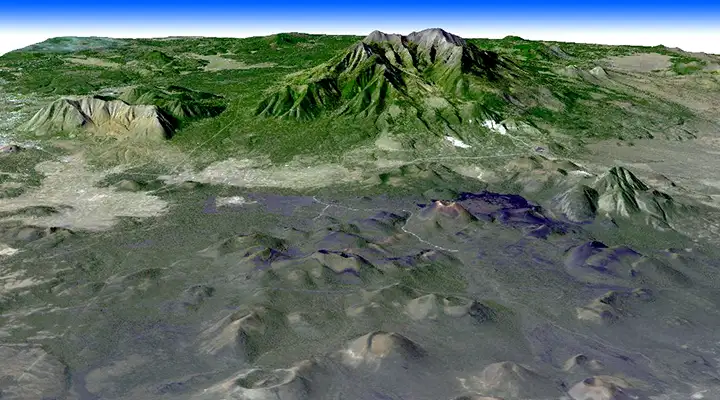 Kachina Peaks and the San Francisco Volcanic Field from space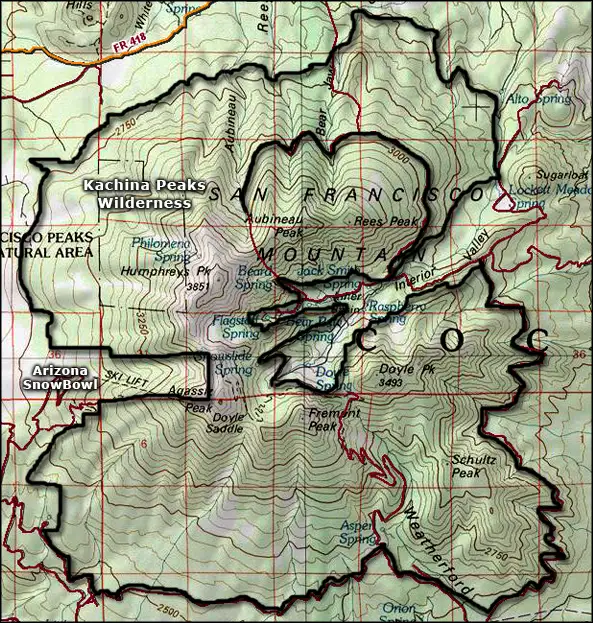 Kachina Peaks Wilderness
US Forest Service

- Coconino National Forest
1824 South Thompson Street

,

Flagstaff

,

AZ

86001
928-527-3600

Upper photo of Kachina Peaks Wilderness from Mt. Elden courtesy of Tyler Finvold
Bottom image courtesy of NASA
Other photos courtesy of the US Forest Service
Map courtesy of National Geographic Topo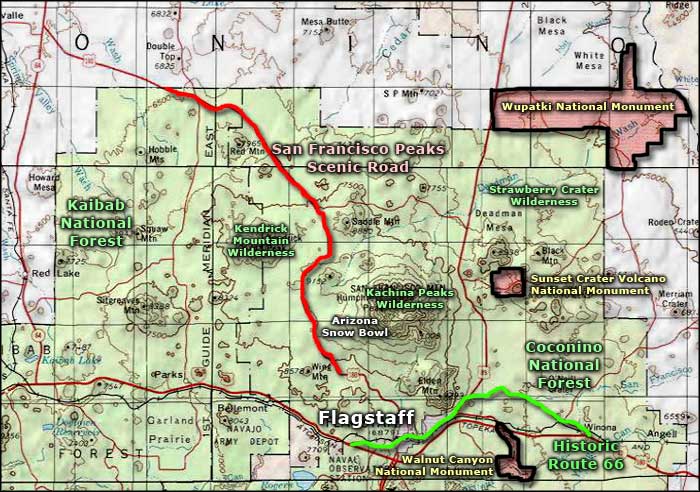 Related Pages
Map courtesy of National Geographic Topo!