Juan Bautista de Anza National Historic Trail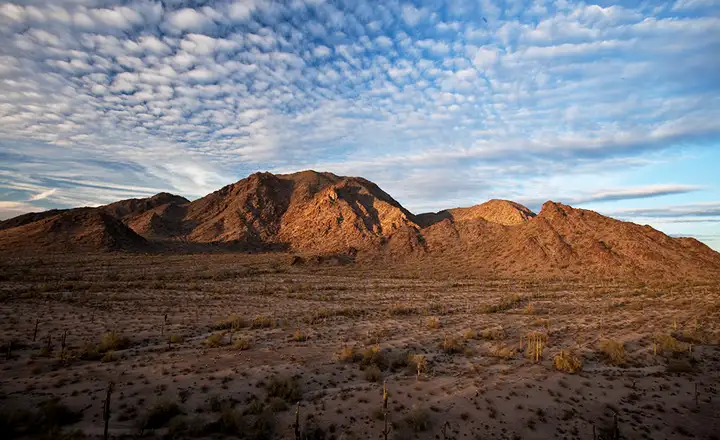 South Maricopa Mountains, along the route of the de Anza National Historic Trail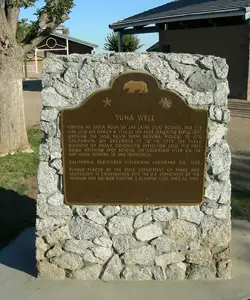 Juan Bautista de Anza was a Spanish Captain in charge of the Presidio of Tubac in what is now southern Arizona. His father (of the same name) had been a Spanish frontier military officer before him. In 1775, he was put in charge of an expedition to settle Alta California. In 1775-6, he led almost 300 people from near what is now Nogales, Arizona to Monterey and the area of San Francisco Bay. These are the folks who later founded San Jose, Santa Clara and the Presidio of San Francisco. They visited the Presidio of Santa Barbara and San Gabriel Mission. Along the journey they visited with nearly every Indian tribe they met and established peaceful relations with all of them. Many of their campsites later became the sites of church missions.
The 1,210 mile route between Tubac and San Francisco is now officially known as the Juan Bautista de Anza National Historic Trail. Most of what we now know about the journey and the route taken comes from entries in the diary kept by de Anza himself and the diary kept by Father Pedro Font, a missionary who accompanied the group.
On delivering the new colonists to the vicinity of Monterey, de Anza's mission from the Viceroy was complete. However, he and the Father with twelve other members of the expedition continued to explore to the north and discovered the first overland route to San Francisco Bay. De Anza returned to Tubac in 1777 and was appointed Governor of Nuevo Mexico in 1779.
A lot of things have changed since 1776. Some sections of the historic route are now private property, some sections are included in military establishments, some are otherwise inaccessible. A lot of the route now parallels many sections of Interstate highway. When you explore the Juan Bautista de Anza National Historic Trail you'll come across signs signifying the Historic Route and the Auto Tour Route. The only info you might find (other than on the web) is likely to be found in local visitor centers along the route of the trail. Below the map below you'll find links to some excellent resources on the web.
The trail today is operated as a partnership among the National Park Service, Bureau of land Management, various state agencies and many private landowners. There are no official "facilities" along the route but there are campgrounds and such near some of the ancillary sites along the way. One of those "ancillary" sites is Painted Rock Petroglyph Site near Gila Bend, Arizona. Another is the Sears Point Petroglyph site, a crossroads of cultures among the black mesas that line the Gila River going back up to 10,000 years.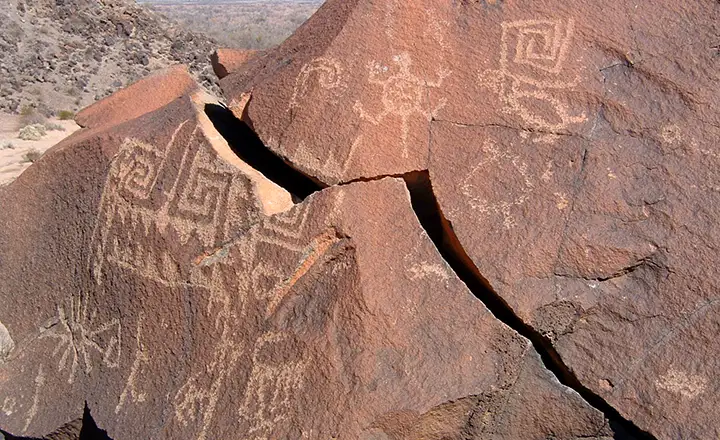 Petroglyphs at the Sears Point Archaeological Site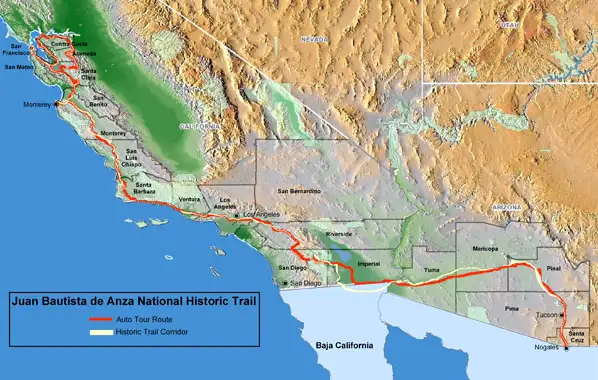 Map of the Juan Bautista de Anza National Historic Trail
Juan Bautista de Anza National Historic Trail
Upper photo courtesy of the Bureau of Land Management
Upper left photo and map courtesy of the National Park Service
Lower photo courtesy of
nowhereman