Tumcacori National Historical Park

Tumacacori National Historic Park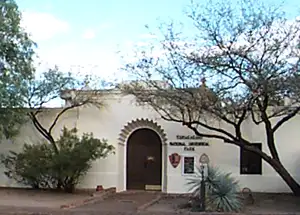 Tumacacori National Historical Park was established to protect the remains of three Spanish colonial missions. More than twenty missions were established in those early days but these three are among the best preserved. The park is scattered across three sites: Tumacacori, Calabazas and Guevavi, with a visitor center at Tumacacori. The site at Tumacacori is the only one that doesn't require that visitors be in the company of a park ranger to explore. The site at Tumacacori is in the town of Tumacacori and contains about 310 acres. The entrance to the property is through the visitor center. The other two sites are considerably smaller. Guided tours of the other sites only happen in spring and fall.
San Cayetano de Calabazas was established by Father Francisco Pauer, a Jesuit missionary, in November, 1756. Father Eusebio Francisco Kino established the mission at San Jose de Tumacacori in January, 1691, and established the mission at Los Santos Angeles de Guevavi the next day.
In the early days, the local O'odham Indians didn't have much of a problem with the Spanish invaders. However, the flood of Europeans really began in the 1730s with Spanish and Basque ranchers and prospectors. Discovery of gold and silver aggravated problems and the missions and Spanish settlements came under increasing attack from marauding Apaches. That was when the Presidio at Tubac was founded to house Spanish military personnel who were charged with defending the European settlers. It didn't work very well and by the late 1700s, many of the settlements and missions were abandoned.
In 2004 the Park acquired significant adjacent acreage. Included in that acreage was the original 5-acre mission orchard. The Park and volunteers put together a program to identify, find and grow some of those original trees, bushes and other plants in a Heritage Orchard. It took several years but they eventually succeeded in filling the orchard with trees descended directly from the originals (no GMO allowed).
To get there: Exit Interstate 19 at exit 29. Tumacacori National Historical Park is in town and well-signed. Tumacacori National Historic Park is open daily from 9 am to 5 pm except for Thanksgiving and Christmas Days.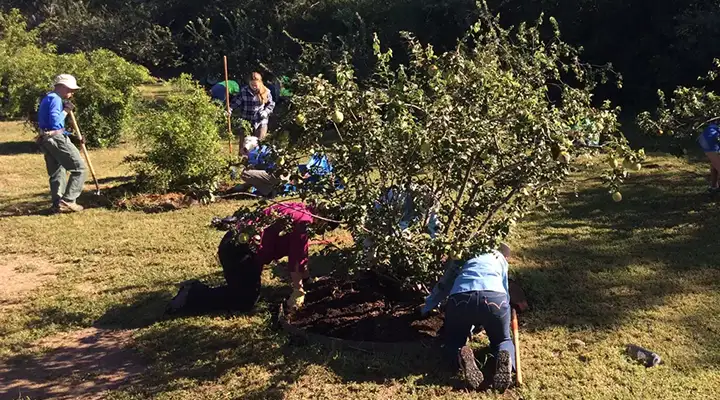 Volunteers working in the Heritage Orchard
Tumacacori National Historical Park

Photos courtesy of the National Park Service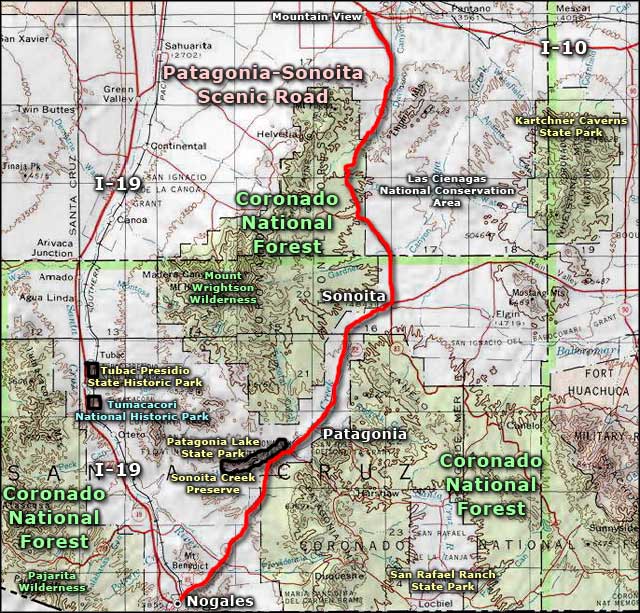 Related Pages
Map courtesy of National Geographic Topo!