Coronado National Forest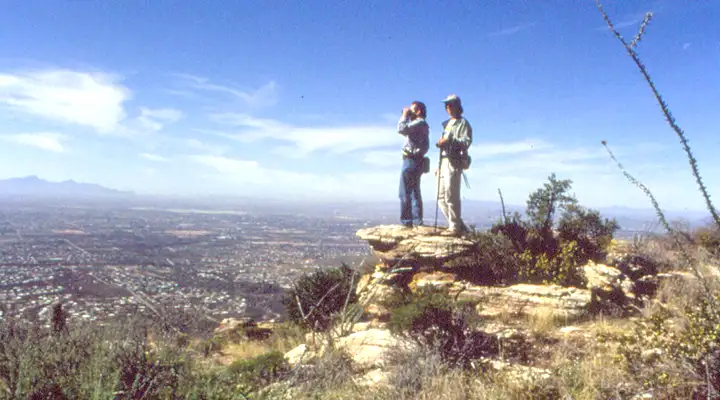 Overlooking Tucson from high in the Santa Catalina Mountains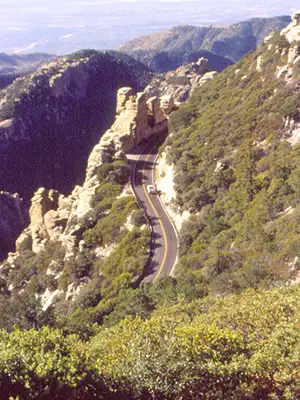 Catalina Highway
Coronado National Forest includes some 1,780,000 acres of southeastern Arizona and a little bit of southwestern New Mexico. The Forest is mostly scattered among what are called "sky islands:" mountain ranges that rise almost straight up from the desert floor. Elevations here vary from about 3,000' to a high of 10,720', supporting everything from desert cactus to alpine mixed conifers and everything in between. This is an area where you can play golf in the morning and go snow skiing in the afternoon (or vice versa).
There are 12 different mountain ranges included in the Forest. As all of them rise dramatically from the desert floor, the views each offers are spectacular. But each mountain range is a bit different, and you'll find everything from ancient geologies to relatively recent volcanism. And these mountains tend to be very rugged.
Some sections of the Forest touch directly against the Tucson city limits, affording great access but also allowing for huge human impact in particular popular areas (such as Sabino Canyon). On the eastern and western city limits of Tucson you'll also find Saguaro National Park, and the eastern section of the Park shares a lot of trail and trail access with the Rincon Mountain section of the Forest and the Rincon Wilderness.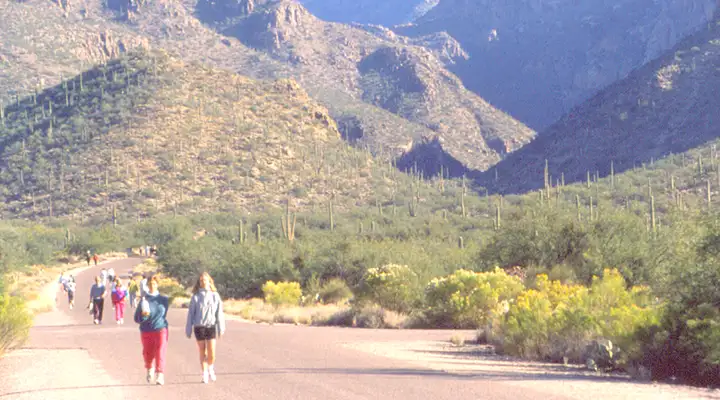 Hikers in Sabino Canyon, Santa Catalina Mountains
Wilderness Areas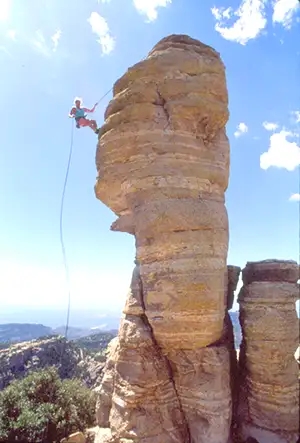 Catalina State Park
is completely surrounded by Coronado National Forest on the west side of the Santa Catalina Mountains between Tucson and Oracle. The State Park is jointly managed by the US Forest Service and Arizona State Parks.
Chiricahua National Monument
in the Chiricahua Mountains and
Coronado National Memorial
(on the border with Mexico) are also surrounded by the National Forest.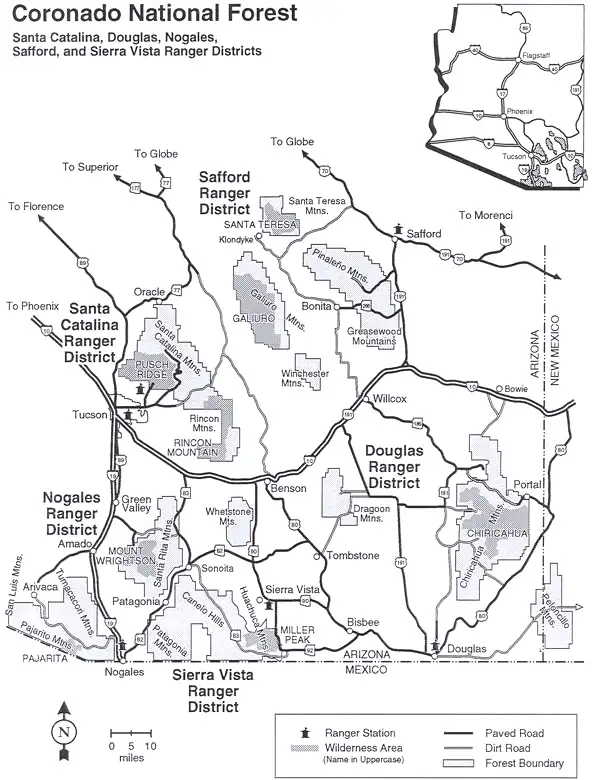 Coronado National Forest
US Forest Service