Mount Wrightson Wilderness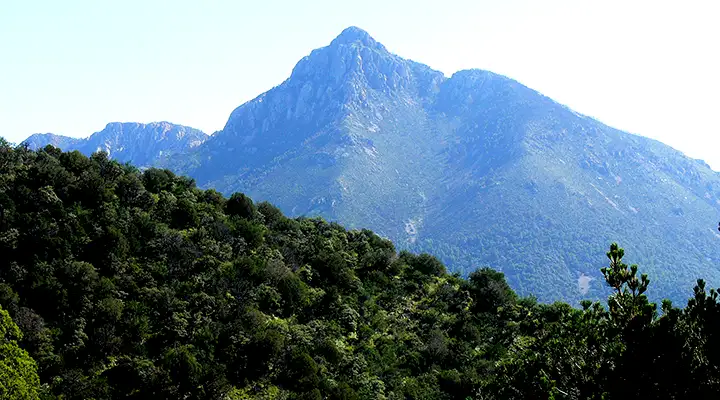 Mount Wrightson
Mount Wrightson is a very prominent pyramid-shaped mountain rising to 9,452 feet (at least 7,000 feet above the surrounding desert floor) in the Santa Rita Mountains. Mount Wrightson Wilderness is a 25,260-acre property that surrounds and includes the mountain. This is an area of of high ridges and peaks rising above deep canyons with steep hillsides. Surrounding the whole is an area of semi-arid hills and sloping grasslands that drop slowly to Sonoran Desert bajadas and flatlands.
The higher areas of Mt. Wrightson Wilderness are dominated by a forest of Ponderosa pine and Douglas fir. The canyons offer pinion/juniper/oak woodlands. Many of the canyons are stream-fed and support riparian corridors along their bottoms. This is an area where quite a few species of Mexican montane-life-zone plants make their only appearance north of the border.
Madera Canyon offers a developed recreation area on the north side of Mt. Wrightson Wilderness and several of the more traveled trails originate there. There are quite a few other trails in the wilderness, too, but a major fire in 2005 caused severe damage to the trail system and you might want to check trail conditions with the Forest Service before setting out to climb the peaks and ridges.
The Santa Rita Mountains saw extensive mining operations in the old days and evidence of that activity is still scattered all over the wilderness area.
USGS Quad Maps: Mt. Hopkins, Mt. Wrightson, Helvetia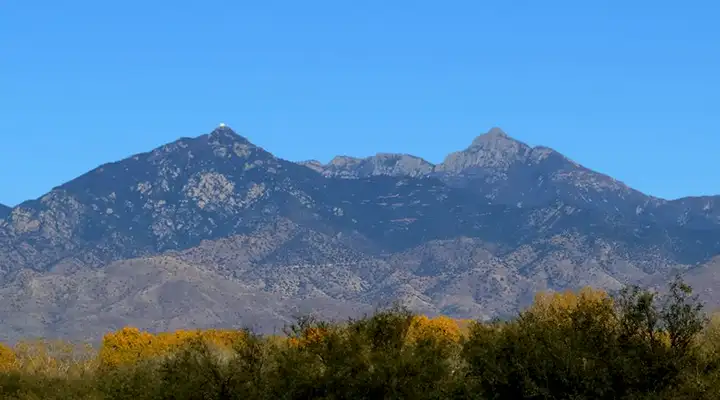 Mount Wrightson from Tumacacori National Historic Park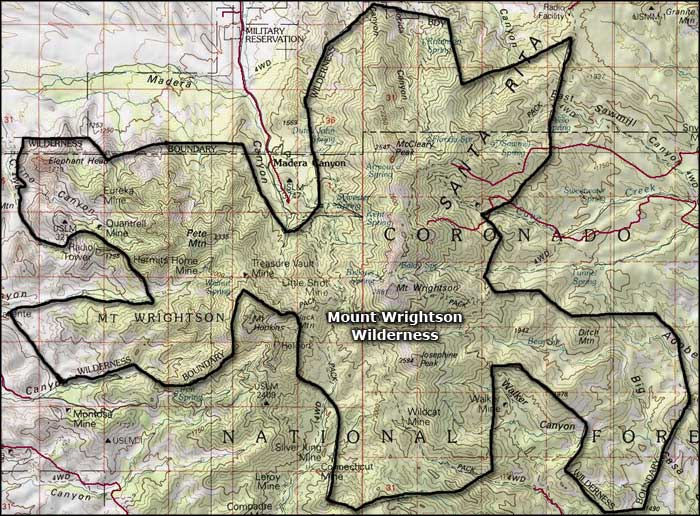 Mount Wrightson Wilderness
Coronado National Forest -

US Forest Service
Photo of Mount Wrightson courtesy of Wikipedia userid Wars,
CCA-by-SA 3.0 License
Area map courtesy of National Geographic Topo!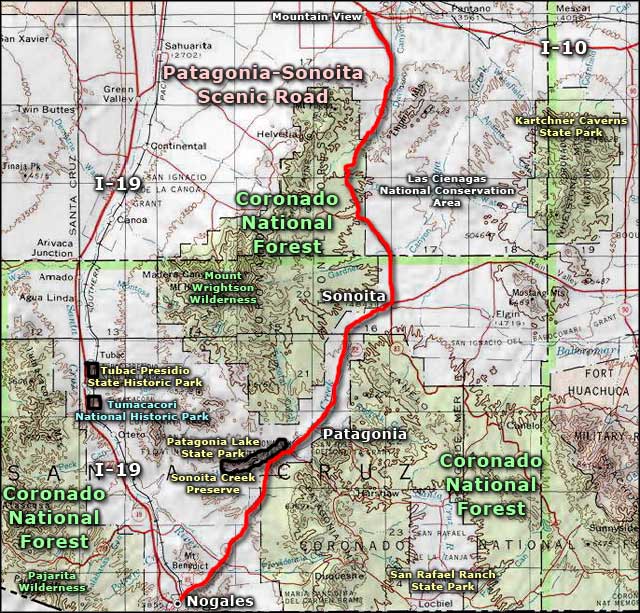 Related Pages
Map courtesy of National Geographic Topo!