Beaver Dam Mountains Wilderness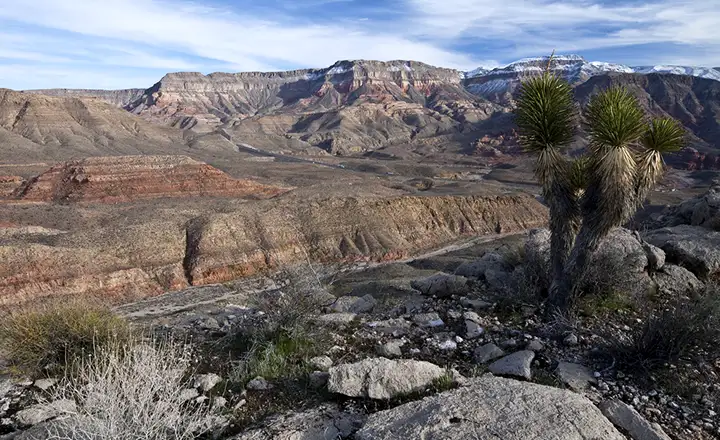 In the Beaver Dam Mountains Wilderness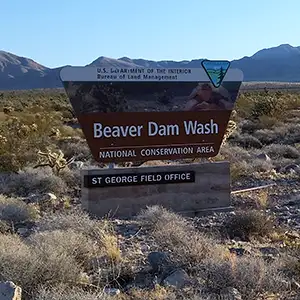 The Beaver Dam Mountains Wilderness is a 19,600-acre property straddling the Arizona-Utah State line northwest of Interstate 15. To the south is Paiute Wilderness, separated by the Interstate 15 corridor. To the west and northwest is Beaver Dam Wash National Conservation Area. The high point on the property is West Mountain Peak (7,680') in Utah.
The Beaver Dam Mountains are a sharp, rugged range surrounded by gently sloping bajadas and alluvial plains. The primary vegetation in the area is of the Mohave Desert ecosystem: Joshua trees, barrel cactus, rabbitbush and various other desert shrubs and grasses. For wildlife you might find desert bighorn sheep, desert tortoise, coyote, jackrabbit and the usual desert assortment of reptiles, snakes, insects and arachnids.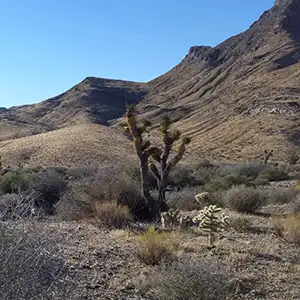 There are several rare plant species found in the area and the endangered woundfin minnow inhabits that stretch of the Virgin River that flows across the property. Lately, that stretch of the Virgin has attracted many folks in search of whitewater adventure because the river offers excellent whitewater opportunities in season (but it's a rather short season). Backpackers are also slowly coming to know the area but there are no established trails anywhere: bring a good map, a compass or GPS device, good route-finding skills and plenty of food and water.
To get there: exit Interstate 15 at the Cedar Pockets Rest Area exit. To the south is the BLM's Virgin River Campground. To the north is the Cedar Pockets Road, a dirt road that legally crosses Beaver Dam Mountains Wilderness, dividing the wilderness area in two. One thing to be aware of: this is ancient canyon country and the slopes are steep and high. The countryside is extremely rugged with water-cut canyons carving into the mountains from all directions. It's not an easy place to get around in.
I drove in to the Joshua Tree National Natural Landmark in late September, 2015. That road was good virtually all the way in. It skirts the northern edge of the Beaver Dam Mountains Wilderness. The slopes leading into the wilderness from that side weren't as steep (for the most part) as those on the other sides. That statement doesn't mean the canyons don't sport totally vertical walls and doesn't leave out the cliff bands in upper areas. A lot of the area was obviously burned some years ago. Utah DNR has a couple places along the route where they deliver water for the larger wildlife in the area in times of severe dry but when I went in, the area was relatively lush, indicating regular recent rainfall.
7.5-Minute Topo Maps: Jarvis Peak, Castle Cliff, Mountain Sheep Spring, Littlefield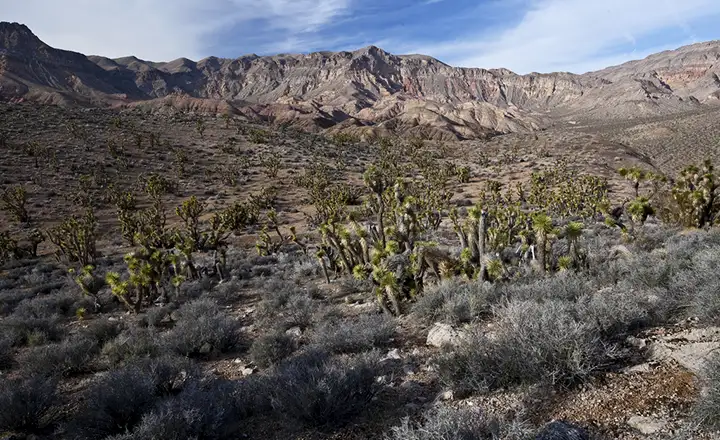 Typical view in the Beaver Dam Mountains Wilderness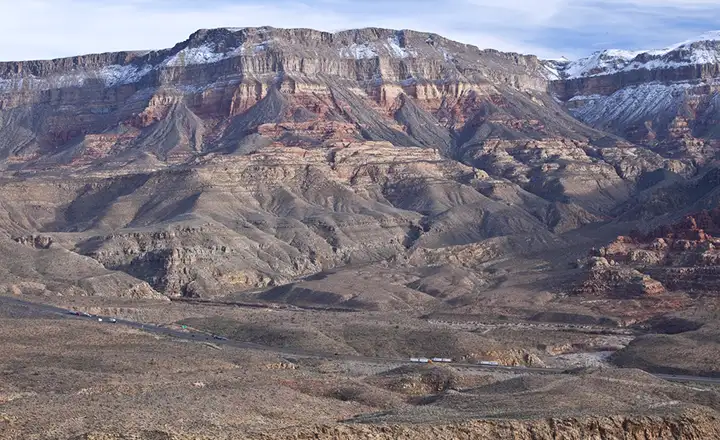 The Beaver Dam Mountains from the southeast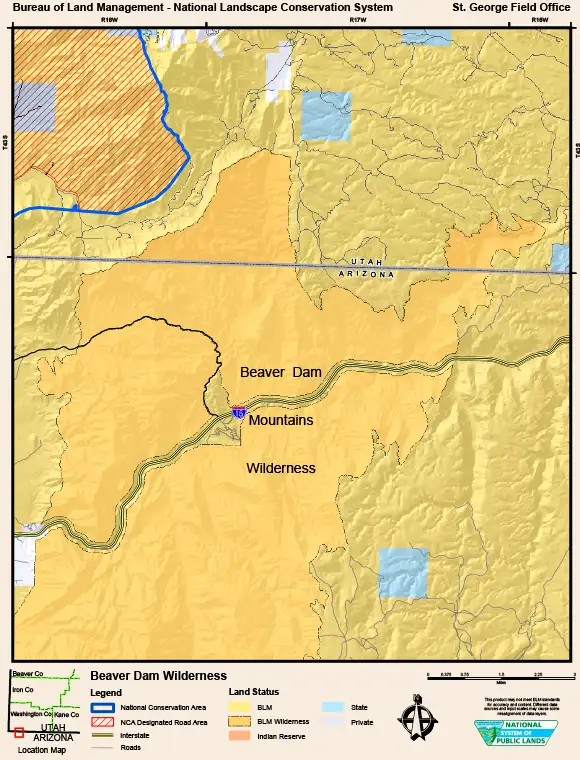 Beaver Dam Mountains Wilderness
Bureau of Land Management

- St. George Field Office
345 East Riverside Drive

,

St. George

,

UT

84790
435-688-3200
Office Hours: Mon-Fri, 7:45 am to 5:00 pm; Sat, 10:00 am to 3:00 pm
Lower photos and map are courtesy of the Bureau of Land Management
Upper photos courtesy of TheArmchairExplorer,
CCA-by-SA 4.0 License