Ironwood Forest National Monument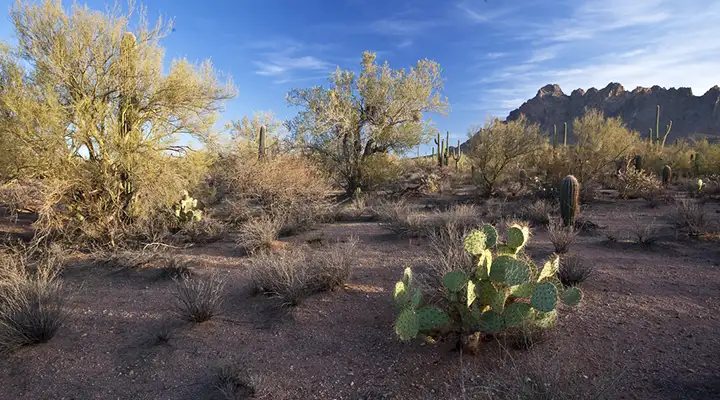 Ironwood Forest National Monument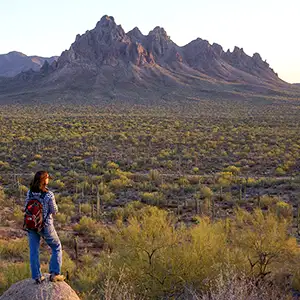 Ironwood is one of the longest living trees found in the Sonoran Desert of Arizona. Ironwood Forest National Monument is named in honor of that tree. The 129,000-acre property is a showcase of Sonoran Desert vegetation, wildlife and geology.
The crown jewel of the property is Ragged Top Mountain. There are several threatened and endangered species of plants and animals living in the area around Ragged Top. You might not see them for all the paloverde, creosotebush, mesquite, ironwood and saguaro in the way but they're there. You might also come across the last viable herd of desert bighorn sheep indigenous to the Tucson basin.
Humans have occupied the area for at least 5,000 years. More than 200 sites dating from 600 CE to about 1440 CE (the prehistoric Hohokam period) have been identified on the property. You'll also find the area is abundant with ancient rock art. In more modern times, the mountains at Ironwood Forest National Monument have seen mining activity and some small amount of mining is still happening.
Some roads are fine for 2WD vehicles with good clearance, most roads beg for 4WD with high clearance. Primitive camping is allowed almost everywhere. The only toilets you'll find are the ones you dig yourself. There are no services of any kind on the property. Elevations range from a low around 1,800 feet to a high above 4,200 feet. There are three areas on Ironwood Forest National Monument that are listed on the National Register of Historic Places: the Cocoraque Butte Archaeological District, the Mission of Santa Ana del Chiquiburitac and the Los Robles Archaeological District.
To get there: exit Interstate 10 at exit 236 (Marana). Turn left on Sandario Road and go one/tenth of a mile, then turn right on Marana Road and go west to Silver Bell Road (about 5.8 miles). Silver Bell Road travels through Ironwood Forest National Monument. You can retrace your steps to leave or turn east on Sasco Road and go back to the I-10, as long as there isn't too much water flowing at the low-water crossing of the Santa Cruz River. There are no entry or use fees involved.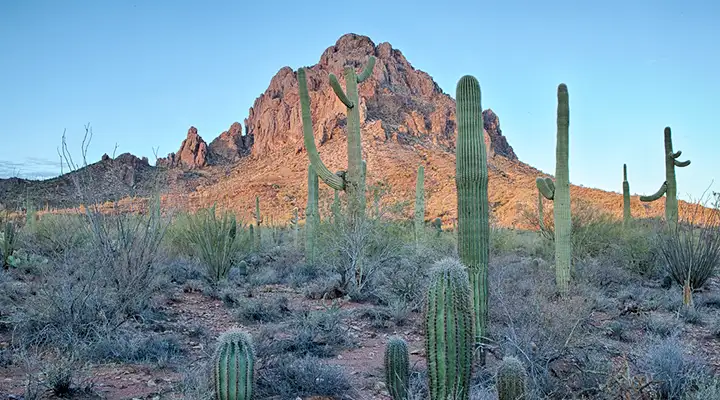 Ragged Top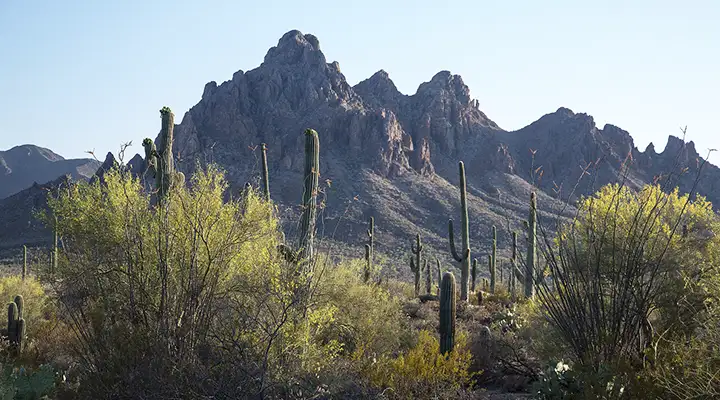 More cactus, more jagged peaks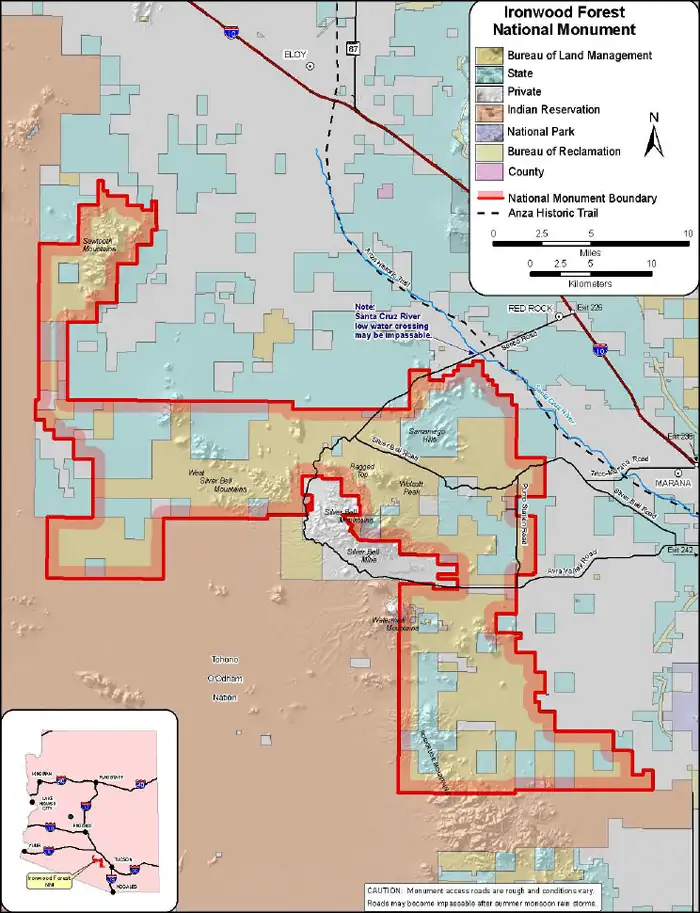 Ironwood Forest National Monument
Bureau of Land Management

- Tucson Field Office

Photos and map courtesy of the Bureau of Land Management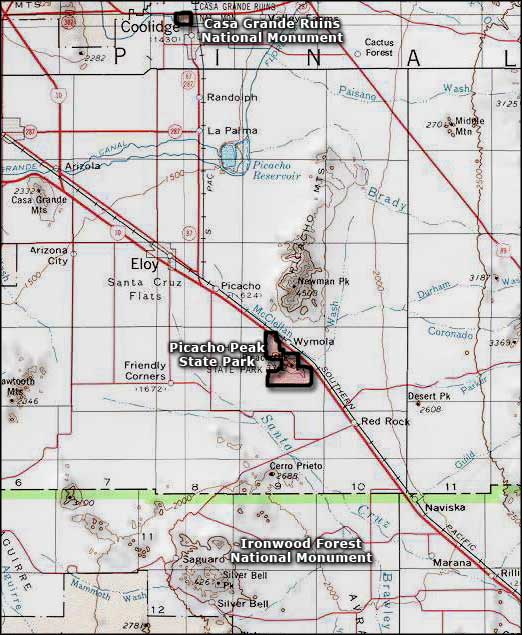 Related Pages
Map courtesy of National Geographic Topo!