Koreshan State Historic Site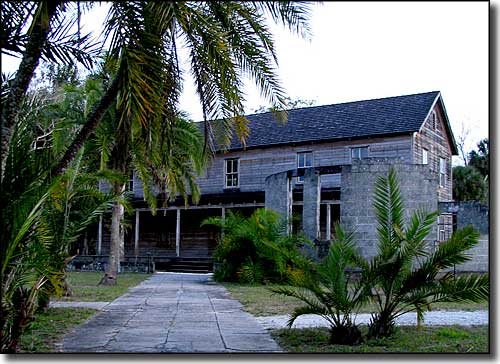 Founder's Hall
In 1894, Dr. Cyrus Reed Teed and 200 of his religious followers came to Estero from New York to build a tabernacle for their faith, Koreshanity. Known as the Koreshan Unity, they believed the universe existed inside a large, hollow sphere. They carried out an elaborate series of survey experiments, trying to prove that the horizons on Lee County beaches actually curve upward but when Teed died in 1908, his religion began fading out. The last four members of the faith deeded 100 acres of their land to the State of Florida in 1961.
Today, you can either follow a ranger on a guided tour of the property (on the weekends) or engage in the self-guided version (any time). You can also hike, picnic, boat and fish, too. The park also offers a boat ramp and canoe rentals and has a full-facility campground that offers campfire programs every Friday evening from January through March.
Koreshan State Historic Site is located at the intersection of US Highway 41 and Corkscrew Road. The park is open for day use from 8 am to sunset, every day of the year. Koreshan State Historic Site is listed on the National Register of Historic Places as Koreshan Unity Settlement Historic District.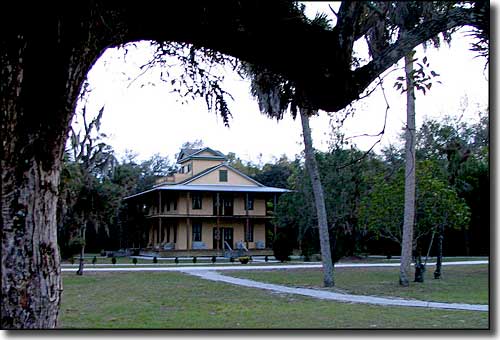 The Planetary Court at Koreshan Unity Settlement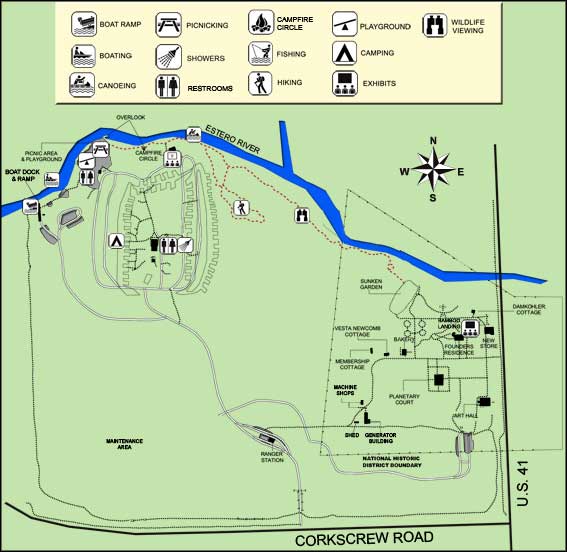 Koreshan State Historic Site
Photos of Koreshan Unity Settlement courtesy of Wikipedia userid Mwanner,
CCA-by-SA 3.0 License
Map of Koreshan State Historic Site courtesy of Florida State Parks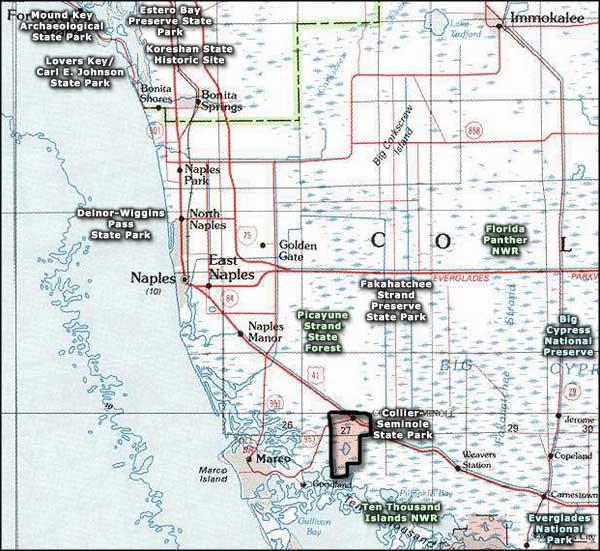 Related Pages
Area map courtesy of National Geographic Topo!