Collier-Seminole State Park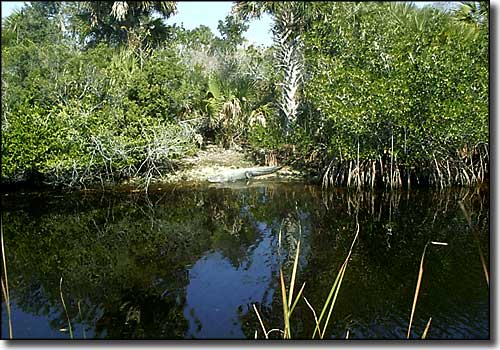 An alligator waiting for lunch to come by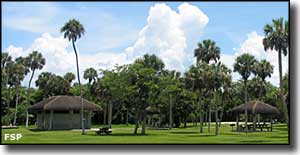 Collier-Seminole State Park is a 7,271-acre property that lies partially within one of the largest mangrove swamps on Earth: the Everglades. You'll also find here one of the last three original stands of the rare royal palm in Florida. Also on the property is a National Historic Mechanical Engineering Landmark: the Bay City Walking Dredge that was used in the construction of the Tamiami Trail through the Everglades.
Being on the edge of the Everglades (and the edge of the Marjory Stoneman Douglas Wilderness), a lot of Collier-Seminole State Park could be considered wilderness. However, in addition to hiking and canoeing/kayaking, you can actually explore the area on mountain bike (which the wilderness designation doesn't allow). The State Park offers a boat ramp with access to the Blackwater River and also offers canoe rentals. The campground is a mix of youth/group, primitive and full-facility campsites. There is a picnic area, too, with pavilions, tables and grills available on a first-come, first served basis.
Collier-Seminole State Park is open for day use from 8 am to sunset, every day of the year.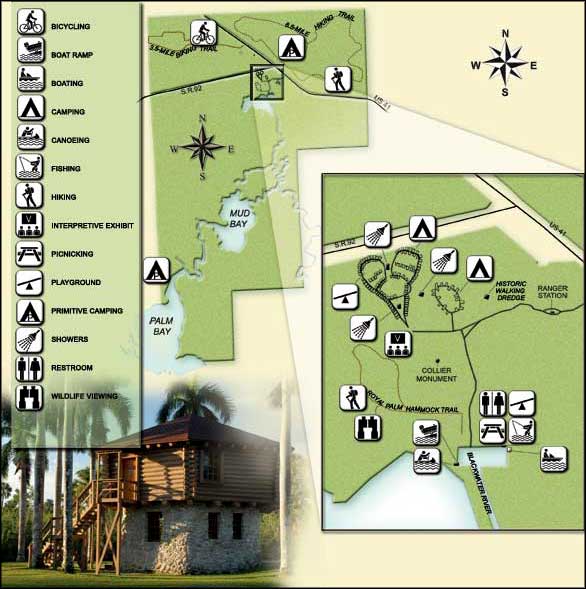 Collier-Seminole State Park
Photo of the alligator on the Tamiami Trail courtesy of Marc Averette,
CCA-by-SA 3.0 License
Upper left photo and map courtesy of Florida State Parks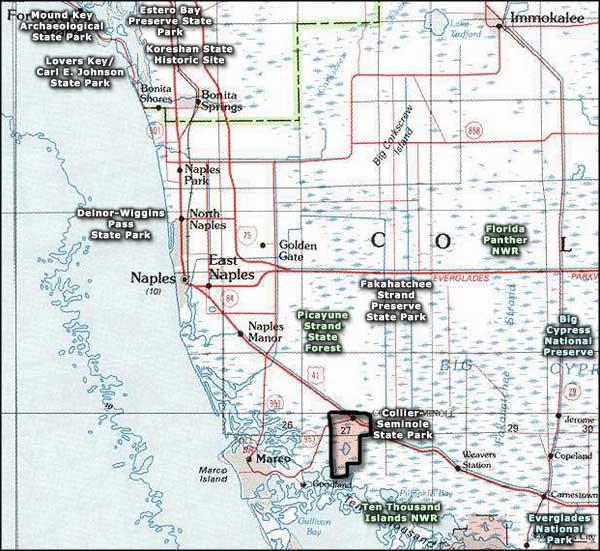 Related Pages
Area map courtesy of National Geographic Topo!