Weminuche Wilderness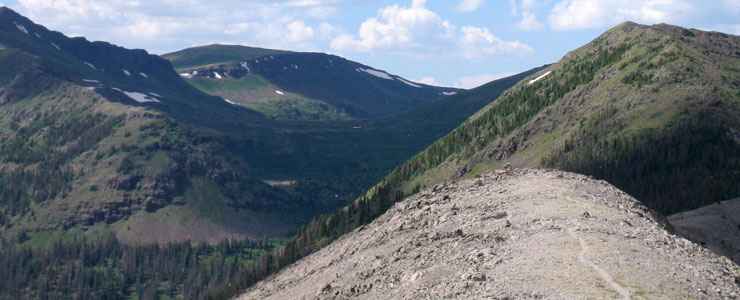 Along the Continental Divide Trail in the Weminuche Wilderness
At 488,210 acres, the Weminuche Wilderness is the largest designated wilderness in Colorado. The wilderness straddles the boundary/drainages of the San Juan and Rio Grande National Forests in the San Juan Mountains.
There are six 14ers in the Weminuche Wilderness and the average elevation of the property is slightly above 10,000 feet. More than 50 miles of the Continental Divide and Continental Divide National Scenic Trail cross the Weminuche. There's more than 20 miles of the Colorado Trail (between Denver and Durango) on this property, too. In total, there are more than 475 miles of designated hiking trails on the Weminuche Wilderness.
The Weminuche Wilderness contains the headwaters of the Rio Grande and San Juan Rivers. This is a massively glacier-carved region in a mountain range that was formed by long-term volcanic activity 60-some million years ago. The rock in these mountains tends to be rotten: easily breaks, easily crumbles. Climbing here is more dangerous than in most other areas of Colorado. There are hot springs in some areas but what you'll find most often are the ruins of old mine sites. Because of the size of the property, the number and heights of the mountains, the various recreational opportunities and the relative ease of access, the Weminuche Wilderness may be the biggest wilderness area in the state but it is more heavily impacted by human use and abuse than any other wilderness in Colorado.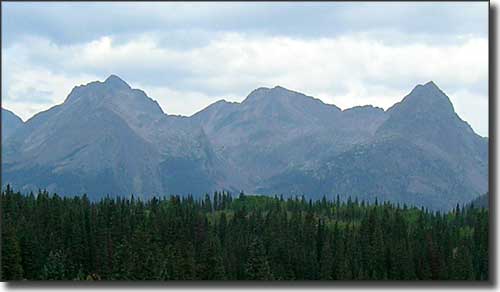 In the area of the Needles Mountains, western Weminuche Wilderness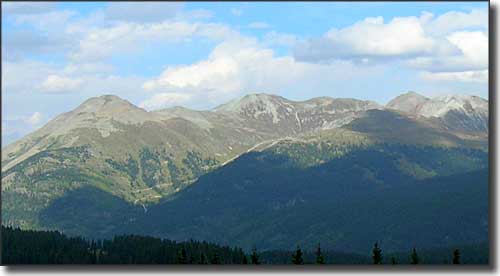 San Juan Mountains in the Weminuche Wilderness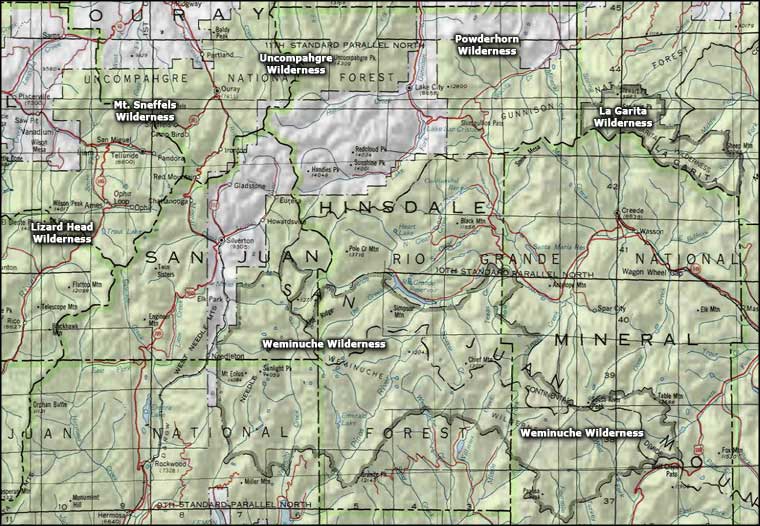 Wilderness Areas in the San Juan Mountains
Weminuche Wilderness
San Juan & Rio Grande National Forests -

US Forest Service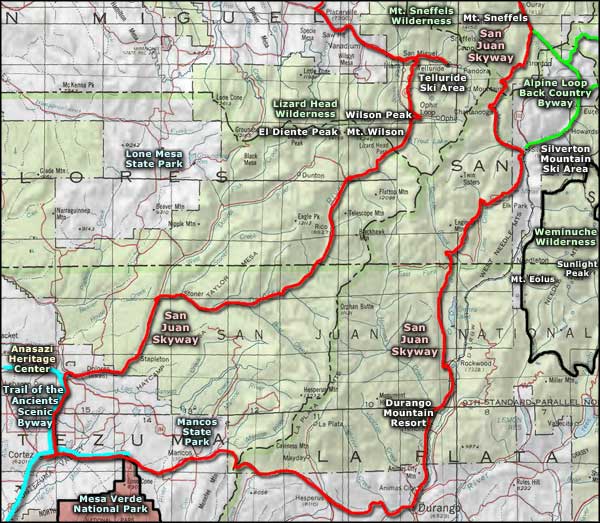 Related Pages
Map courtesy of National Geographic Topo!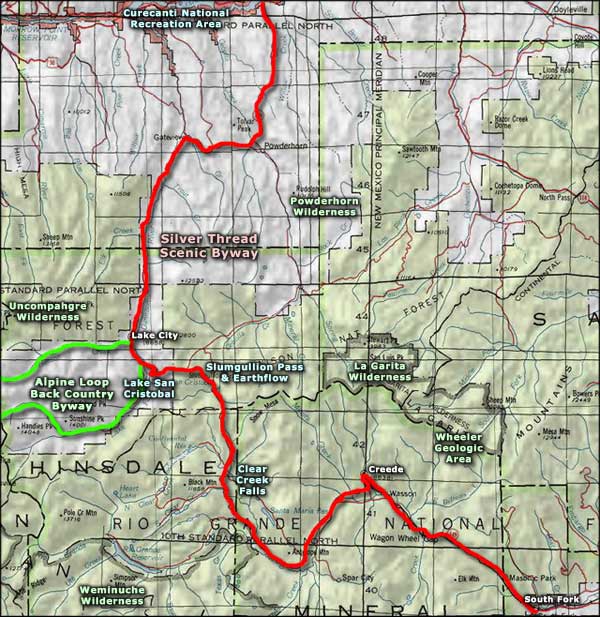 Related Pages
Map courtesy of National Geographic Topo!